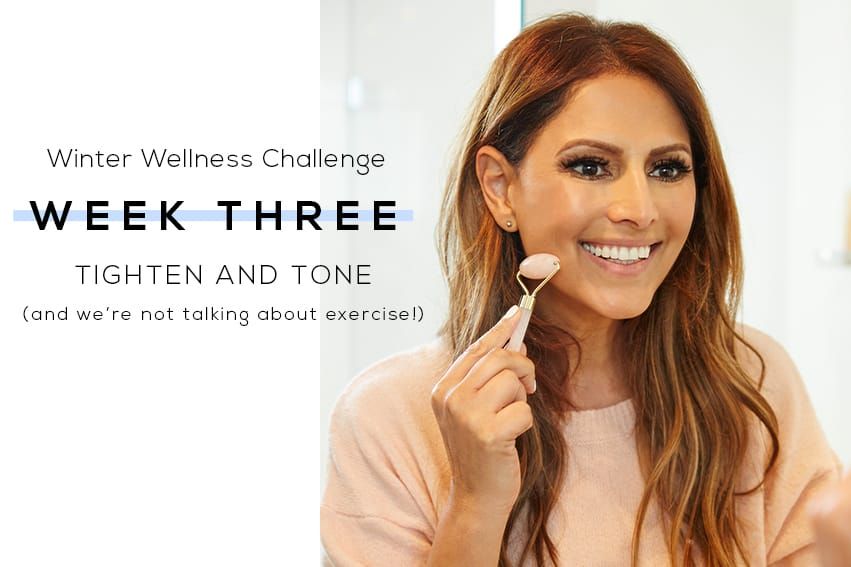 Welcome to week 3 of our Winter Wellness Challenge! We're so pumped and ready to go for this week. 
We certainly felt all the food love with lots of you messaging and emailing us with your culinary successes. How is everyone feeling? We're half way through our Winter Wellness Challenge and we have to admit, we are feeling SO much better than how we did at the start of the month. It really goes to show what a big change small differences can make. 
Before we get stuck into week 3, if you're joining us now, you're not too late – simply catch up on previous weeks here:
This week, we're going to focus on tightening and toning our body and the best news is – there's no exercise needed! Hooray! We're going to show you how two simple (and inexpensive) beauty tools can help to transform your skin from lifeless and dull to healthy and radiant. 
We're also going to show and explain to you how you can float (yes, float!) your way to health and wellness and the health benefits floating can have on your entire body. 
Let's get started with this week's challenge!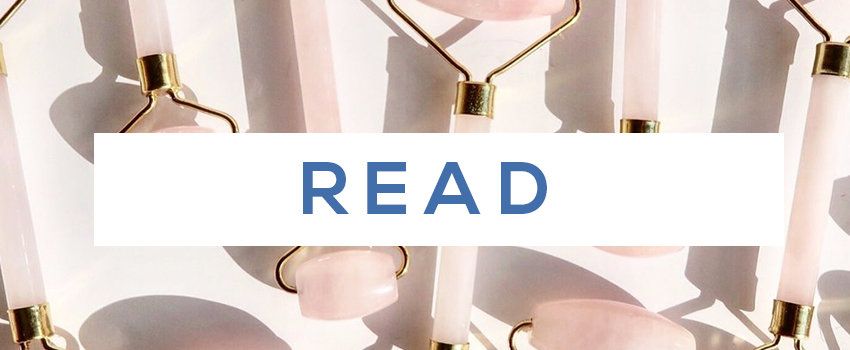 Have you heard about facial rollers and have no idea what they are and what they do? Don't worry, we explain everything you need to know about rose quartz rolling and why you should be doing it every day here.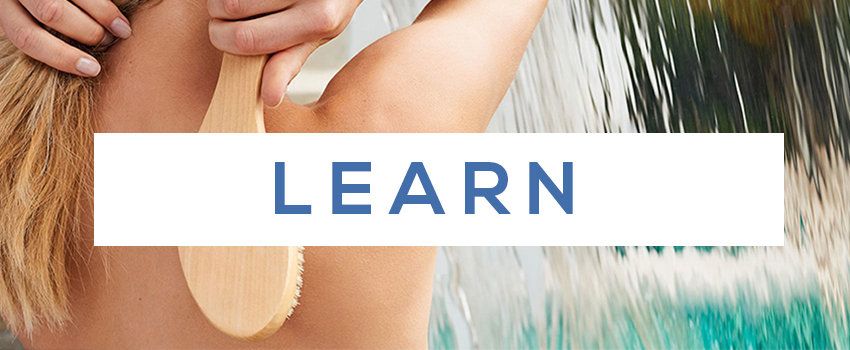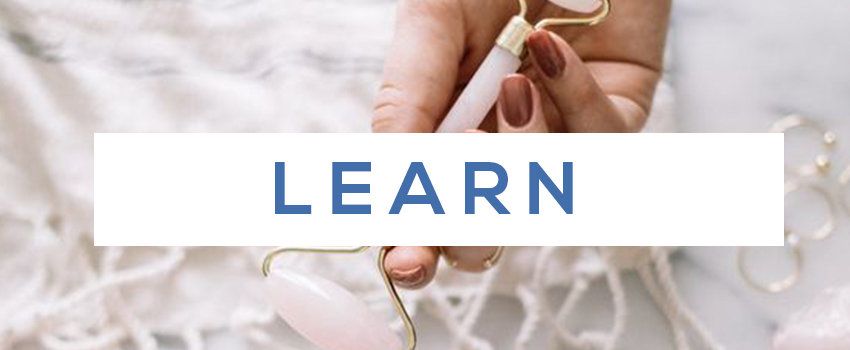 There are very specific dos and don'ts when using a rose quartz roller and a dry body brush. Learn if you are rolling the right way here and brushing the right way here.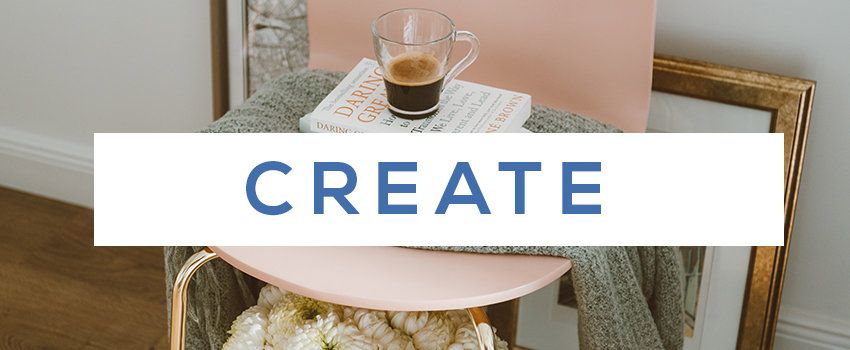 How you spend your morning can either make or break your day so this week, we would love for you to create your own morning routine that includes using a dry body brush and a rose quartz roller. To really get the most out of your morning, and consequently, your day, we find getting up a little bit earlier than we need to works really well. One of the best things about getting up earlier is that you don't feel like you're getting up for work. As much as we love our work, we find it's a bigger incentive to get up each morning to read a book or meditate or exercise before the daily grind begins. Here's what our morning looks like (if we don't hit the gym):
6:00am – We wake up and have a 10mls of apple cider vinegar in a small glass of lukewarm water. It kickstarts the digestive system and we learnt last week that drinking warm beverages is incredibly important for an Ayurvedic diet. 
Whilst we're setting our apple cider vinegar and water up, we get our rose quartz roller out of the fridge (yes, the fridge! A cold roller is best for decreasing puffiness) and roll our skin using the techniques we learnt here.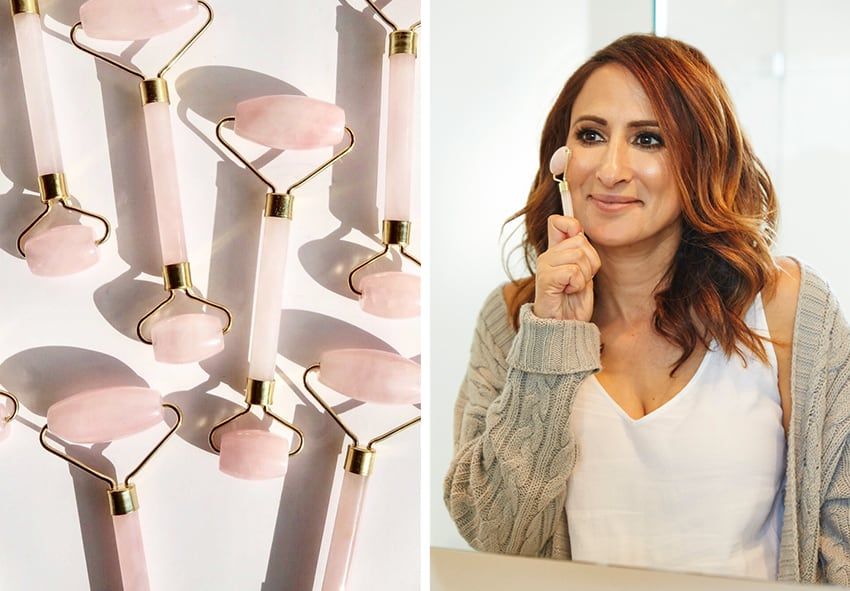 6:15am – We hop on the lounge with a cosy throw rug and read for 15 minutes. Sounds super indulgent, right? But the first part of your morning should be dedicated to some form of self-care and we're usually too tired at night to read for a long period of time so we spend a little bit of time reading. Sometimes, it'll be a page-turning novel and other times, it might be a book about business. Either way it's just a nice start to the morning.
6.30am – It's time to use our dry body brush before we have a shower. A dry body brush can help to increase circulation, stimulate blood flow and reduce cellulite. We find it especially important to use in winter when our skin is SO dry. It gets rid of all that dry skin that tends to build up in the cooler months.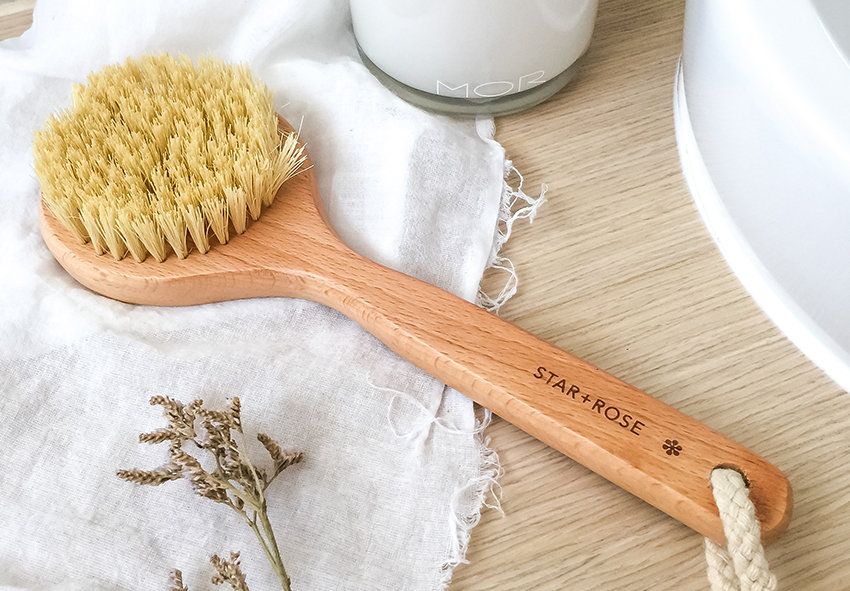 6:40am – After we've used our dry body brush and had a shower, it's time for hair and make-up.
7:00am – Breakfast time! Brekkie is the most important meal of the day and to be honest, probably our favourite meal of the day. We usually both have a green smoothie (no surprises there) and we also have a glass of water with a teaspoon of Super Green Superfood Powder, which helps to detox, debloat and energise. It's also packed full of fruit, veggies, probiotics, prebiotics and superfoods so we know we're doing something amazing for our body first thing in the morning. 
7.30am – Head out the door for a productive and energising day!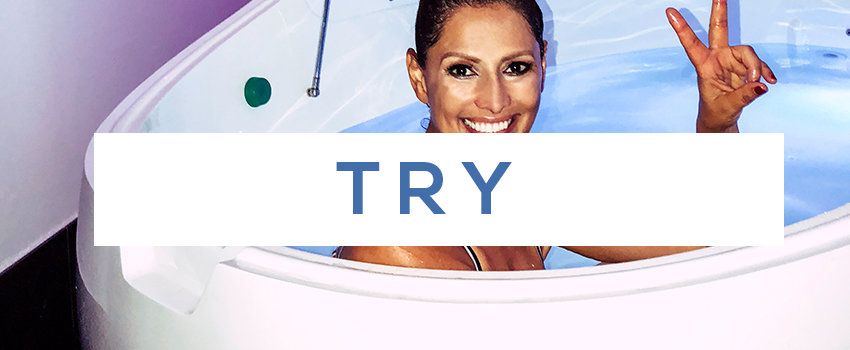 How does a one-hour session of floating sound to you? It would be just you and a tub full of water to help you relax and rejuvenate. This week, we would love for you to try a float tank. You can read about what happened when we went to a float tank here but in essence, floating relieves tension, aches, pains and sore muscles within your body. It also increases circulation and can even help to regulate blood pressure. The relaxation levels upon completion of your float are also a high ten. Make sure you read this post for our insider tips and tricks on floating (trust us, you need to read this).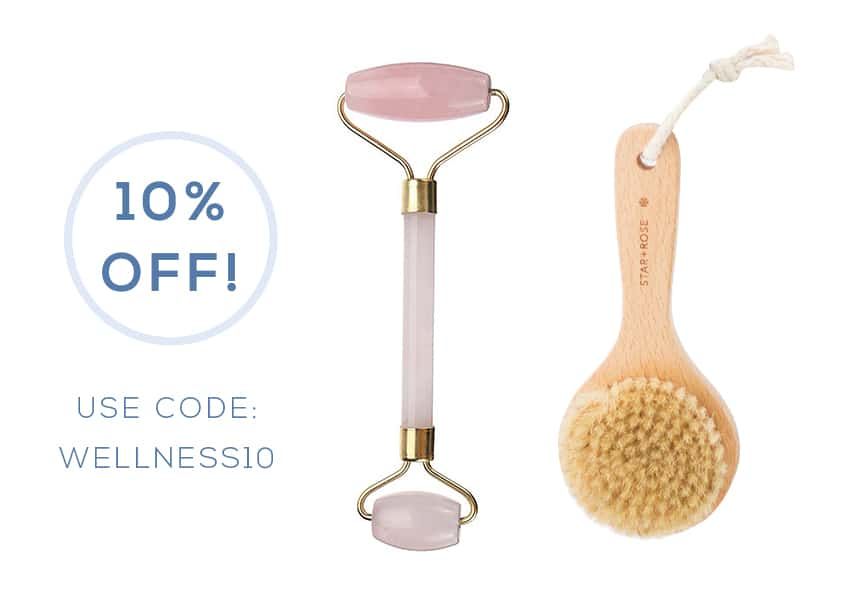 To tighten and tone without exercising, this week, we're offering 10% off all rose quartz rollers and dry body brushes at www.swiish.com! Shop your rose quartz roller here and your dry body brush here and use the code: WELLNESS10 to receive the discount. Hurry, as this offer ends Sunday 22nd July 2018 at 11:59pm AEST.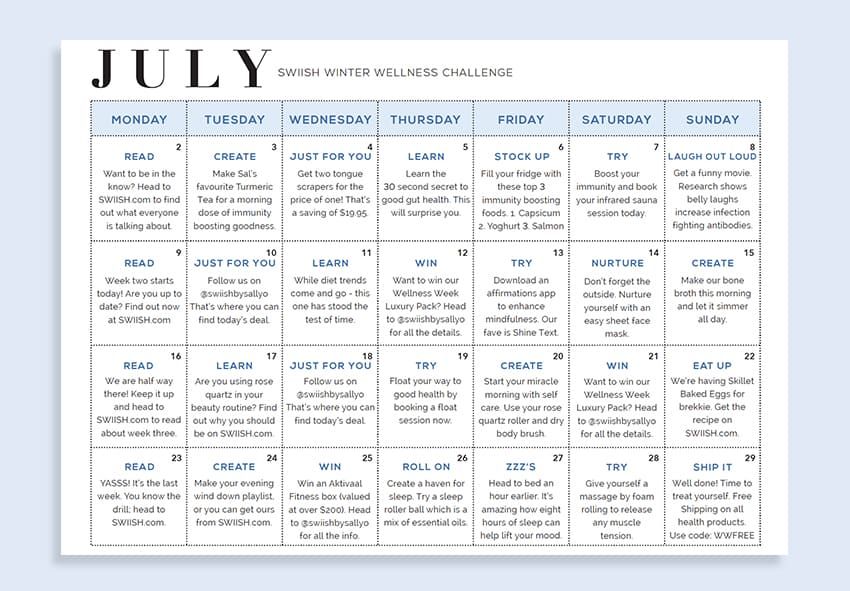 Don't forget that we've also got our Winter Wellness Challenge calendar to make things easier for you. We've created a calendar for you that highlights all the information you need over the next few weeks. As you can see, you can expect to find something for every day of the month. Don't worry though; these are all super simple tasks that can easily be slotted into your everyday routine. Click here to download your calendar. We would suggest printing it and keeping it on the fridge or on your desk so it's always nearby and ready to go! 
There you have it, simple ways to tighten and tone without exercising. Thanks for joining us on our Winter Wellness Challenge and make sure you follow us on Instagram to get the latest in health and wellness! We'd love to hear how you're going with the challenge so feel free to touch base with us on social media or leave us a comment below. 
Love Sally and Maha and the SWIISH team xx