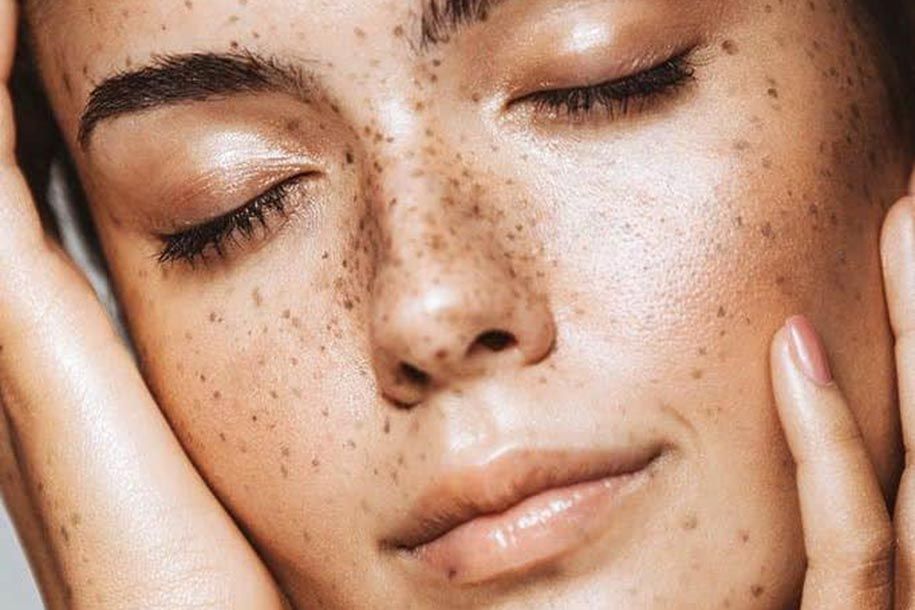 Sure, you've been to a yoga class or two – perhaps even become a die-hard yogi in these days of at-home workouts. But have you tried face yoga yet? Beauty gurus agree it's a game-changer.
What is face yoga?
Face yoga is a series of exercises designed to tone, lift and optimise skin glow – morning and night. Your beauty tools will be doing all the heavy lifting:
Rose Quartz Face Roller to roll away impurities in the AM
Rose Quartz Gua Sha to contour and define in the PM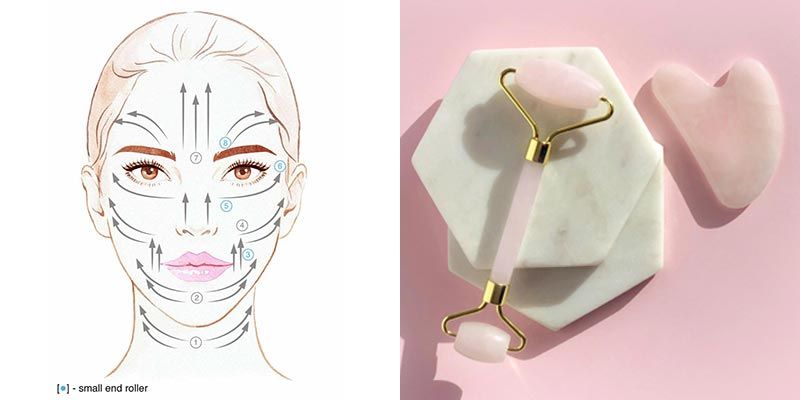 In the AM
Grab your face roller to start the day with some morning facial yoga to help de-puff, contour and define. It's the perfect 'wake-up' for your skin to get that glow going before applying makeup.
SWIISH Tip: Keep your roller in the fridge overnight for extra chilled de-puffing action.
1. Apply oil or serum to a cleansed face. 
2. Using medium pressure, roll from the centre of your face outwards and upwards. Follow the diagram above so that you cover off all the key areas in sequence – just like moving through different yoga positions! Complete 5-7 rolls in each direction.
3. Rinse the roller with warm, soapy water. Dry off and pop back in the fridge for the next morning.
In the PM
End your day with this evening facial yoga sequence to help improve circulation and reduce signs of ageing.
1. To a cleansed face, apply a serum-drenched sheet mask for 15 minutes. Bonus points if it's ultra-hydrating, like this Glow Getter Sheet Mask. Think of this as your facial warm-up!
2. Remove mask and use the leftover serum to help the gua sha glide across the skin. Using light pressure, follow the diagram above for stroke directions, ensuring you hold the gua sha at an almost-flat angle to your skin. Spend around 30 seconds in each section.
3. Apply your evening oil or serum if you need more moisture – the gua sha movements will help it absorb.
4. Rinse your gua sha with warm, soapy water before drying.
Ready to level-up your skincare? Try face yoga today!
WANT MORE? CHECK OUT OUR BEAUTY SECTION FOR INSIDER INFO AND EXPERT ADVICE TO FEEL AMAZING INSIDE + OUT!