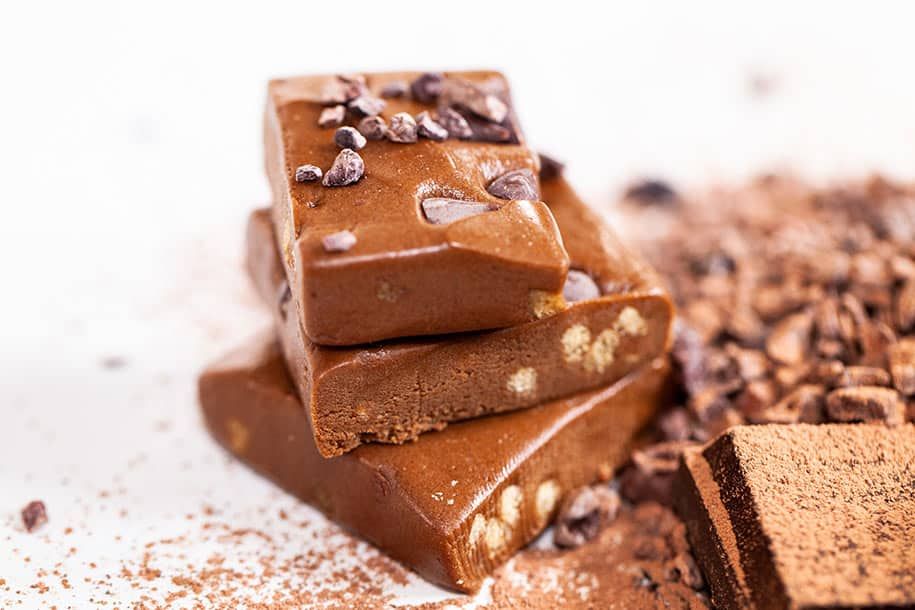 Salted caramel collagen fudge – have you ever heard of a yummier treat? Let's just say they're fudge-ing delicious, it's a good thing they're super clean.
SALTED CARAMEL COLLAGEN FUDGE
Dairy-Free / Gluten-Free / Refined Sugar-Free
Makes 8
INGREDIENTS:
½ cup almond butter
¼ cup coconut oil
¼ cup maple syrup
2 tbsp GLOW Marine Collagen Powder
Crushed nuts of choice – we love almonds
Salt, to taste
Topping of choice – we love using buckinis or cacao nibs
METHOD:
In a microwave-safe bowl add almond butter and microwave for 30 seconds. Once heated, mix well.
In the same bowl, add coconut oil and microwave for another 30 seconds, or until melted. Once heated, mix to combine.
Add maple syrup and GLOW Collagen Powder then mix until slightly thickened – the collagen helps with this! Add crushed nuts and stir. Lastly add a generous serving of salt, to taste.
Pour mix evenly into 8 silicone cupcake holds. Top as desired. Set in the freezer for at least 30 minutes. Store in the fridge for up to a week.
WANT MORE? CHECK OUT OUR RECIPES SECTION AND OUR BOOKS FOR MORE NUTRITIOUS TASTY TREATS.