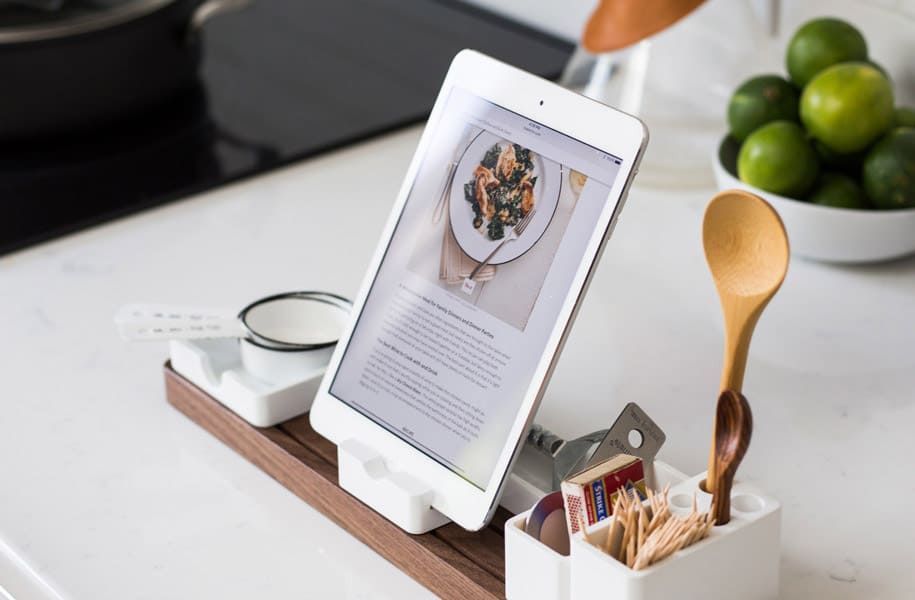 Are you running out of ideas for what to cook for dinner? Don't worry, we've got you covered with these five tasty weeknight recipes that we have on repeat!
This one-dish pasta is to die for! Not only is it easy to make, it deliciously disguises hidden veggies! Making it a great option for tricking your family (or you!) into eating the recommended daily intake. It's also full of antioxidants (garlic and capsicum) and can be easily tailored to your liking by adding in your favourite vegetables and herbs!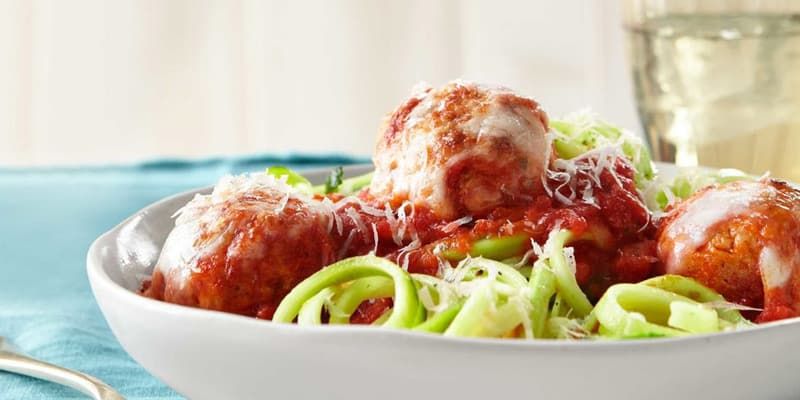 Our Turkey Meatball Zoodles are the perfect option for a low-carb spag bol! With turkey as the main source of lean protein, this meal is both satisfying and nutritious. Oh and did you know, turkey has many other benefits other than being delicious? It carries a high portion of tryptophan protein, which is responsible for producing the sleep hormone – melatonin. How cool, right!
Welcome to the era of the deconstructed bowl – from poke bowls to quinoa bowls, there is pretty much a bowl for everything. This Rice Paper Roll Bowl is a definite keeper, with its yummy combo of greens, grains, veggies and protein, you are truly getting it all! Plus, it's so easy to make! Perfect if you're in a rush because it only takes minutes to make.
This zesty flavoursome meal is one of our favourite weeknight recipes! A tasty and easy inclusion to our weekly schedule. With the benefits of the Omega-3 from the salmon, it's jam-packed with extra goodness to leave you feeling satisfied. You're welcome!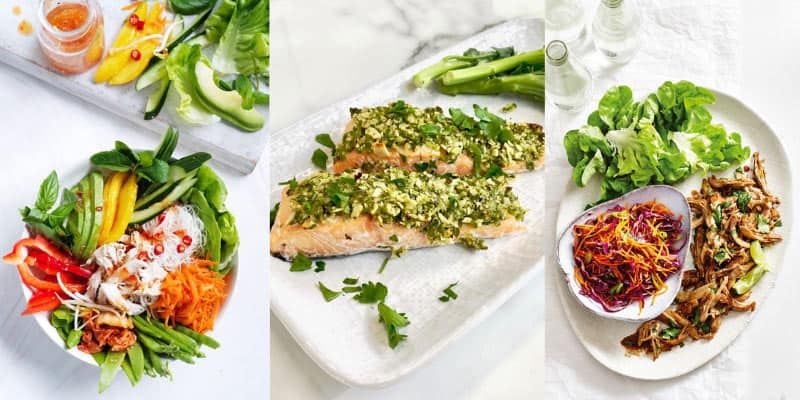 This Quick Chicken Lettuce Wrap recipe says it all in the title – it's QUICK! Perfect as a last-minute meal option, this dish can be cooked and ready to serve in just 20 minutes. It's also an easy way to ensure you're getting in your recommended intake of carbs, proteins and fats. So why not add this to your list?
WANT MORE? CHECK OUT OUR RECIPES SECTION AND OUR BOOKS FOR MORE NUTRITIOUS TASTY MEALS.