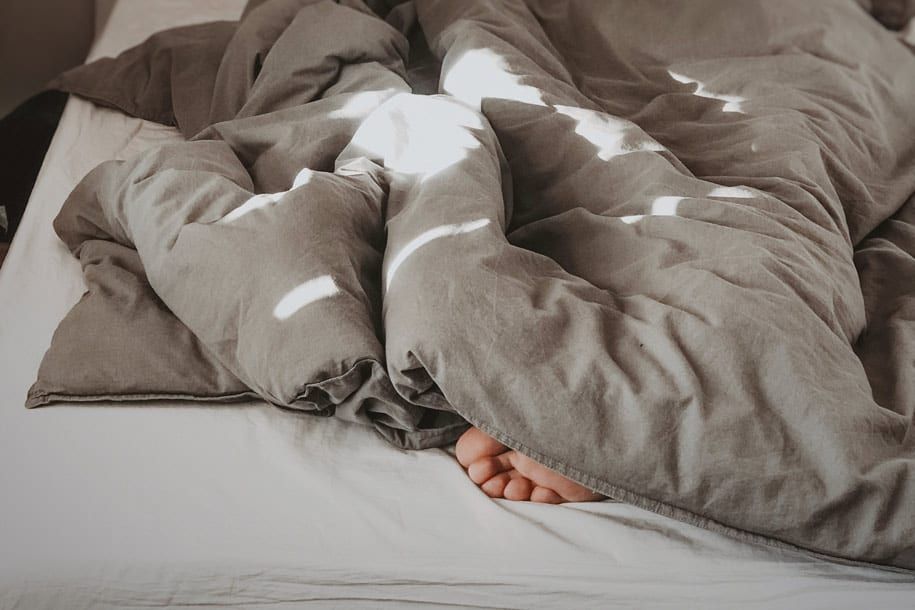 Are you stressed and sleepless? Us too. With the world returning back to its new normal, it is understandable if you are feeling overwhelmed or drained. That's why it is so important that we find time to invest in our rest. Here are our top 5 ways to help you improve your sleep-care.
1. Sleep Yoga
Yes, it's a thing! The best part is that you can do this from the comfort of your own bed. More than 55% of people who practice yoga have reported deeper, more restorative sleep. Which is why you'll fall in love with this simple bedtime yoga sequence that takes only a few minutes.
2. No. 1 Nightcap
If you said we could marry Channing Tatum but never be able to have our SLEEP Superfood Powder again – the answer (much to our heartbreak) would mean he doesn't put a ring on it. This 100% natural, melatonin-supporting drink won't have you waking up feeling groggy which makes it too good to pass up. We sip this every single night for deep sleep.

3. Night Affirmations
This is your sign to jump on the #affirmations bandwagon if you haven't already. Searches for 'night affirmations' are up by 100% from 2020. Simply pick 3 phrases that resonate with you… such as "I am at peace with my life" or "I let go of what I cannot change" and repeat them in your mind 3 times each night in bed.
4. Soothing Scents
The science behind associating specific smells with sleep goes deep. The olfactory (part of the brain that processes smell) is the sense most strongly linked to memory, which is why we swear by applying roll-on essential oils to our pulse points as part of our nightly sleep routine.

5. Sleep In Style
The hype around athleisure wear has now been replaced with our infatuation for gorgeous good-enough-to-wear-out sleepwear… Because when you feel beautiful in bed, you just sleep better, right? Go ahead and treat yourself to that luxe pair of silk PJ's you've been eyeing off – your body will love you for it.
WANT MORE? CHECK OUT OUR WELLNESS SECTION FOR INSIDER INFO AND EXPERT ADVICE TO FEEL AMAZING INSIDE + OUT!
This content is intended for informational purposes only. It should not be used as medical advice, diagnosis or treatment. The views and information shared within this article by SWIISH and/or (if applicable) by another health professional or expert are for educational purposes only. Any views shared by a health professional or expert are the views of the expert and do not necessarily represent the views of SWIISH. We always advise you to seek assistance from a medical professional if looking for specific advice, answers or treatment.