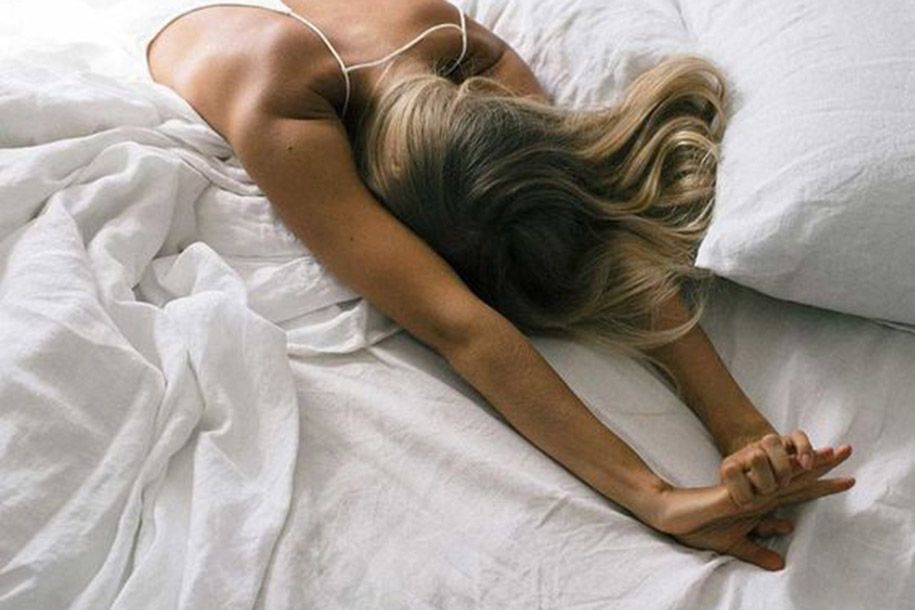 Can't sleep? We know the feeling. Tossing and turning all night is *not* a vibe, which is why it makes sense that the No.1 wellness trend for the year is all about investing in rest – and sleep yoga, believe it or not, is top of that list.
Research shows over 55% of people that practise yoga find it easier to sleep and more than 85% report reduced stress. Wow. Count us in. To help you drift off into your best rest yet, we've pulled together 5 must-try yoga poses that you can do right from your bed, every single evening. Breathe in… breathe out… It's time to drop and give us zen.
Hold each pose for 5-7 slow, deep and controlled breaths, or however long you desire to feel calm.
CHILD'S POSE (BALASANA)
Stack two pillows together and gently rest your chest and belly on them.
Ensure knees are kept wide apart and big toes are touching.
Keeping eyes closed, rest one ear on the pillow – maintaining relaxation in both your stomach and jaw.
Rest your arms on either side of the pillow or underneath it.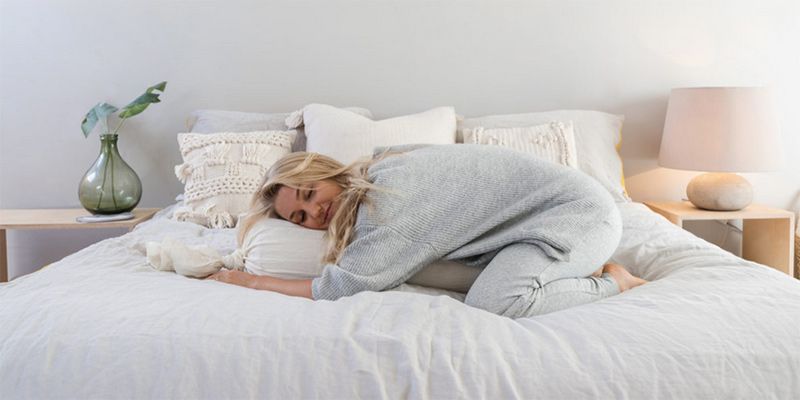 SUPPORTED HALF-FROG POSE (ARDHA BHEKASANA)
Lie down on your stomach (option to place a pillow under your belly here).
Extend one leg out to the side, bending it at a 90º angle.
Ensure your bent knee is in line with your hip.
Straighten out the opposite leg.
Turn and rest your head in the direction of your bent leg.
Relax all parts of your body particularly your jaw, stomach and eyes.
Repeat this pose on the alternate side.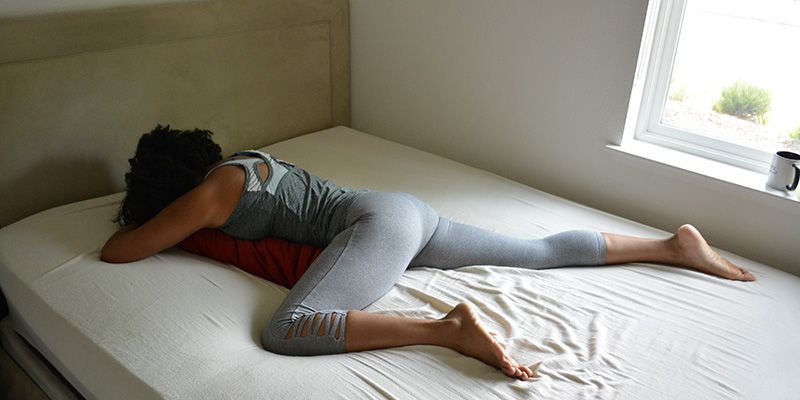 Image credit: Nadia Santiago
RECLINING BOUND ANGLE POSE (SUPTA BADDHA KONASANA)
Lie down on your back, using a couple of pillows to support your neck and back.
Bend your legs to bring the soles of your feet together.
Extend both arms out wide, palms facing up.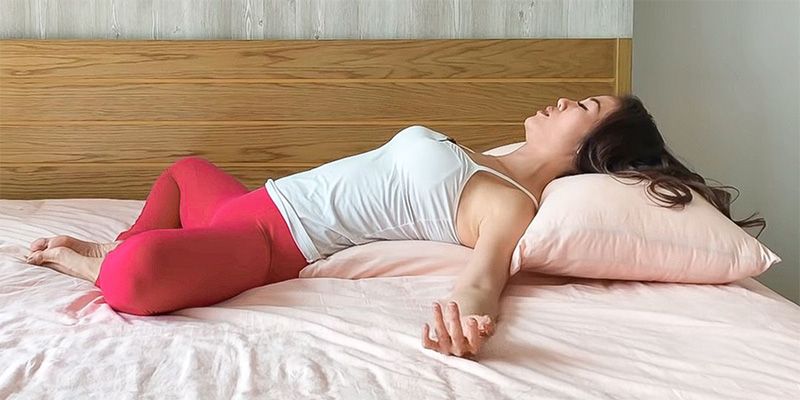 Image credit: Sophie Van
SUPPORTED RECLINING TWIST
Lie flat on your back, resting a pillow under your head.
Bend both legs at a 90º angle and place them on the right side of your body.
Ensure both knees are in line with your hips, then slide a pillow between your thighs.
Turn your head to the left and extend both arms out straight at shoulder level.
Focus on your breath, feeling the flow all the way up to your collarbones.
Repeat this pose on the alternate side.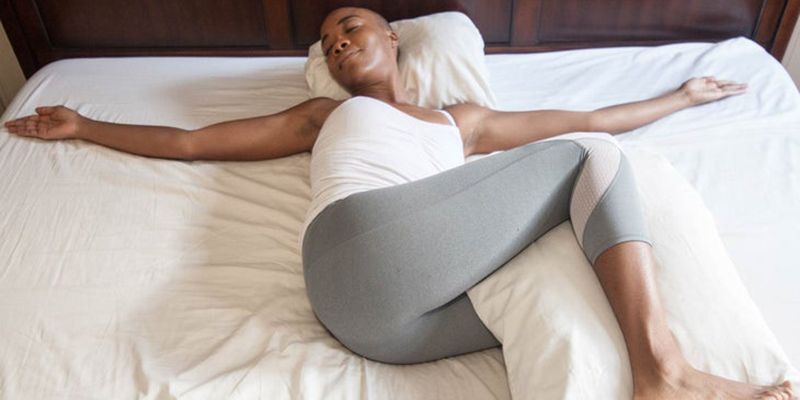 Image credit: Alex Bershaw
CORPSE POSE (SAVASANA)
Lay flat on your back with your legs extended (option to place a pillow under your head here).
Extend your arms out to the side, palms facing up.
With eyes closed, focus on your breath filling up your stomach and expanding through your ribs.
Then, exhale, focusing on your chest, ribs and lastly your stomach. This is your final yoga pose before rest.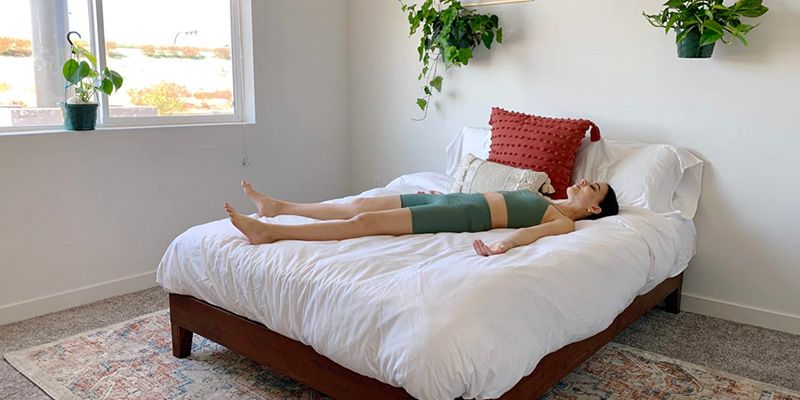 Image credit: Jessica Richburg
SWIISH Tip: We love to incorporate this 'If In Doubt, Breathe It Out' bedtime breathwork when moving through each pose.
WANT MORE? CHECK OUT OUR WELLNESS SECTION FOR INSIDER INFO AND EXPERT ADVICE TO FEEL AMAZING INSIDE + OUT!