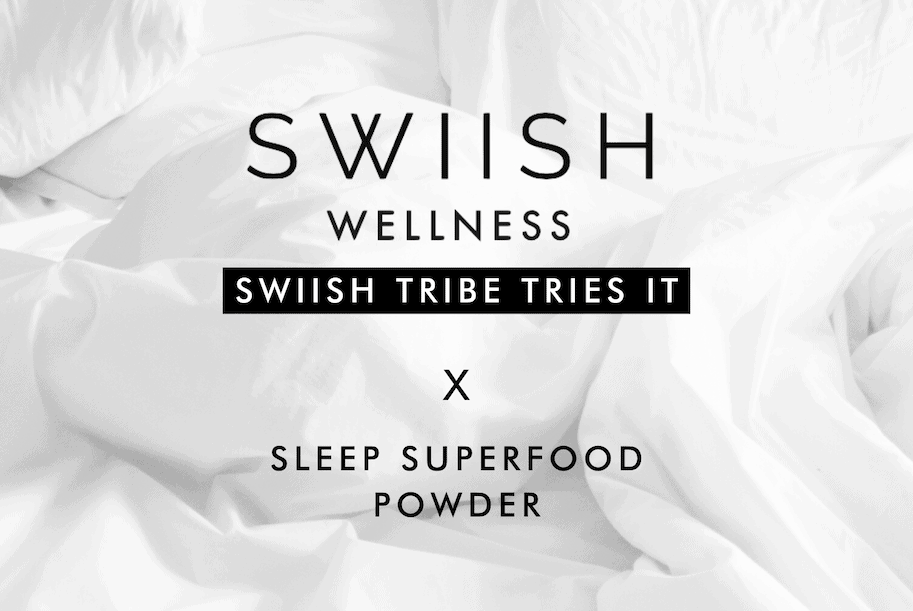 Does the SLEEP Superfood Powder work? The SWIISH Tribe investigates.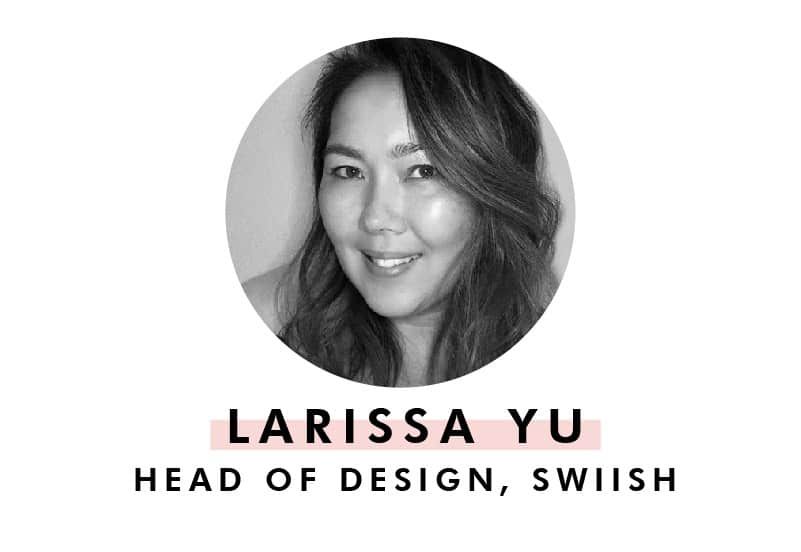 As our lead creative, Larissa is responsible for the brand look & feel of all things SWIISH. A true 360-degree creative, a typical day in the office for her could include: mood boarding a new project, mocking up a website, sourcing props, styling and photographing product, liaising with web developers & printers, copywriting, creating social media content, and editing & retouching photos. She trialled our best-selling SLEEP Superfood Powder and here's what she had to say. 
As a long-term insomniac, I actually decided to try SLEEP Superfood Powder before I started working at SWIISH. I've always had trouble turning off my overthinking-creative brain at the end of the day, as well as taking ages to fall asleep, I often wake several times during the night, sometimes unable to fall back to sleep at all. After a bad night, I wake up exhausted and fragile, dragging my low-energy ass through another non-stop day.
In a nutshell: it's hard to be creative when you're running on empty. So finding a sleep solution was a priority for me. Over the years, I tried various over-the-counter drugs, including a long love affair with Mersyndol Night Strength – which worked great until it didn't (apologies to my poor liver). I tried everything: valerian root and chamomile tea, meditation, sleep hygiene routines, even dousing myself in lavender before bed. Nothing worked! Until I tried out SLEEP…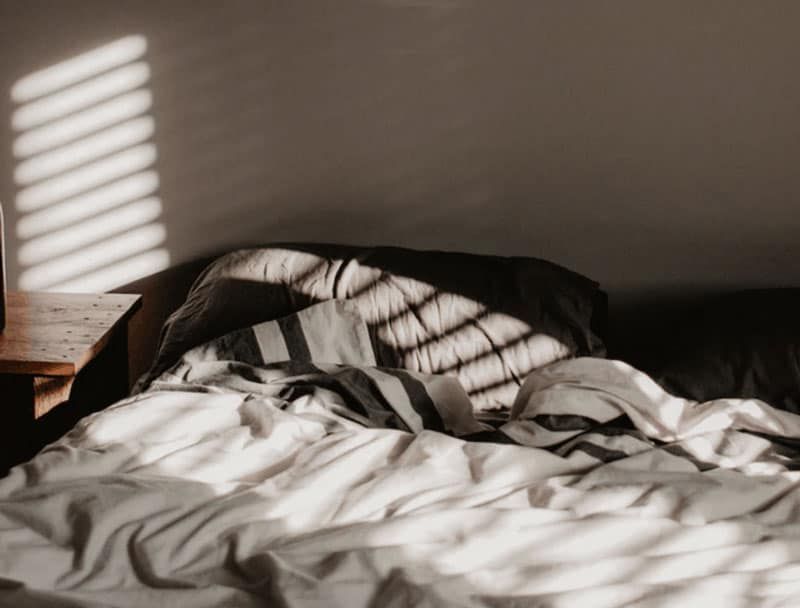 WEEK 1: THE FIRST NIGHT
First thought: please don't let this taste bad. As a herbal medicine veteran, often the most effective remedies look like dirt and taste even worse (think gag-alert). I decide to mix one scoop of SLEEP into a hot chocolate just to be safe. I also add a generous teaspoon of honey (damn you sweet tooth!). I needn't have worried – it adds a mild nutty chai-type flavour, which is really nice with the chocolate. I hop into bed to sip and read. Two pages in and I can feel my eyelids getting heavy already. The next thing I know I'm waking up to my morning alarm. WTF. What is this witchcraft?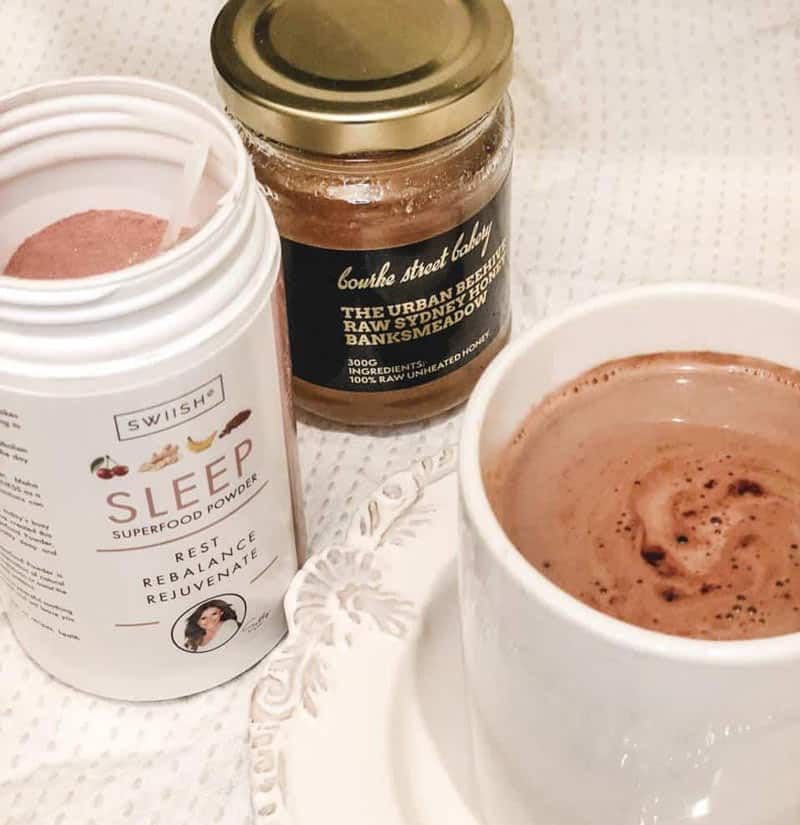 WEEK 2: TRIAL AND ERROR
I've been slack, only taking it every few nights. But I really notice the difference when I don't: basically, if I don't take SLEEP, I don't have sleep. Well, not quality sleep anyway. On nights I take it, even if I do wake up I fall back to sleep again easily and deeply. I wake feeling refreshed, calm and alert – not dopey or groggy like after some other medications. I like the taste so much that sometimes I crave it during the day with a hot chocolate – but considering how fast it knocks me out maybe not a goer for a workday. Resolve to make an effort to take it more regularly.
WEEK 3: THE VERDICT
I've found that while it works great as a one-off, SLEEP works even better when you take it every night. I'm logging on average a solid, satisfying 8 hours a night.
My new sleep routine looks like this:
Hot bubble bath with Epsom salts (or a long shower if I'm feeling lazy)

Some light stretching or foam rolling

Lavender oil beside my pillow/humidifier

Make my SLEEP powder in hot chocolate and hop into bed to read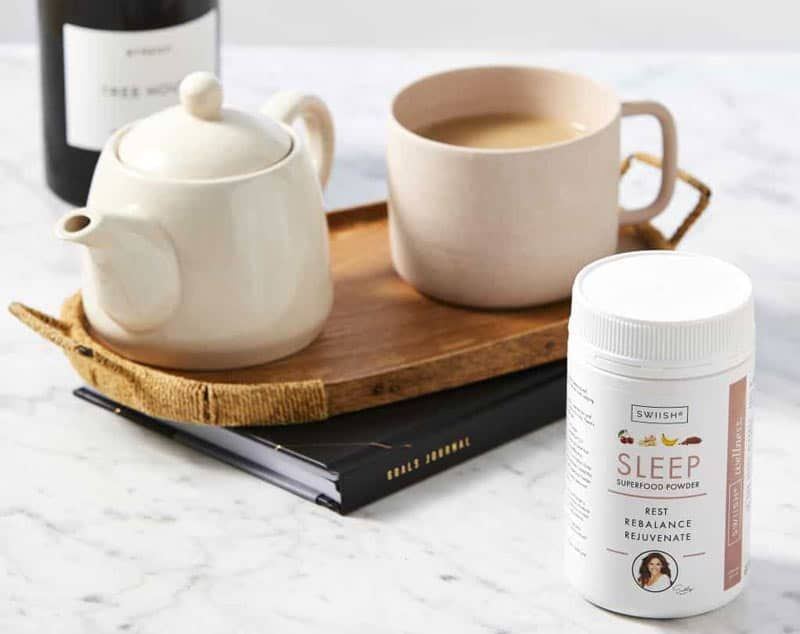 I've come to look forward to the sweet gradual heaviness as I naturally ease into sleep. It's definitely alleviated some of the anxiety you get with insomnia (vicious cycle: you can't sleep so you get anxious, which makes it even harder to fall asleep). When I take SLEEP, if I wake during the night I drift back again to dreamland easily and gently. That's the other thing: I'm dreaming long epic dreams again (which I love). I guess now I'm sleeping long enough to carry a storyline! I think I've found my elusive sleep solution.
Keen to try it for yourself? Grab yours here.
Have something wellness-based you'd like Larissa or another member of the SWIISH team to try for you and report back on? Email us at hello@swiish.com.au or DM us on Instagram at @swiishbysallyo. We'd love to hear from you!