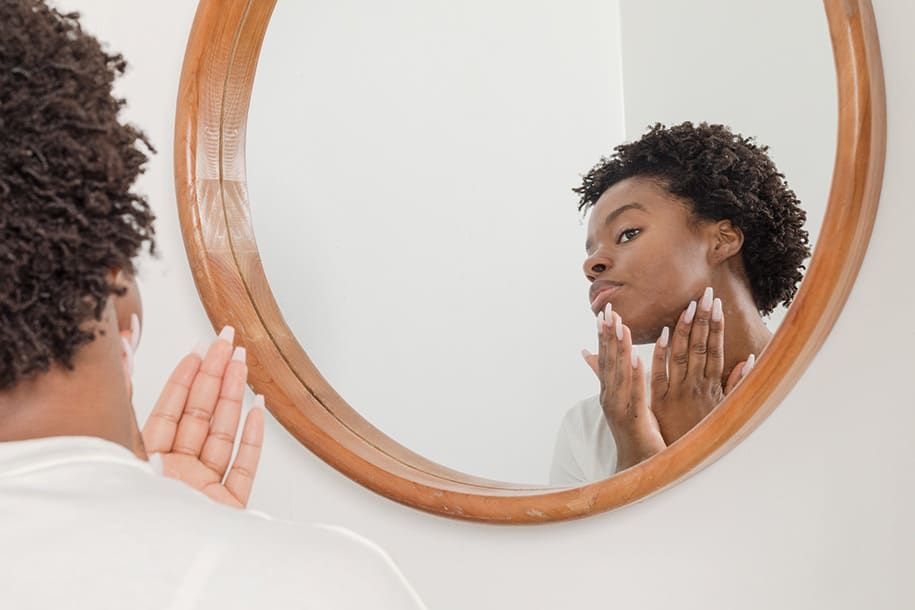 Creating the best skincare routine doesn't have to be as complicated or flashy as you think. You don't need expensive treatments or a 25-step beauty routine for blemish-free skin. The secret to a radiant glow may be in your skincare habits. Often we are sabotaging our skincare without even realising. Here we share 3 common skincare mistakes – and how to fix them.
1. Over-Exfoliating
The harsher the exfoliant the more effective it is, right? Mmm, not quite. The problem with gritty face scrubs is they can damage your skin causing redness, irritation and even breakouts (no thanks!). SWIISH Skin Hack: Try a Konjac Sponge instead to gently exfoliate, leaving skin smooth and glowy – say hello to more makeup-free days!
2. Not Cleaning Makeup Brushes
Reusing makeup brushes for too long without washing them can cause problems. Bacteria, mould and yeast can build up, causing breakouts and leaving dirt/oil residue left on the skin. Eww! SWIISH Skin Hack: Keep an easy-to-use Makeup Brush Cleaning Pad in the bathroom. Give brushes a deep clean once a week to remove makeup build-up and dirt.

3. Drying Out Oily Skin
Although it feels good, washing oily skin with a super-strong face cleanser can actually trigger more oil to be produced. Your body thinks it needs to make up for what's been taken away. This habit also strips the skin of its natural protective barrier leading to dry, flaky, sensitive skin. SWIISH Skin Hack: Keep your skin as hydrated as possible, especially if you struggle with oily skin (and have been drying it out!). Use the hydrating Glow Getter Sheet Mask a few times a week to keep skin plump and moisturised.
WANT MORE? CHECK OUT OUR BEAUTY SECTION FOR INSIDER INFO AND EXPERT ADVICE TO FEEL AMAZING INSIDE + OUT!