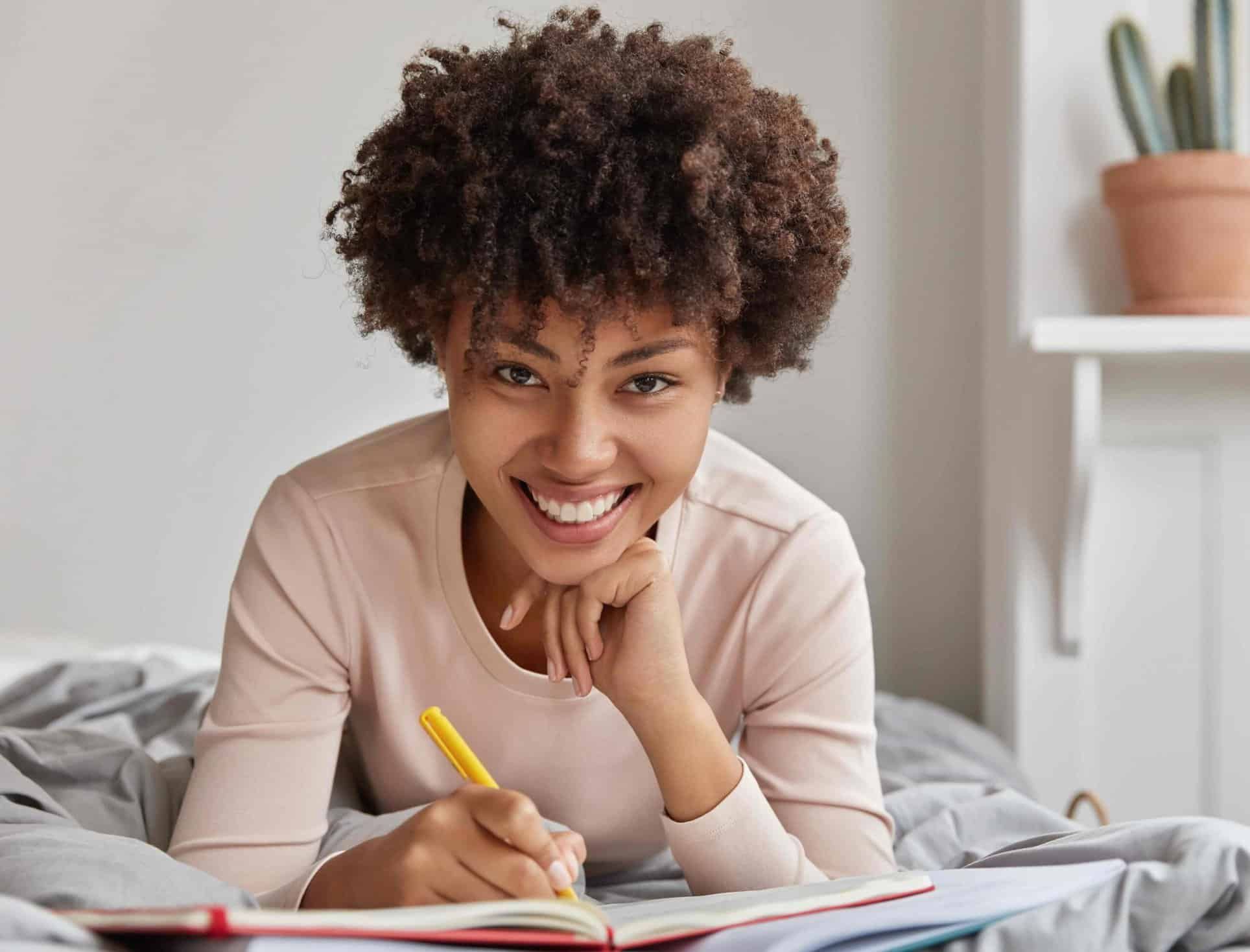 Are you an early bird or a night owl?
Either way, it's time to get your AM/PM wellness routine in check. You've nailed your meal planning, got your gym routine happening and sorted your self-care but have you created your day/night wellness routine yet? Your DAILY wellness routine is a way for you to keep your healthy habits in check. SWIISH Co-Founder, Sally Obermeder, says "Think of it like brushing your teeth. You do it morning and night and it's a non-negotiable. You know the benefits and that it pays off in the short term AND the long term. This is the same as a wellness routine. For me, it's a daily non-negotiable." 
Here's how to create yours…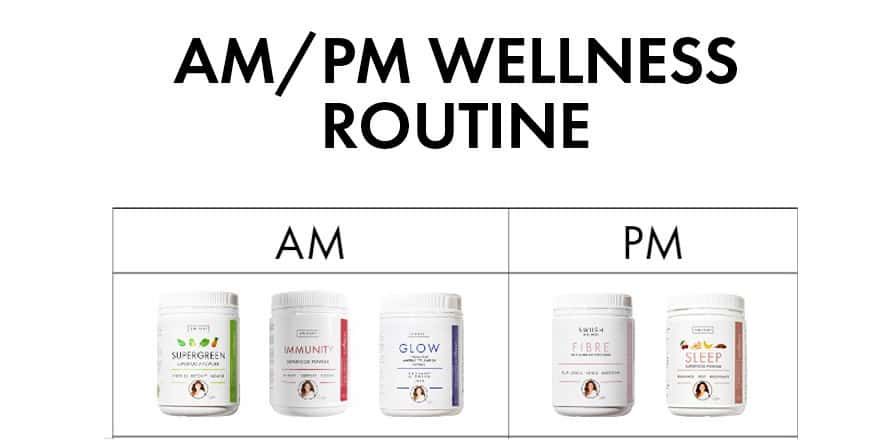 AM WELLNESS ROUTINE
Want to wake up with more energy, increased vitality, great immune, gut and skin health – this trio will do just that. Designed to take your wellness routine to the next level. Mix all these powders together for the ultimate SWIISH supershot to kickstart your day. 
1) SUPERGREEN Superfood Powder 
Specially formulated to revitalise and energise your entire body, support digestion and increase energy. It has over 40 different super-powered ingredients, with a nutrient-dense medley of green veggies, fruits, probiotics and superfoods. 
Helps support your immune system, using a combination of powerhouse ingredients. It contains Astragalus and Ashwagandha – adaptogens that help your body fight off harmful pathogens and bacteria. Along with blackcurrant and Acerola Cherry, which are high in vitamin C and paired with the immune-supporting ingredients of Zinc and Olive Leaf Extract. 
3) GLOW Marine Collagen Powder
By the age of 30, you have about half as much collagen as you did when you were younger which is why supplementation is important. Created to help improve skin elasticity, fine lines and wrinkles.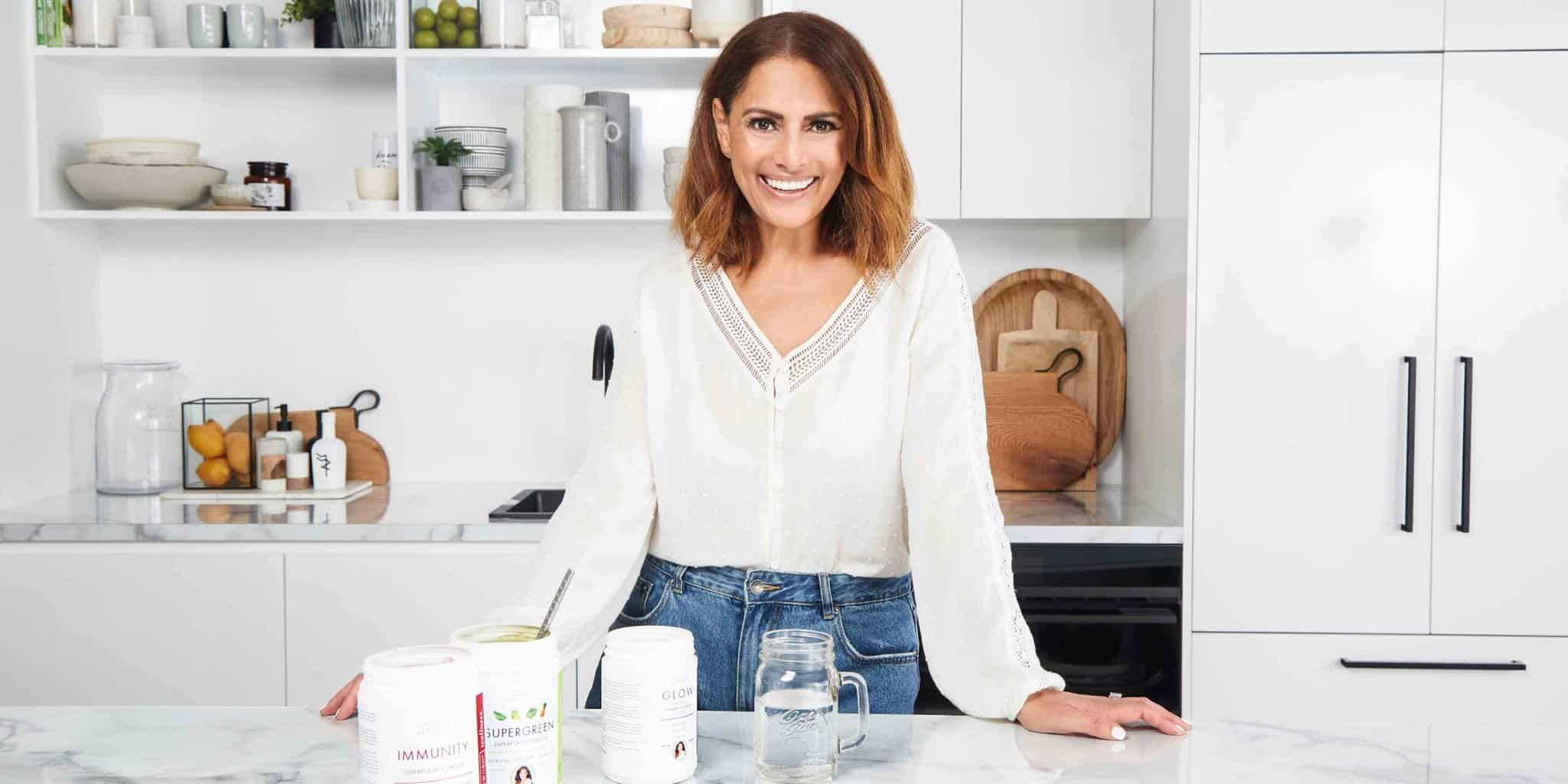 PM WELLNESS ROUTINE
Okay, your night routine might be almost set, so no pre-bed screen, some nightly meditation but now it's time to bookend the day. It's time to get that quality sleep because a good night's sleep sets us up for a great day. 
Quality sleep is critical for your ongoing health and wellbeing. It's rest and repair for your body and quality sleep helps us function at our best. Proper sleep supports immunity, improved brain function, metabolism and mood and if you're deprived of sleep, you'll find it harder to function throughout the day. The key combination of ingredients, Tart Cherry, Banana and Cacao contain melatonin – an essential hormone that helps regulate sleep patterns.
Designed to cleanse, digest and nourish your gut. Our digestive system is one of our major elimination pathways and we want to keep it healthy. When supporting good gut health, prebiotic fibres are essential for a diverse gut microbiome but did you know that fibre is also essential for maintaining hormonal health, detoxification, lowering cholesterol and supporting energy levels. The beauty of our FIBRE Superfood Powder is that it is flavourless and made with 100% maize dextrin, gentle yet effective.
It's the perfect addition to our evening wellness routine. Fibre is versatile, easy, and effective – we add it to the sleep powder to up our wellness game. Click here to learn more on FIBRE CLEANSING POWDER.
WANT MORE? CHECK OUT OUR WELLNESS SECTION FOR INSIDER INFO AND EXPERT ADVICE TO FEEL AMAZING INSIDE + OUT!
This content is intended for informational purposes only. It should not be used as medical advice, diagnosis or treatment. The views and information shared within this article by SWIISH and/or (if applicable) by another health professional or expert are for educational purposes only. Any views shared by a health professional or expert are the views of the expert and do not necessarily represent the views of SWIISH. We always advise you seek assistance from a medical professional if looking for specific advice, answers or treatment.