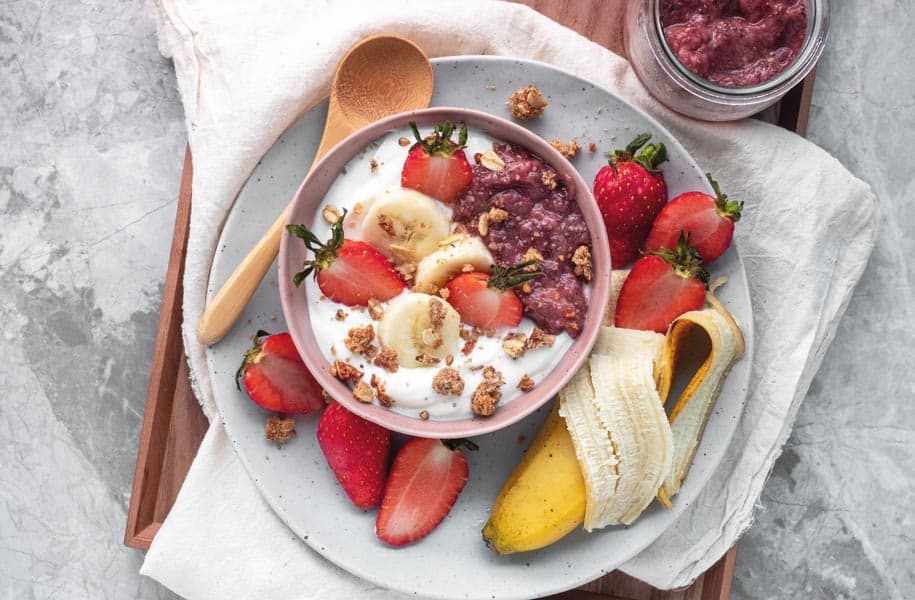 Are you constantly on the go and find it difficult to set time aside in the morning to make a nutritious brekkie? If that's you, take a look at our delicious 5-Minute Brekkie Recipes to Go.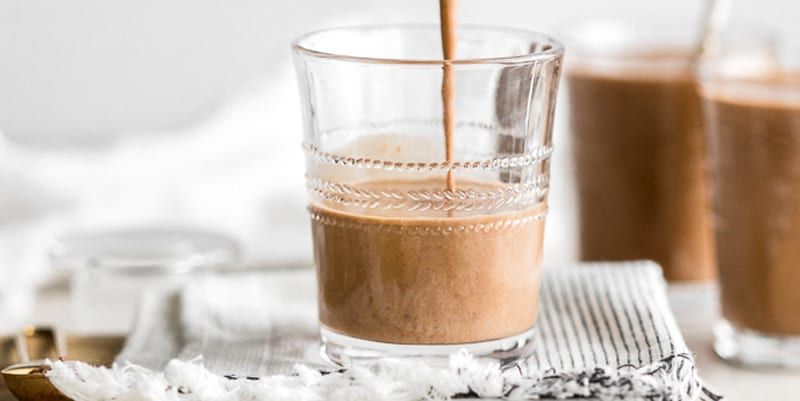 Tasting just like the classic dessert, this delicious smoothie has been specially designed to provide you with a sustainable day-long #buzz. The best part is, this yummy blend only takes 5 minutes to make! Oh, and did we mention that this blend will also help improve mental clarity, support stress, and calm the nervous system? If you're ready to experience this game-changing combination, check out our recipe HERE.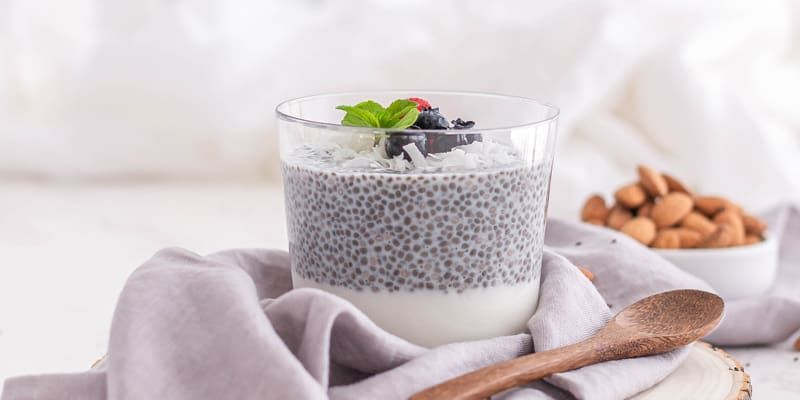 Our scrumptious Overnight Chia Puddings are the perfect answer for those who need their brekkie to go. Not only do they taste heavenly, they take just minutes to make! With more Omega-3 than salmon, more calcium than milk and higher levels of potassium than bananas, these nutrition-packed seeds are made to set overnight. It's the best brekkie solution for those of us who love to meal prep. Plus, they expand in your stomach, making you stay fuller for longer! Chia puddings are a fantastic easy ready-to-go brekkie option.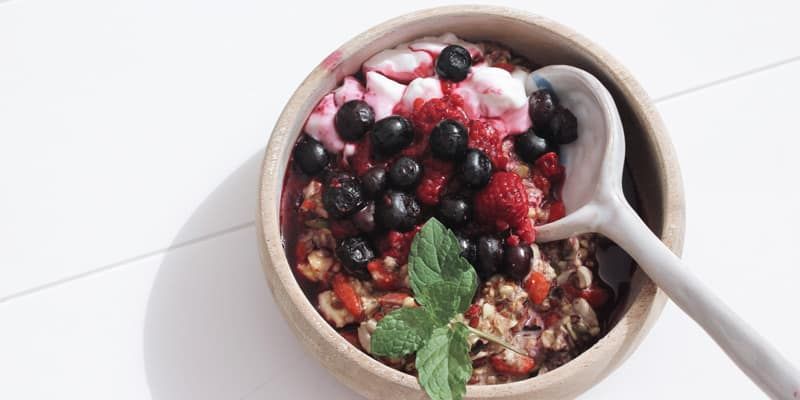 The Warming Berry Bircher is the best option for those who desire a sweet healthy brekkie that can be tailored to your taste buds! This versatile recipe caters to your cravings, with the freedom to mix different seasonal fruits and yoghurts until you find your perfect combination. Like the Chia Puddings, this flavoursome recipe is designed to make you stay full, whilst receiving a nutritious boost to start your day. These warming oats can also be prepared the night before. All you need to do is leave it in the fridge to soak, and voilà! You have the perfect grab-and-go brekkie for the morning.
WANT MORE? CHECK OUT OUR RECIPES SECTION AND OUR BOOKS FOR MORE NUTRITIOUS TASTY MEALS.