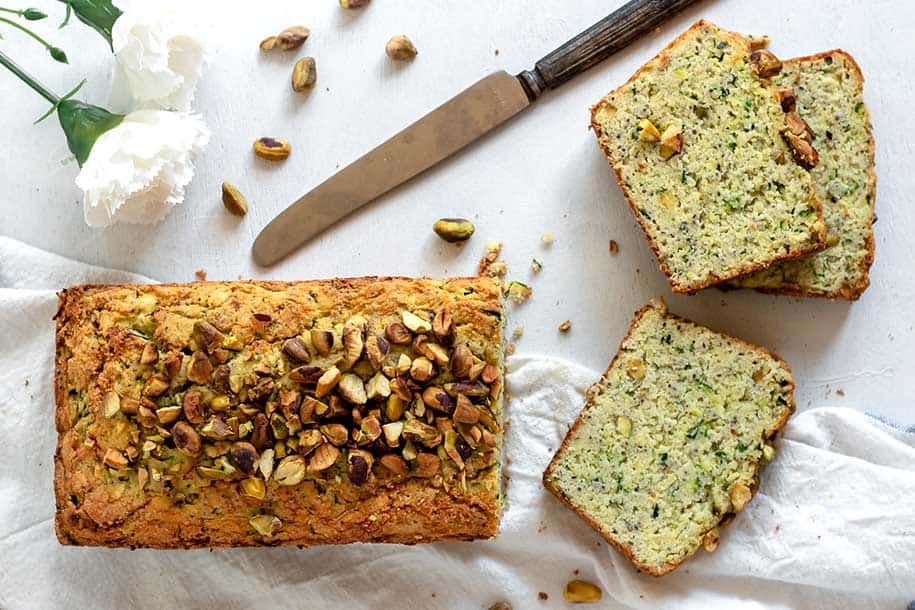 We love a loaf, especially one that's loaded with as much flavour as this one. If you're looking for the perfect grab-and-go savoury breakfast or snack, whip this Zucchini & Chickpea Loaf up at the beginning of the week. You won't be disappointed.
ZUCCHINI & CHICKPEA LOAF
Vegetarian
Makes 2 loaves
INGREDIENTS
1 cup zucchini, shredded
3 cups self-raising flour
¾ cup grated parmesan cheese
4 tsp Italian herbs
1 tsp garlic powder
4 tbsp FIBRE Cleansing Powder

1 tsp baking powder
1 cup milk
4 tbsp butter, melted
2 large eggs
400g tin chickpeas, drained and rinsed
1 tsp salt and pepper
METHOD
Preheat oven to 180°C and line 2 loaf tins with baking paper.
Combine all ingredients in a bowl. Pour evenly into loaf tins.
Top as desired. We used chopped macadamia nuts.
Bake for 50 mins, or until you can stick a toothpick in and it comes out clean. Allow to cool slightly before serving.
Can't wait to try this recipe? Watch Sally make it here!
WANT MORE? CHECK OUT OUR RECIPES SECTION AND OUR BOOKS FOR MORE NUTRITIOUS TASTY MEALS.