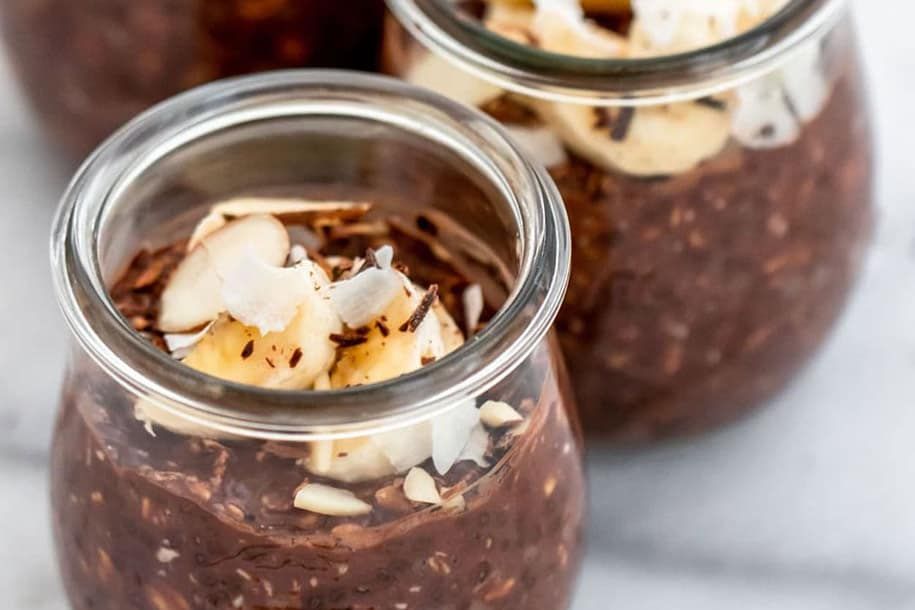 Like eating a Reese's Peanut Butter Cup for brekkie, only healthier. These Choc Collagen & PB Overnight Oats are a hit in the SWIISH Kitchen. Easy. Creamy. Decadent. Deliciousness. Not to mention, the collagen gives your skin all the TLC it deserves. What's not to love?
CHOC COLLAGEN & PB OVERNIGHT OATS
Dairy-free / Refined Sugar-free
Serves 2
INGREDIENTS
1 cup oats
1 tbsp chia seeds
Pinch of salt
2 tbsp peanut butter
1 cup almond milk
2 tbsp honey
1 tsp vanilla extract
METHOD
Combine all ingredients in a bowl. Mix well.
Divide oats into 2 mason jars or containers, cover with a lid and place in the fridge overnight. Grab the next morning for breakfast on-the-go!
WANT MORE? CHECK OUT OUR RECIPES SECTION AND OUR BOOKS FOR MORE NUTRITIOUS TASTY MEALS.