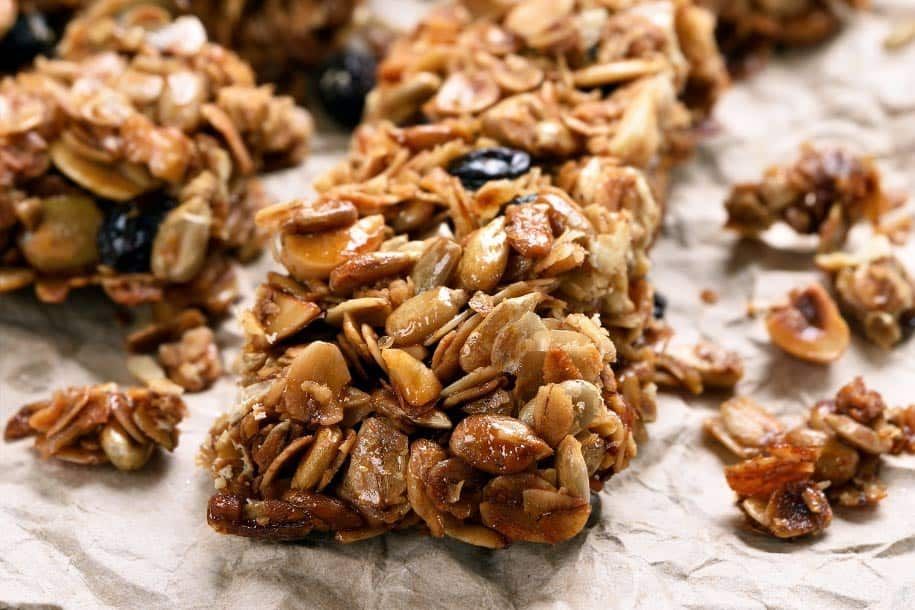 Chewy, sweet, and super SWIISH. This is one of those prep-and-go recipes that we fall in love with, every time we make it. Once you've tried these 5-Ingredient No-Bake Brekkie Bars, you too will be hooked. Trust us.
5-INGREDIENT NO-BAKE BREKKIE BARS
Dairy-free / Refined Sugar-free
Makes 16 bars
INGREDIENTS
1 cup nut butter of choice – we love using tahini spread!
½ cup rice malt syrup or honey
2 ½ cups oats
½ cup nuts and seeds of choice
2 tsp cinnamon powder
METHOD
Line a medium-sized baking tray with baking paper and set aside.
In a large microwave-safe bowl, add your nut butter and syrup or honey. Microwave for 30 seconds, then stir to combine.
Add in your oats, nuts and seeds, and cinnamon. Mix until combined.
Transfer granola mix to the lined tray, pressing firmly into place. Refrigerate for at least an hour, or until the bars have firmed. Cut into 16 bars to serve.
WANT MORE? CHECK OUT OUR RECIPES SECTION AND OUR BOOKS FOR MORE NUTRITIOUS TASTY MEALS.