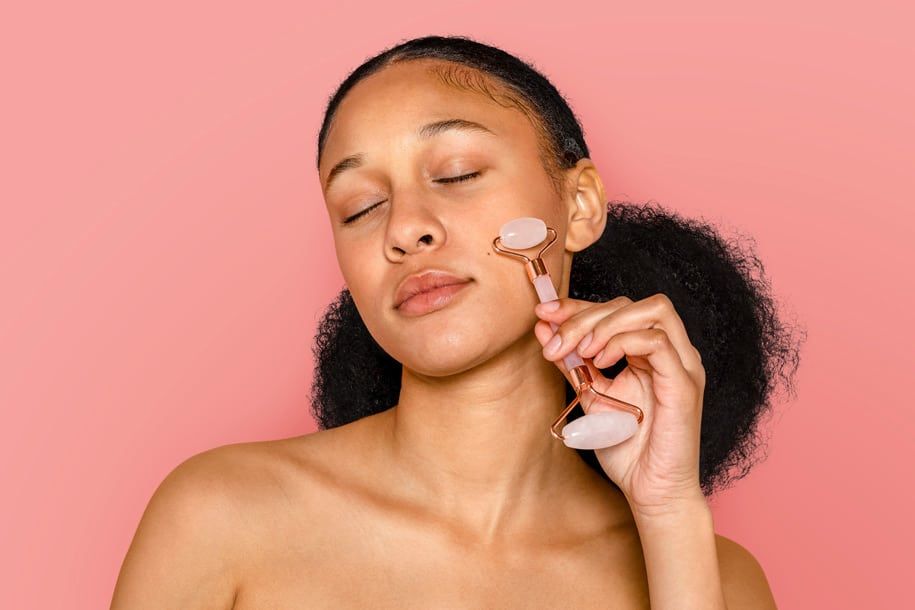 Did you know that your skin is the largest organ in your body? Yep! This is why it's important to give it a little extra love and attention. What better way than with a skin detox?
Why choose a skin detox?
Skin detoxing revives your skin, boosting brightness and clarity. It removes dead skin cells, improves circulation and supports collagen production. Skin detoxing has also shown to help reduce and slow down the appearance of fine lines and wrinkles.

Your Facial Detox
1. Rose Quartz Face Roller
Keep your Rose Quartz Face Roller in the fridge overnight – it helps de-puff the face in the morning after laying horizontally for hours. Do this for 3-5 minutes after cleansing, using medium pressure to roll from the centre of your face outwards and upwards.
2. Rose Quartz Gua Sha
Use the Rose Quartz Gua Sha to help sculpt and define. Add a couple of drops of your favourite face oil or serum to help the gua sha glide – 7 strokes in each area of the face does the trick. The skin goes a little red (which is normal) as it increases circulation delivering all that oxygen, collagen and nutrient goodness to the surface. So calming. Sooooo good for your skin!

Full-Body Detox
1. Skin Detox Dry Body Brush
Using the Skin Detox Dry Body Brush removes dead skin cells and detoxifies the skin. Spend around 5 minutes doing this, using small, medium-firm strokes from the feet upwards (moving towards the heart).

2. Detox + Contour Body Gua Sha 
The Detox + Contour Body Gua Sha is a favourite beauty-routine addition for many. This body tool helps ease muscle tension, supports lymphatic drainage and helps reduce cellulite. So, are you ready to join us and give your skin a major glow-up?
WANT MORE? CHECK OUT OUR BEAUTY SECTION FOR INSIDER INFO AND EXPERT ADVICE TO FEEL AMAZING INSIDE + OUT!