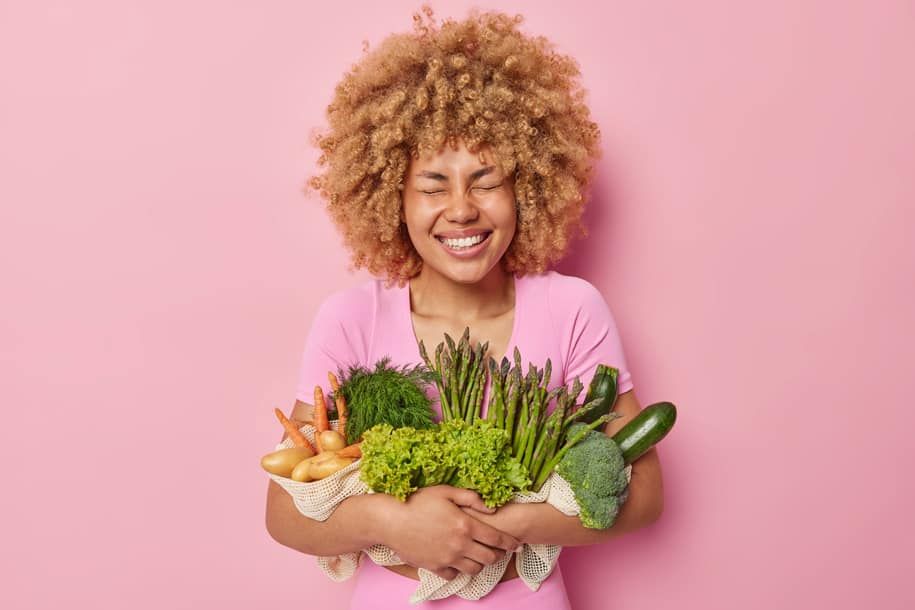 Do you pass the test?
Our gut health, although complex, is like a garden, if nourished and well looked after, will flourish. As our gut is the foundation of our overall health, it therefore plays a main role in maintaining the health of our body. From the digestion of foods and the absorption of nutrients to the elimination of waste and fueling the body – what can't our gut do! There is no 'best' way to assess our gut health but with the right tools we can get a better understanding of how healthy our gut really is. What's your score card? Take our gut health quiz to find out…
TAKE THE QUIZ 
Count the number next to your answer and tally your total at the end to discover how healthy your gut really is.
How often do you experience gut symptoms e.g. bloating, constipation, heartburn, reflux?
Less than once a month (1)

Weekly (2)

3 or more times per week (3)
Do any health conditions run in your family, e.g. diabetes, high blood pressure?
How many hours of sleep do you get a night on average?
Less than 5 (3)

5-7  (2)

7+ (1)
Do you take regular medication or over-the-counter drugs (including the contraceptive pill)?
How frequently are you unwell, e.g. with colds and flu?
1-3 times a year (1)

Every few months (2)

At least once a month (3)
How often are you negatively impacted by stress?
Every few months (1)

Weekly (2)

2-3 times a week (3)
How many different plant-based foods do you eat each week? (Including wholegrains, legumes, vegetables, fruits, nuts and seeds)
Fewer than 10 (3)

10-20 (2)

30+ (1)
How often do you exercise (for at least 30 minutes) to a point where you'd become short of breath if you tried to sing?
Less than once a week (3)

1-2 times per week (2)

3+ times per week (1)
How many times a day do you pass a stool?
Less than once (1)

1-2 times (3)

3+ times (2)
How much plain water do you drink per day
Less than 2 glasses (3)

3-5 glasses (2)

6+ glasses (1)

Here's what your score means:
0-10 : Keep it up! Your score shows you've adopted excellent digestive-health habits.

10-20: You're on the right track, you're starting to build a great foundation but could consider some dietary and lifestyle adjustments. Below you'll find our tips

20-28: It might be time to focus on supporting your digestive health now. Not sure where to start – see below. 
General dietary & Lifestyle Tips to Help Improve Your Digestive Health

No matter what your score card says, there is always time to change it!  There are small dietary and lifestyle choices you make every day that can help you see a better score next time you take the quiz.
Our easy go to's for gut health:
Eat fibre – preferably from whole fruits, vegetables, nuts, seeds, legumes, and grains. After an easier option? Try our FIBRE Cleansing Powder – 100% natural and gentle yet effective.

Focus on hydration – for maintaining healthy digestion and supporting total-body health.

Get enough sleep – aim for 8+ hours a night

Pay attention to your bowels – what does your poop say about you?!




Look out for signs of an unbalanced bowel – constipation,

diarrhoea,

pain when passing a stool, excessive straining, odd colours (black, green, yellow, white), red stool or bleeding when passing stool




**speak to your healthcare professional if you notice any of these signs or changes in your stool.

Seek a varied diet

from a

wide

range of foods to help support a diverse gut microbiome or try our gut loving

SUPERGREEN Superfood Powder – your gut will thank you!


Exercise – moderate exercise at least 3 times per week can help heal and seal your gut, keep you regular and diversify your gut bacteria.

Manage your stress levels – Stress not only affects our gut functioning but can also have a negative impact on our gut microbiome. Destress with our top tips
WANT MORE? CHECK OUT OUR WELLNESS SECTION FOR INSIDER INFO AND EXPERT ADVICE TO FEEL AMAZING INSIDE + OUT!
This content is intended for informational purposes only. It should not be used as medical advice, diagnosis or treatment. The views and information shared within this article by SWIISH and/or (if applicable) by another health professional or expert are for educational purposes only. Any views shared by a health professional or expert are the views of the expert and do not necessarily represent the views of SWIISH. We always advise you seek assistance from a medical professional if looking for specific advice, answers or treatment.