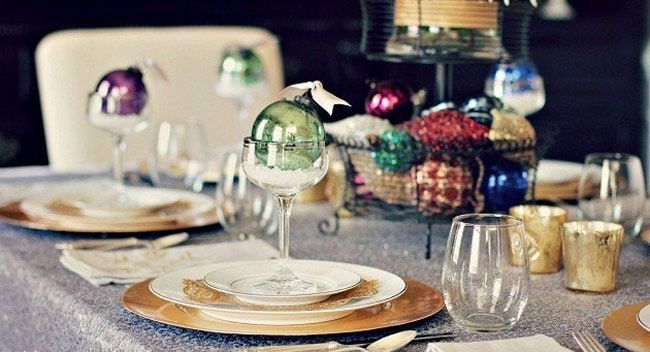 Cold, cold winter. It's just sooo dreary! Surely that's why we get to celebrate Xmas twice, right? We love gathering friends and family together for a huge Xmas in July extravaganza!
It's a great way to keep the kids occupied during school holidays, assigning them arts and crafts activities for decorations and getting them to help you make Chrissy cookies.
We like to mix up the traditional with the modern – seafood, a turkey (of course!), dessert and a Grinch inspired drink especially for the kids.
Here's our favourite menu to inspire you:
Entrée: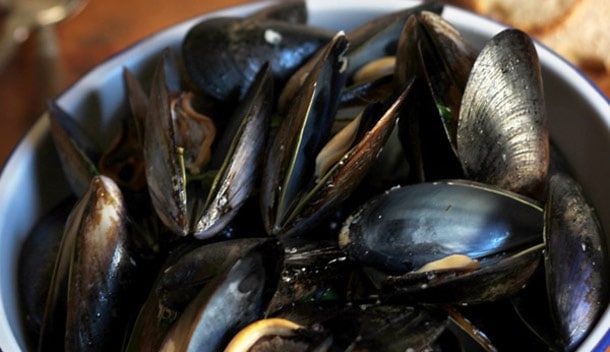 Steamed Mussels With Garlic, White Wine & Coriander
What You'll Need:
• 1 kilo of mussels
• 1 cup white wine
• 4 cloves of Garlic – minced
• 1/3 table spoon of Ginger
• 1 red chilli, chopped
• 1 cup chopped coriander
• Toasted bread, for serving
What to do:
• Clean and rinse mussels
• Heat a wok or large pot with water, add some olive oil, chili and some ginger
• Fry for 1-2 minutes
• Pour mussels into the pot and add the white wine
• Cover the cooking pot with a lid and occasionally stir
• Within 10 minutes, all mussels should have opened
• Finish off with a sprinkle of fresh coriander, toss the mussels around and serve hot with toasty bread
Recipe courtesy of MySquarefryingPan.com
Main: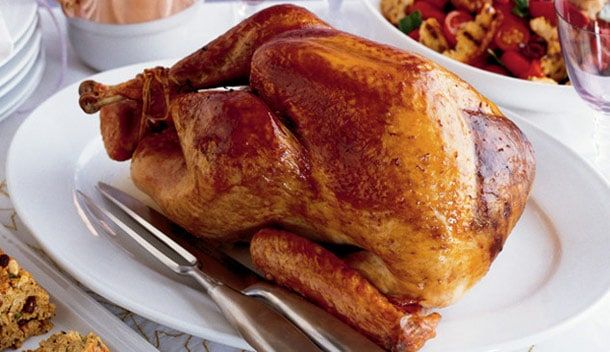 Roast Turkey Dinner
What You'll Need:
• 4.8kg turkey
• 1 large carrot, coarsely chopped
• 1 onion, coarsely chopped
• 2 lemons, quartered
•1/2 bunch lemon thyme
• 60g butter, melted, cooled
For The Stuffing:
• 300g white breadcrumbs, made from day-old bread
• 3/4 cup (120g) sultanas
• 2 cloves garlic, finely chopped
• 1/2 cup (70g) slivered almonds
• 150g parmesan, finely grated
• 1/4 cup flat-leaf parsley, chopped
• 1 tbs lemon thyme, finely chopped
• 5 eggs, lightly beaten
• 100g butter, melted, cooled
For The Gravy:
• 2 tbs plain flour
• 1/4 cup (60ml) ruby port
• 2 cups (500ml) chicken stock
• 100g quince paste
What to do:
• Remove neck of Turkey, chop it into 6 pieces and put in a bowl with carrots and onions and place in the fridge. Tuck the wings under the turkey body and rinse the whole turkey patting it dry with a paper towel. Leave the turkey to cool to room temperature on a tray for one hour. Preheat the oven to 180°C.
• Prepare stuffing by mixing all stuffing ingredients adding salt and pepper and eggs and butter as you continue to stir. Leave 2 cups of the stuffing separate and place all the rest of the stuffing into a baking paper lined tin – cover and refrigerate.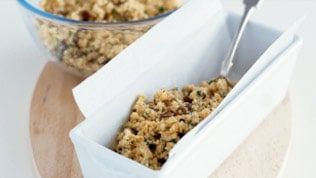 • Fill the neck cavity of the turkey with the left over stuffing. Secure the stuffing in there by pulling over the excess skin. Then place the turkey in a large roasting pan, season the body of the turkey and add lemons and thyme in the inside filling. Using kitchen string tie the legs together and then use another string to tie them to the tail. Glaze the legs and breasts with butter generously. Season to taste.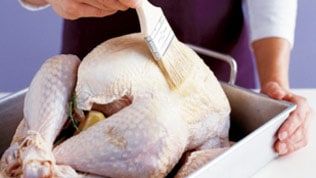 • Pour one cup of water into the roasting pan and cover turkey loosely with foil. Roast for 2 hours, basting with the pan juices after the first hour. The vegetables and neck need to be added to the pan; continue to roast for 30 mins. Baste once again and remove the foil, roast for another hour. Test whether the meat is cooked by piercing a skewer through the thickest piece to check that the juices run clear. Remove from oven, place on serving platter and cover loosely with foil allowing the juices to settle for 20 – 30 minutes.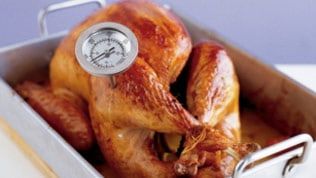 • Cook the stuffing in the loaf pan for 30 mins or until golden.
• For the gravy, spoon off the fat from the pan, and place the pan over medium heat. Add flour and continue to stir then add the chicken stock and port. Once it has been brought to a boil, strain into a saucepan. Add quince paste and any remaining juices from the turkey platter. Cook and stir over medium heat until the mixture comes to a boil. Season to taste.
• Reheat your gravy before you serve.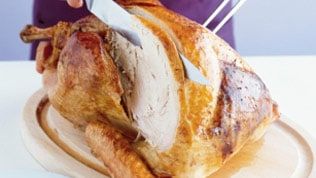 Recipe courtesy of homelife.com.au
Dessert: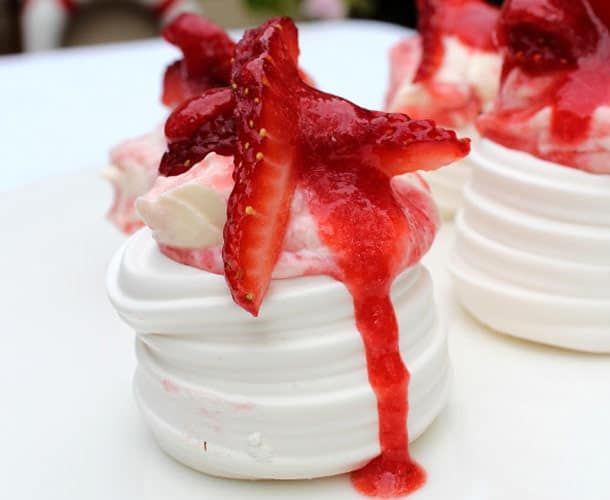 Meringue Birds Nests With Mascarpone & Strawberry Coulis
What You'll Need:
• 2 punnets of strawberries (keep 3-4 strawberries for a garnish)
• 2 tablespoons caster sugar
• 2 teaspoons vanilla essence
• 250gs of mascarpone
• 12 meringue birds nests (available at supermarkets)
What To Do:
• Blend the strawberries and strain through a sieve.
• Add sugar and vanilla to the mixture
• Have the mascarpone ready in a bowl and pour half the strawberry mix in, swirl it around with a chop stick, giving it a swirly look
• Place a small teaspoon of the mixture onto the meringue birds nest
• With some of the sliced strawberries for garnish, place two slices on top of the mixture on the meringue and drizzle over some of the remaining strawberry coulis.
Recipe courtesy of desireempire.com
Drink: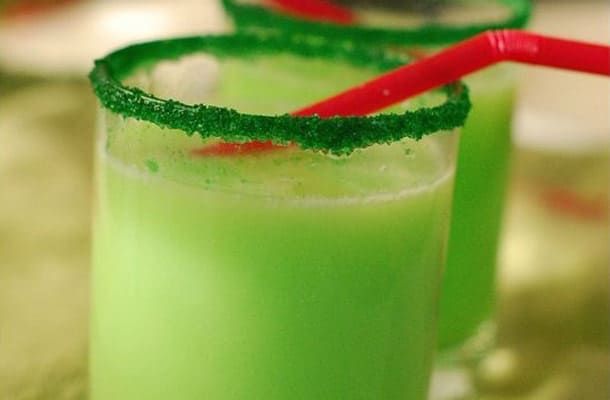 Xmas Grinch 
What You'll Need:
• Sprite
• Green Sherbet
• Green sprinkles
• Vanilla ice-cream
What To Do:
• Wet the rim of the glass with some water, and then roll the rim into a collection of green sprinkles
• Add the Sprite, green sherbet and vanilla ice cream in the glass
• Mix until drink is lime green
Recipe courtesy of blogs.babble.com
Need more Xmas in July inspiration? Check out our gallery: