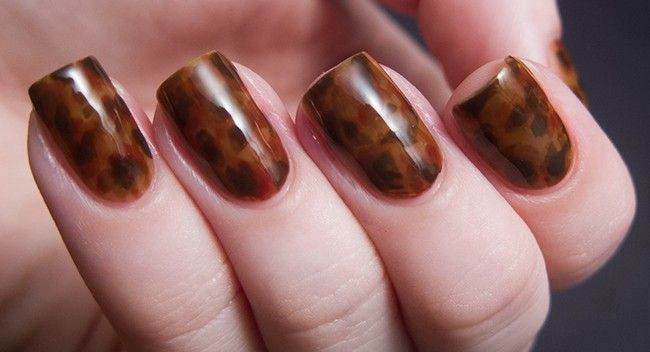 We all love a pair of tortoiseshell sunnies – so why not get the same effect on your nails? Not only is this nail art right on trend, but the neutral browns of this pattern make it a perfect choice to work in with your winter wardrobe.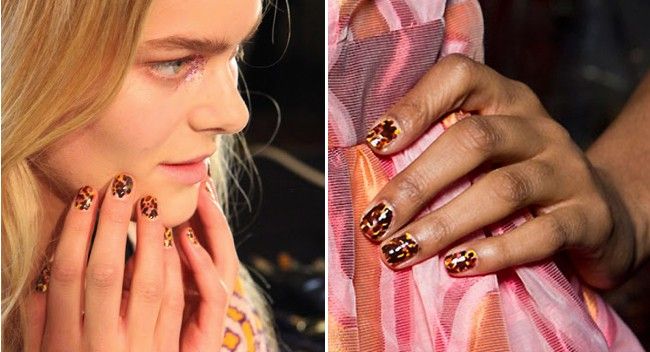 The tortoiseshell nail comes straight from the runways of this year's London Fashion Week. Nail artist maestro Sophy Robson created a tortoise shell nail for the House of Holland models during the Autumn/Winter 2013 show. Designer Henry Holland chose the nail art specifically to match the cassette tape invitations as well as the tortoise shell accessories from the collection.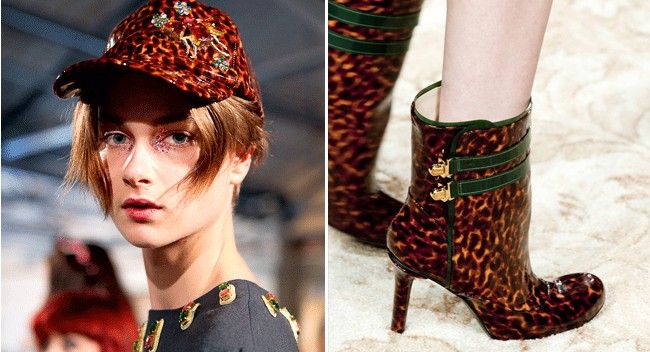 The high impact tortoise shell effect is actually easier to achieve than you may think. The first step is to lay down a base colour. We recommend a caramel colour like OPI San Tan-Tonio, $19.95 from David Jones.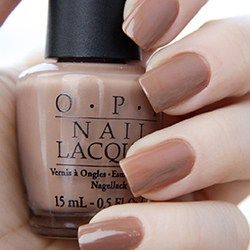 Then here comes the fun part! Just dab on splotches of chocolate brown and brick-red randomly over the nail. Let it dry a little, then add more sections of the caramel, brown and brick-red.
We like OPI Suzi Loves Cowboys and OPI Got the Blues for Red, $19.95 each from David Jones. The key is to layer the colours to give the pattern a sense of depth.
Finish it all off with a thick layer of glossy top coat and you're good to go!
*adapted tutorial and image courtesy of Chalkboard Nails