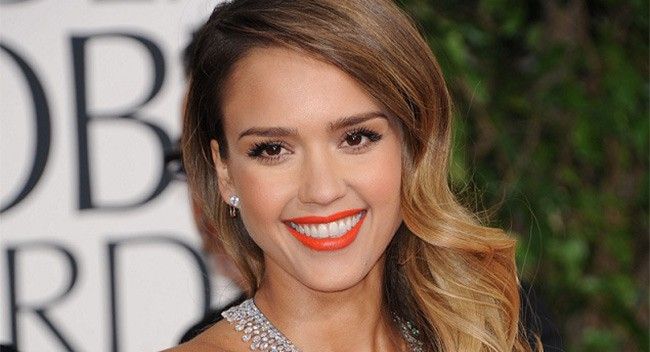 At swiish, we have a huge amount of adoration for the stunning Jess Alba. Not only does the mum of two have a killer bod (she prides herself on eating healthy, homemade food, drinks green smoothies and works out often, mixing cardio, strength and core work for 40 mins a day) but she is a total style maven, working just about every trend there is and looking utterly chic the whole way – whether it's on the red carpet or taking her kids to the park.
For big red carpet events, Jess is never short of options from the many designers who love to dress her. She often opts for luxe fabrics matched with simple accessories. Her glossy locks and striking makeup complete the look. Deep crimson or brighter than bright neon lipsticks are also favourites.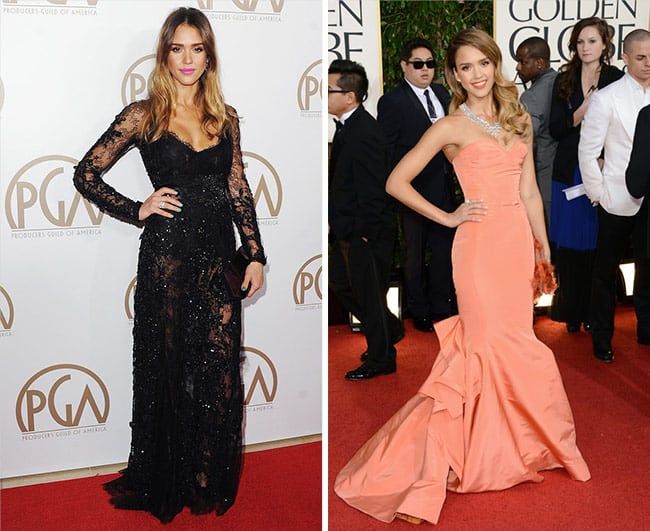 When she's keeping things casual and comfortable, you'll typically spot Jess in jeans (we swear she owns them in just about every style and colour) with a shirt and blazer. Paired with cute boots or flats and a statement bag, and she is on her way!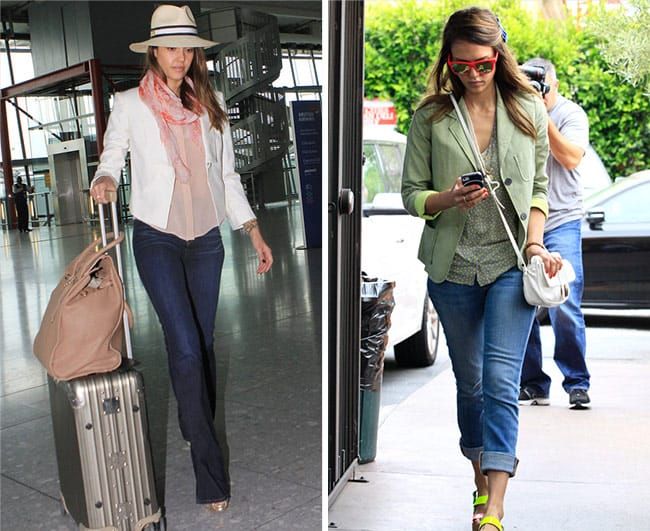 Ultimately though, what we love most is Jessica's fearlessness when it comes to rocking a look. She doesn't just have one style – whether it's edgy or girly, simple lines or clashing prints, Jess works her outfits with inner confidence and we are huge fans.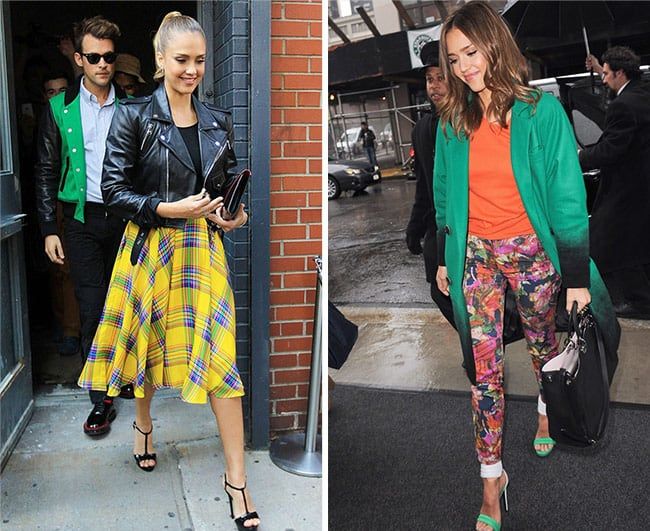 To shop the look, head to Country Road, Witchery, General Pants, The Iconic and ASOS.
Want to see more of Jess? Check out our gallery: