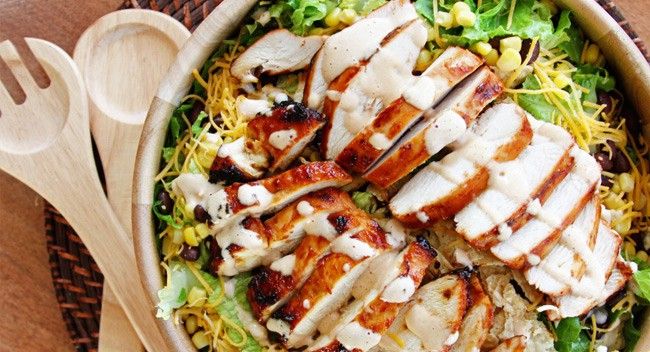 You know the drill – you get home too late, or are way too tired to make dinner from scratch, but you don't want to order expensive takeaway, or eat soup from a can.
You want something delicious, that's easy and quick to prep. Well, personally I'm all for a bit of cheating (kinda) – by using a BBQ chicken from my local charcoal chicken shop.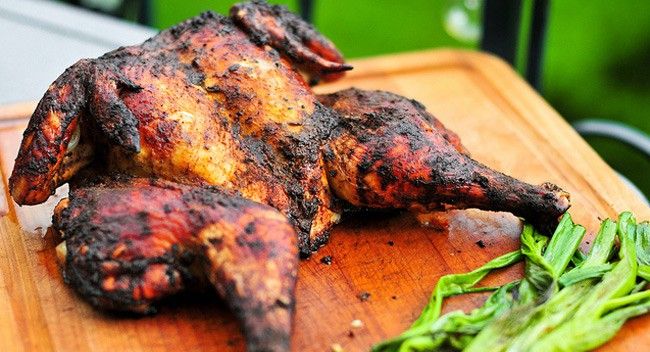 Here are a few of my favourite recipes:
Roast Chicken Risotto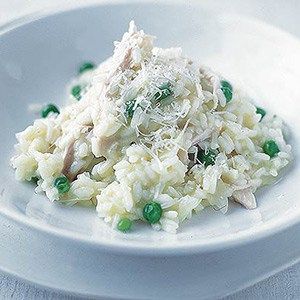 You will need:
butter
1 onion, finely chopped
2 garlic cloves, finely chopped
350g risotto rice
1 large glasse white wine
1½ litres chicken stock, heated to simmering (vegetable stock can be substituted
a large handful frozen peas, defrosted
1 cooked BBQ chicken, torn into strips, no skin
50g parmesan cheese, grated
What to do:
Melt a knob of butter in a large pan, add the onion and garlic and cook until soft and translucent. Stir in the rice until coated with butter.
Add the wine and stir until evaporated. Add the stock a ladle at a time until the rice is cooked but still with a little bite (Add peas and chicken in the last 5 minutes of cooking to heat through). The rice should be creamy but firm.
Stir in the parmesan.
Chicken, Leek and Potato Pie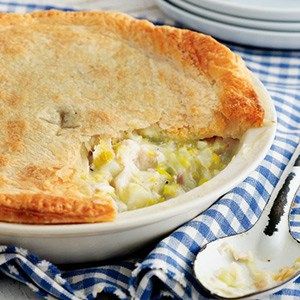 You will need:
2 tbsp olive oil
2 leeks, trimmed, halved, washed and sliced
400g coliban potatoes, peeled, diced into 1cm cubes
¼ cup plain flour
1½ cups chicken stock
1 small BBQ chicken, skin and bones removed, meat shredded
1 cup grated tasty cheese
1 sheet frozen ready-rolled puff pastry, partially thawed
What to do:
Preheat oven to 220°C. Heat oil in a large saucepan over medium heat. Add leak and potatoes. Cook, stirring for 3 minutes or until leeks are tender but not coloured.
Sprinkle over flour. Cook, stiring for 1 minute. Remove from heat and gradually add stock, stirring. Return to medium heat. Cook for 3 to 5 minutes or until mixture comes to the boil Add chicken and cheese. Season with salt and cracked black pepper.
Spoon chicken mixture into a 5-cup capcity, 26cm (top) ceramic pie dish. Place pastry over filling. Press edges to seal. Trim excess pastry. Cut a small cross in the centre. Bake for 15 to 20 minutes or until pastry is puffed and golen. Stand pie in dish for 5 minutes. Serve.
Vietnamese Chicken Salad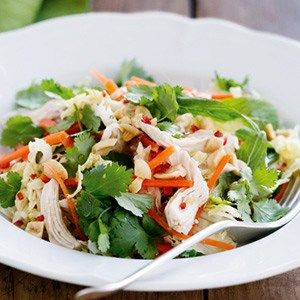 You will need:
1 cooked BBQ chicken, skin and bones removed, meat shredded
½ large wombok (Chinese cabbage), finely shredded
2 carrots, peeled, cut into matchsticks
1 cup fresh mint leaves
1 cup fresh coriander leaves
1 quantity Vietnamese dressing
½ cup roasted salted peanuts, chopped
You will need (dressing):
' cup lime juice
' cup fish sauce
4 small red chillies, deseeded, finely chopped
2 tbsp brown sugar
What to do:
Make salad dressing: Whisk lime juice, fish sauce, chilli and sugar in a jug until sugar has dissolved.
Place cabbage, carrot, mint, coriander and chicken in a large bowl. Drizzle with dressing. Toss to combine. Sprinkle with peanuts. Serve.
*Risotto recipe courtesy for BBC Good Food, pie recipe courtesy of taste.com.au, salad recipe adapted from taste.com.au