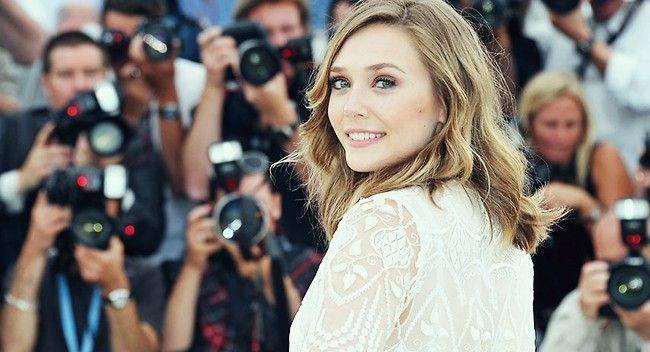 At first glance it's easy to mistake her for one of her sisters, but Elizabeth Olsen is quickly paving her own way in the fashion world with her sophisticated, laid-back, fun-loving style.
It's no surprise that there have been constant comparisons between Elizabeth and her famous siblings. After all, Mary-Kate and Ashley have been the faces of many a trend, particularly luxe-boho. However, it's become pretty clear that Elizabeth has a style of her own. Whether day or night, her style is a mix of femininity and laid-back simplicity.
When this star walks the red carpet, she opts for unusual silhouettes and conservative cuts. Her lady-like outfits are paired with simple accessories. Lightly tousled hair and neutral makeup tops it off to reveal an overall look of laid-back chic.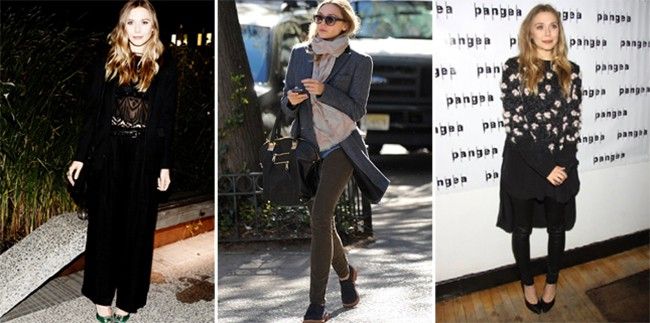 When Elizabeth is off-duty, strolling the streets of New York, you'll spot her rocking skinny-legged jeans and cargos, styled with oversized tops and jackets. You won't find her walking around in sky-high heels on her days off; instead she wears lace up boots and flats for simple and comfortable style. Elizabeth's off-duty beauty doesn't stray too far from her glammed up looks of tousled hair and barely there makeup.
What we adore about Elizabeth Olsen is her ability to wear every outfit with confidence and poise – the number one style must-have in our book.
Shop Elizabeth Olsen's style at Topshop, ASOS, Missguided and Zara.
Want to see more of Elizabeth's gorgeous style? Check out our gallery: