First up, we're high five-ing you through the screen to congratulate just how amazing you're doing. Health isn't easy and between work, family, and well… life – it's a miracle you even have time to breathe!
To take off some of the load, our SWIISH wellness powders do the hard work for you. Packed with nutrients for glowing skin, optimal vitality, and sound sleep – we've got your wellbeing covered… except for when you run out of powder. So to help you out, we're introducing our new wellness subscriptions!!
Previously offered just for SUPERGREEN, our subscriptions put health on autopilot – and they were absolutely LOVED by you.
To help you to stay on top of your health, we've now made it so you can choose from a range of wellness products on your subscription, all at 10% off free shipping (whaatttttt??!!).
These products include: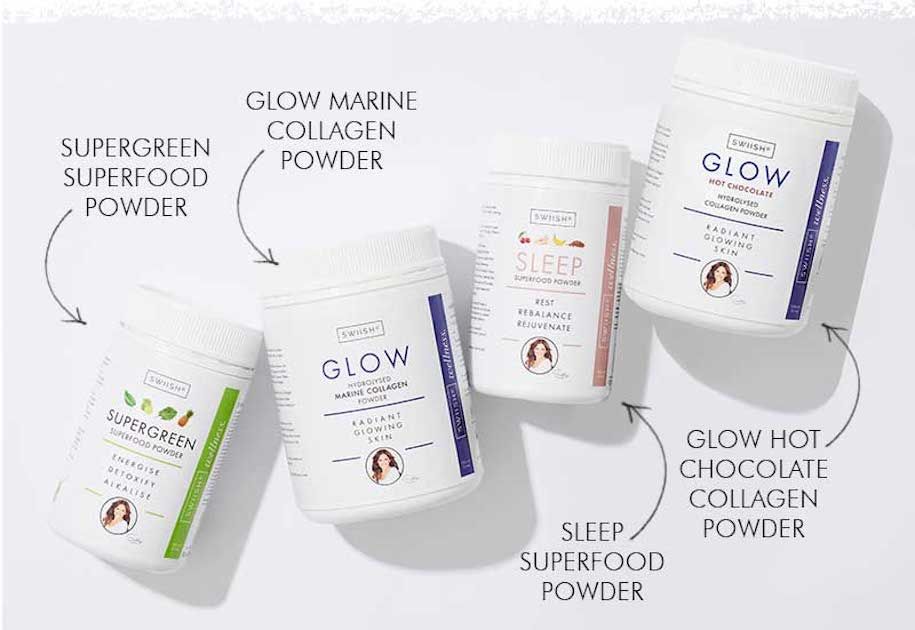 How do the powder subscriptions work?
When you jump online to choose one of our powders, you have the option to subscribe and be sent a powder every 1, 2, or 3 months – depending on what works for you.
You will then automatically receive a powder every 1, 2, or 3 months… goodbye waiting times, goodbye shipping costs, helloooo to wellness.
Was that free delivery you mentioned?
SURE WAS! We told you we want to simplify your health. Every delivery is on us – no problems.
Can I skip, change, or modify my subscription?
Yes, of course! This is the best part. So regardless of what product you ordered initially, you can modify your delivery as needed. For example, perhaps you subscribed for GLOW Hot Chocolate, but you find that you're just not getting through it quick enough – don't worry, you can change your order so that you receive a different powder instead (woohoo!).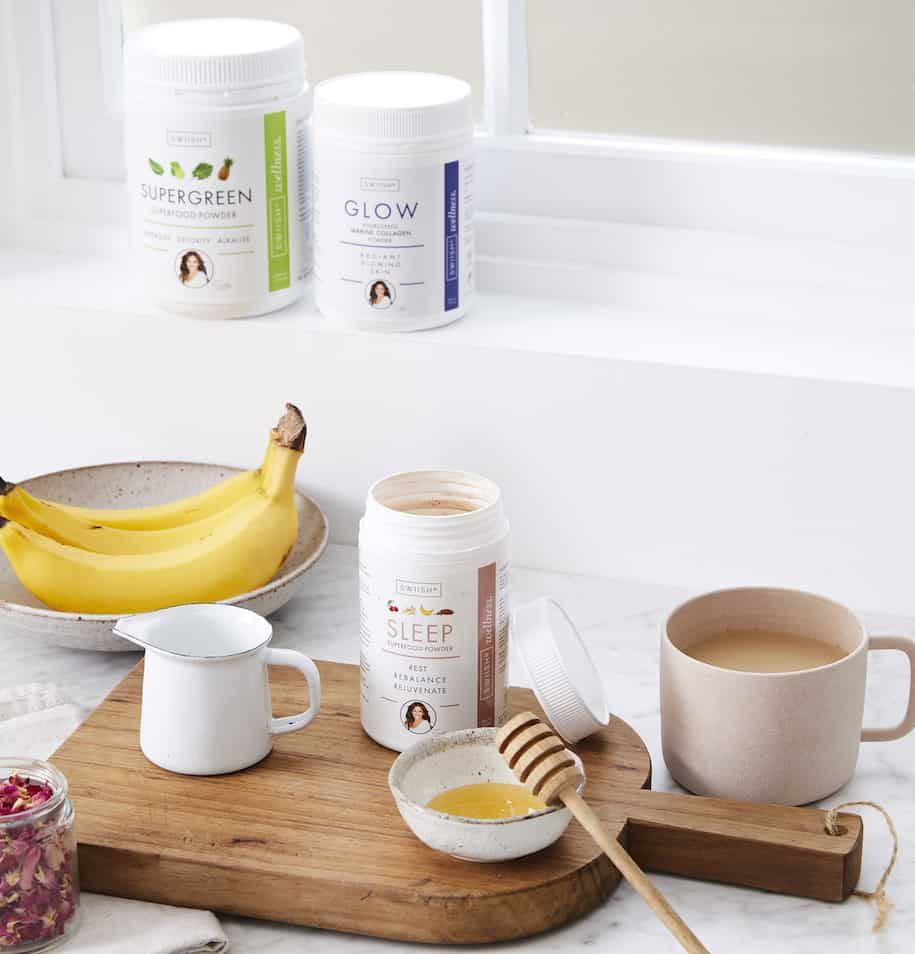 You can also skip a delivery (perfect if say you are going on holidays), but don't worry this won't cancel your subscription. All you have to do is select how many months you want to skip, just note that this can be up to 6 months at a time.
Can I change my payment method?
Yep! You can do this at any time – all you have to do is log onto your SWIISH account and click on the following: Manage Subscriptions > Billing Information > Update Card.
What happens if I need to cancel?
No worries cancelling is simple, all you have to do is email hello@swiish.com.au – just a one-off cancellation fee of $20 is incurred.
So take the stress out of ordering and make your wellbeing effortless, knowing you can cater a subscription to your personal needs.
You focus on your day-to-day and we'll sort your health… after all, you can't be expected to do it all on your own!!
To get your subscription now, shop below!