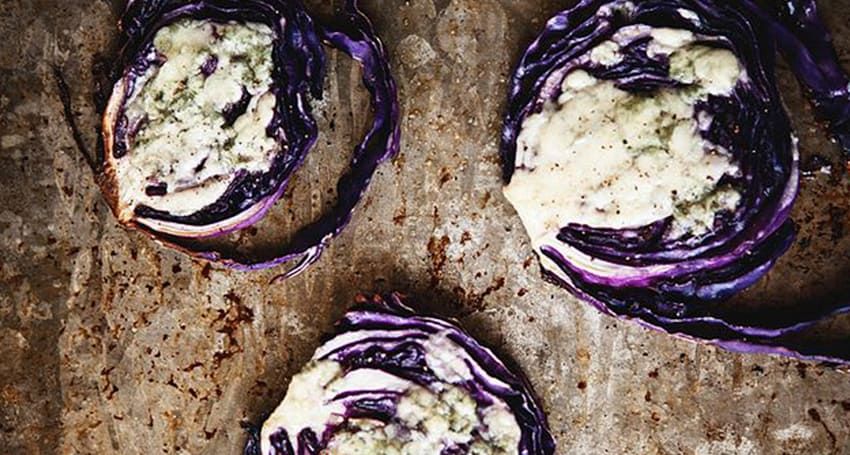 Cabbage… it doesn't exactly spring to mind when thinking of ingredients to include in a delicious meal, right? But for anyone out there looking to shed a few kilos or just be more conscious about their health, cabbage will be your best friend and there are plenty of ways to make it super deeeeeelicious!
Cabbage has recently become a firm staple in my diet, whether it's in the form of a sauerkraut (you can see our recipe for that here), in stir fries or in my smoothies (I'm currently perfecting it in my smoothies so watch this space). I even roast it up for Annabelle and she loves it! Plus it is readily available all year round and is so inexpensive. Cabbage has so many amazing benefits, it's a great idea to add it to your diet. Plus it's super low in calories and is one of the best superfoods out there.
Haven't convinced you yet? Keep reading!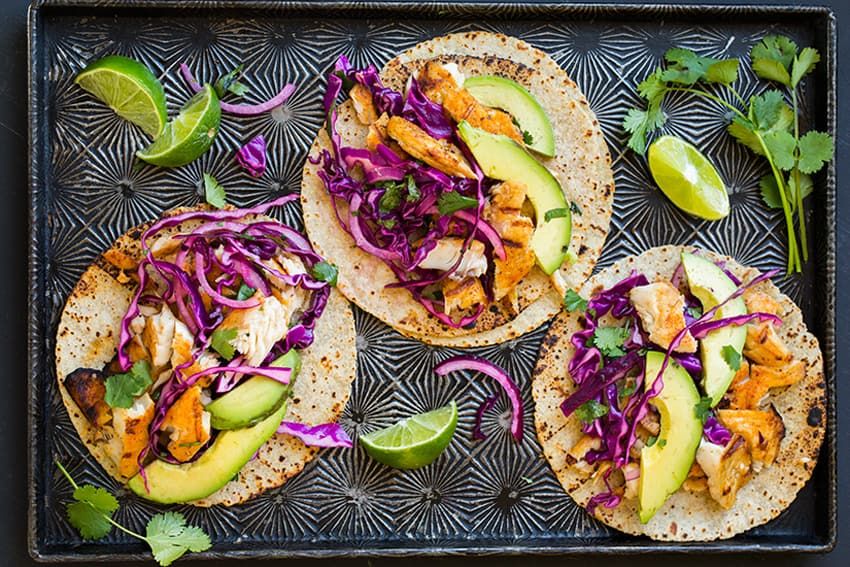 1. It has detoxifying, diuretic properties:
In other words, if you've got a lot of water retention going on, eating mineral and water-rich cabbage on a regular basis helps your body release fluid and extra water weight.
2.  Promotes debloating:
Cabbage possesses anti-inflammatory properties due to its high levels of vitamin C and A.
3.  Supports digestion:
Cabbage is jam-packed with rich levels of fibre. Beyond constipation, cabbage juice also helps with those who suffer from regular heartburn, peptic ulcers, and other digestive tract issues.
If you're not a cabbage fan, here are some recipes that we reckon may just well convert you.
Detox Rainbow Salad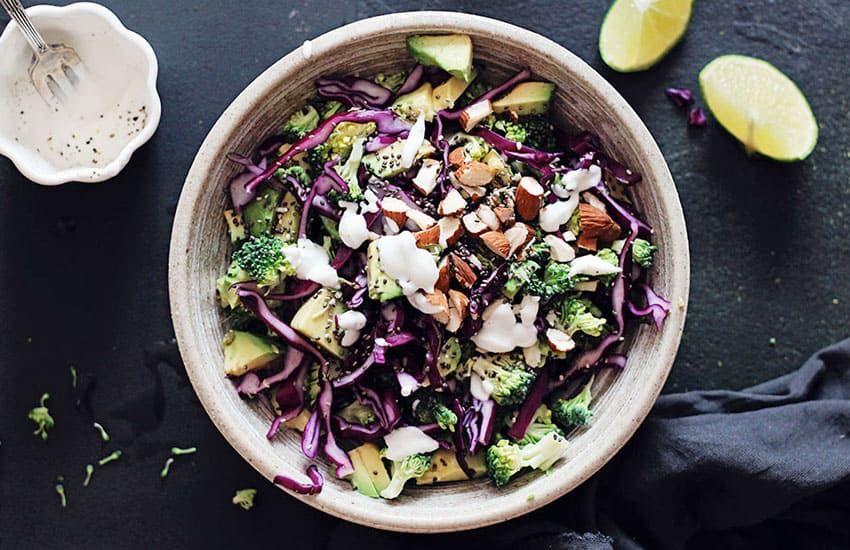 INGREDIENTS
METHOD

1 small broccoli head, cut in small florets
¼ small red cabbage head, finely diced
1 small red onion, finely diced
1 avocado, peeled and cut in cubes

To garnish: Toasted almonds and chia seeds

For the sauce

2 tbsp low fat yoghurt
1 tsp extra virgin olive oil
½ lemon, juice only
½ tsp sea salt
Freshly ground black pepper

Place all the salad ingredients in a large bowl and toss to combine.
Place the sauce ingredients in a blender and pulse to obtain a smooth liquid.
Pour the sauce over the salad and mix to combine.
Distribute evenly onto serving plates, top with toasted almonds and chia seeds and serve.

*Original recipe here
Mushroom Stuffed Cabbage Rolls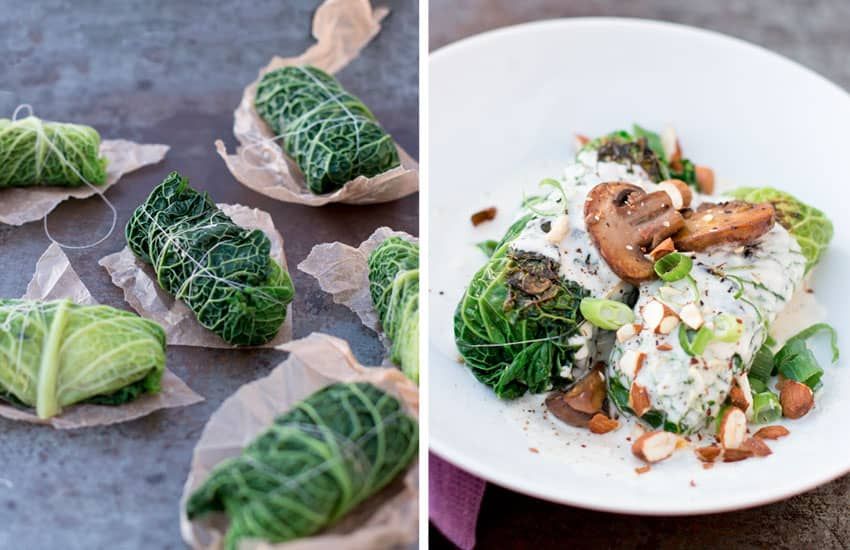 INGREDIENTS
METHOD

1 medium white onion, chopped
1 clove garlic, minced
2 cups cremini (or button) mushrooms, cleaned and chopped
1/2 cup white wine
1/2 tablespoon olive oil
1 tablespoon fresh rosemary and/or thyme
Salt and pepper to taste
1 small head cabbage (8-10 full leaves)

From the head of cabbage, gently pull off 8 to 10 of the large outer leaves. Make sure to keep the leaves fully intact.
Bring a large pot of water to a boil and add the cabbage leaves. Reduce the heat to a simmer and let cook for about 3 to 5 minutes so that the leaves are soft, but not falling apart. Drain, and set aside.
In a saucepan over medium heat, warm the olive oil. Once hot, add the onion and garlic. Sautée until onion begins to soften and become transparent.
Add the chopped mushrooms, salt, and pepper. Cover and cook over medium heat for about 5 minutes, then add the wine and continue to cook (uncovered) until all the liquid has evaporated.
Stir in the rosemary and/or thyme and remove the whole mixture from the heat. Set the pan aside to cool.
When the mixture has cooled, place it in a food processor and mix until as broken down as possible.
Lay the cabbage leaves out on a flat surface. Take about 1 tablespoon of the mushroom mixture and place about 3-5 cms from one edge of each leaf. Fold in the sides, and roll up the leaves with the filling forming a compact stuffed cabbage leaf. Continue with the remainder of the leaves.

Note: You can try making the tomato sauce with this recipe too, or do what we did and add a little yoghurt dressing and some chopped nuts – so delish!

*Original recipe here
Red Cabbage Soup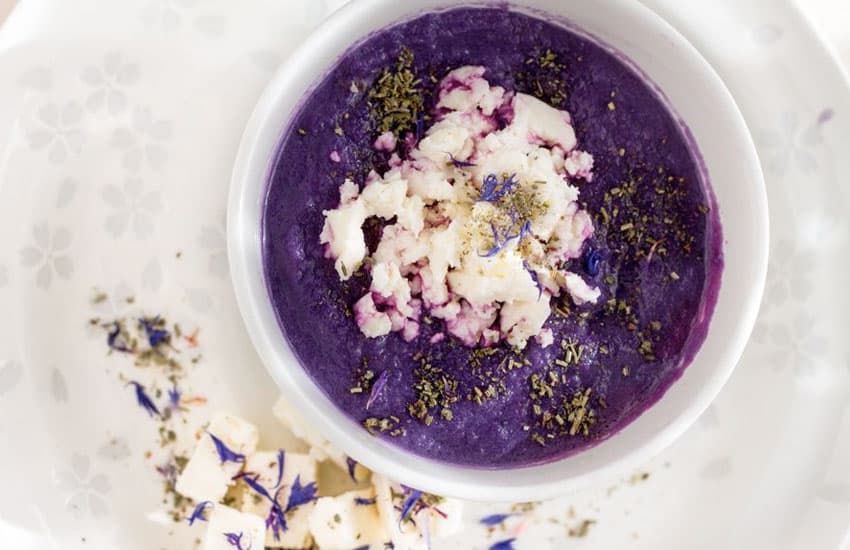 INGREDIENTS
METHOD

500 grams red cabbage, coarsely sliced
2 onions, finely chopped
1 clove garlic, finely chopped
50 grams butter
500ml water
1 soup cube
250ml red wine
1 tablespoon wine vinegar
1/2 teaspoon cumin
A pinch ground nutmeg,
A pinch ground cloves
A pinch ground cinnamon
Salt and pepper
1 tablespoon sugar (or sweetener of your choice)
4 teaspoons sour cream (we substituted this with thick Greek yoghurt)

Chop cabbage in a blender or food processor
Sauté onions and garlic in butter in a soup pot
Add cabbage, simmer briefly
Add 250ml of water together with the crumbled soup cube, bring to a boil.
Reduce flame and cook over low heat for 20 minutes.
Add the rest of the water with wine, vinegar, sugar and spices. Stir.
Cook over low heat, half-covered, about 10 minutes.
Cool the soup slightly, then mix in a blender until smooth and creamy.
Whisk in sour cream just before serving.

Note:  We love this one topped generously with feta cheese.  Give it a try, you won't regret it!

*Original recipe here