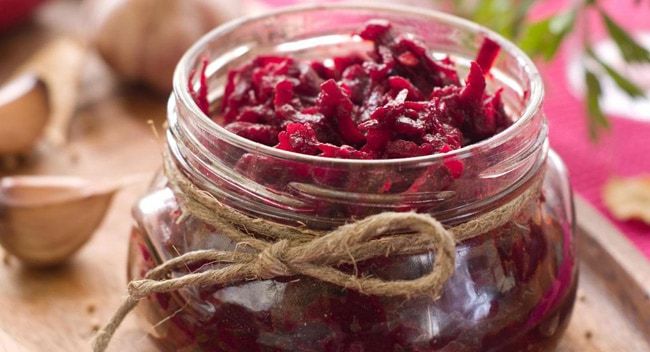 While the term pickled and fermented may sound vaguely distasteful, the results and benefits are anything but that. Which is why fermenting and pickling is suddenly so cool.
So what are the benefits? Basically they make your belly happy.
Fermented and cultured foods promote the growth of healthy bacteria in the gut which results in better digestion, (espeically great for IBS sufferers) and a clearer elimination system, which combined together makes you feel better, lighter, leaner, cleaner. Oh, and you get a flatter tummy.
If you haven't had fermented food before, start slowly so you don't shock your system, then work your way up from there.
There's loads of delicious fermented foods to choose from: kimchi, pickles, kefir and raw sauerkraut are all really tasty and easy to make.
In the swiish office we love quick pickled red onions and sauerkraut.
With their spicy taste and crunchy texture, they add a fresh note to savoury dishes. And at less than 50 calories a cup, why wouldn't you??
Not sure what to eat it with? I'm eating mine with rich roast meats, stuffed into burgers, sprinkled over salads, and even straight from the jar.
Here are two favourite recipes to get you started.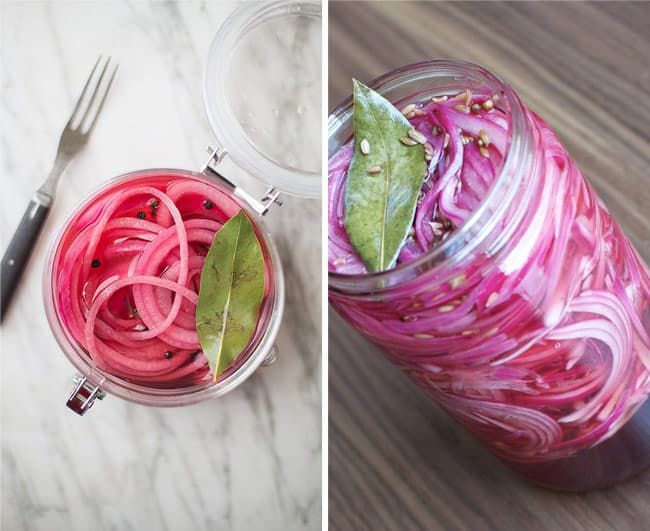 Ingredients
What to do

1 firm red onion
1/2 teaspoon sugar
1/2 teaspoon salt
3/4 cup rice vinegar, white wine vinegar or apple cider vinegar
1 small clove of garlic, halved

♥ swiish tip: Try adding different flavours each time – some of my faves are black peppercorns, thyme and chilli. 
 


Boil 2 or 3 cups of water and place some into a clean jar or container
Peel and thickly slice the onion into 1/4 moons then peel and cut garlic glove in half.
Add the sugar, salt, vinegar and chosen flavourings to the water and stir to dissolve
Place the onions in a sieve and place the sieve in the sink.  Slowly pour the rest of the boiling water over the onions and let them drain.
Add the onions to the clean jar or container and stir gently to evenly distribute the flavorings.
The onions will be ready in about 30 minutes, but are better after a few hours.

♥ swiish tip: Store in the refrigerator, this will keep for several weeks but is best enjoyed within 1-2 weeks.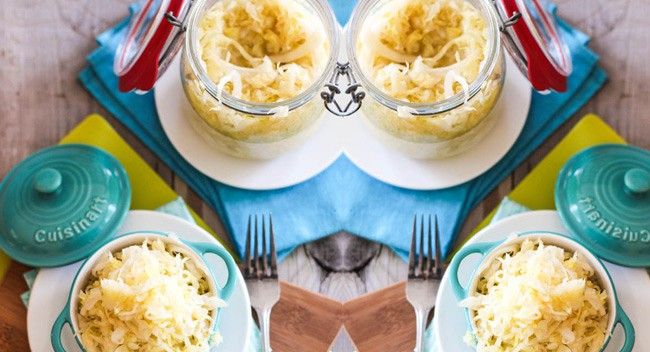 Ingredients
What to do

1 tablespoon olive oil
1 small onion, thinly sliced
2 packages of shredded green cabbage (280 grams) or 1 medium green cabbage, shredded
1 1/4 cups cider vinegar
1/2 cup apple cider
1/2 cup water, to taste (use less water if you like it more tangy)
1 tablespoon kosher salt
1 teaspoon caraway seed (optional)

Heat oil in a pan over medium-high heat and cook the onion, stirring constantly, until it begins to soften and turn translucent.
Place the onion, cabbage, cider, vinegar, water, salt and caraway seeds in a pot and bring to a boil.
Cover, reduce heat, and simmer for approximately 30 to 45 minutes, until the cabbage is tender. Add a little water if it gets too dry.

♥ swiish tip: You can keep this delicious kraut in the fridge for up to 2 weeks.