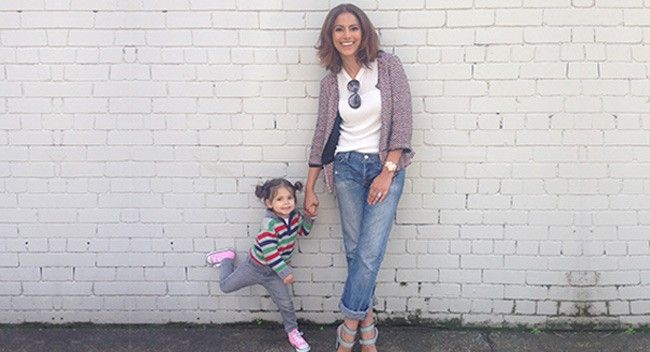 Finding the perfect pair of jeans can be, well, challenging.
It can take countless hours (or years in my case) before you strike that perfect balance between cut, colour and length. I would know, I've been through too many pairs to count… that thought makes me (and my bank account) shudder a little!
To help you achieve that 'hallelujah' moment sooner, here's our crash course to wearing the best denim for your body.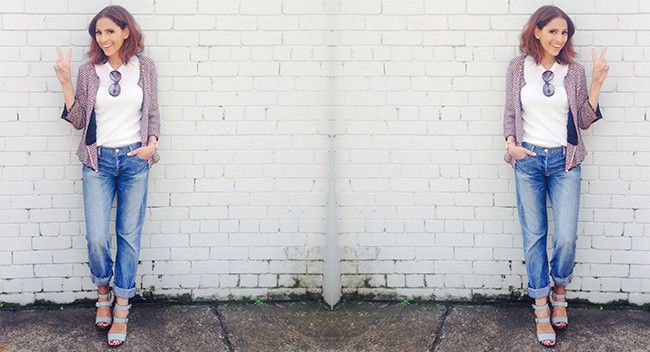 Booty-licious

Steer clear of anything too tight or tapered – a low-rise boot cut or flared jean slims hips and balances booty-full figures. Wear your jeans in dark denim like navy and black, and pair with classic tops for timeless style.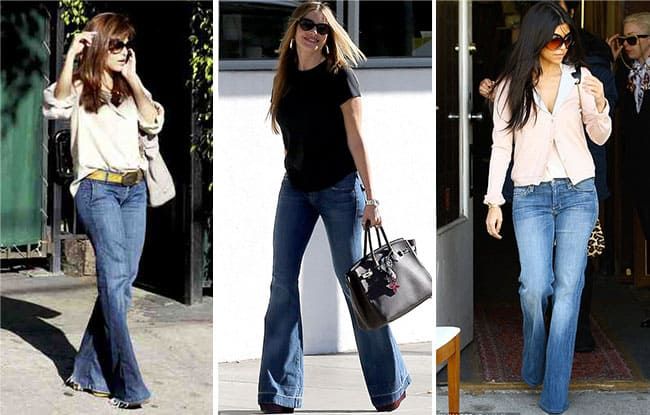 Petite
Stick to slim or skinny jeans to avoid looking swamped in material.
Pair with structured jackets, chunky knits and loose blouses to emphasise your waist and create length at the same time.
Athletic
For girls with a little muscle, shop for jeans with boot cut openings, flares or the trusty straight leg, to enhance curves and soften the appearance of muscular calves.
Match your jeans with shirts, simple singlets and cute vests to show off your toned physique.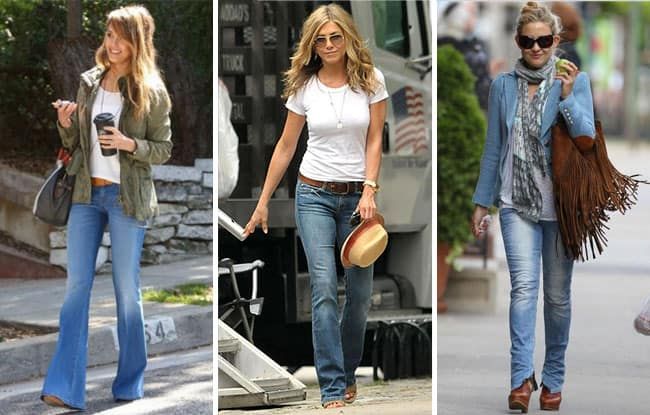 Boyfriend
Boyfriend jeans are so trendy right now, and their baggy fit suitts every type of body because they don't highlight any particular feature plus they are soooo comfy!!
Balance them with feminine, tailored pieces, knits, basic tees and you have casual chic in the bag. I love pairing mine with simple blouses in neutral tones and of course stilettos.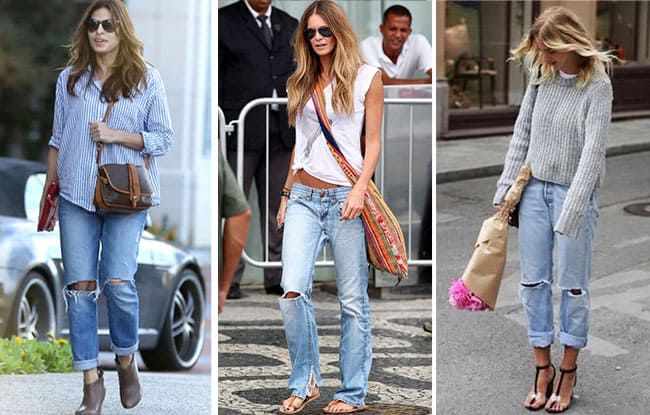 Bright
Coloured denim is also reigning supreme, but be wary – bright and pastel colours can make your lower half look bigger.
Match with statement accesories, a little bit of a heel and and a neutral top to balance out the brightness and keep your look streamlined.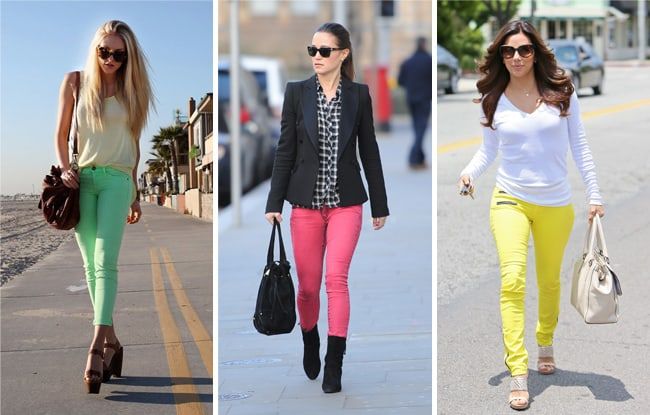 Prints
I am seriously loving printed jeans, seen on the likes of style icons Olivia Palermo, Jessica Alba and Miranda Kerr.
From animal prints to florals and polka dots, pretty pattered jeans will spice up any outfit, just pick up a pair in your desired cut and you are good to go.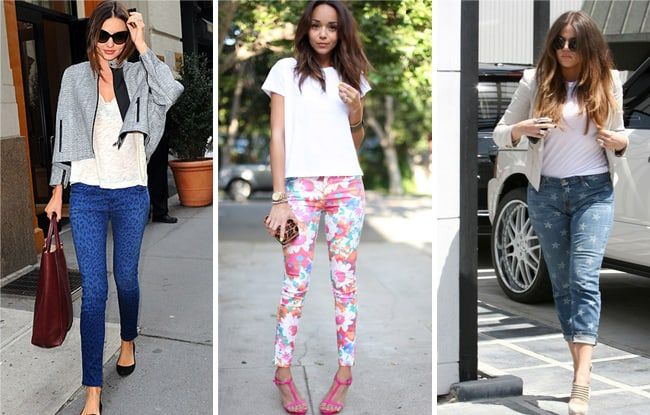 Shop the best denim edits here!
 

Petite Ripped Jeans – TOPSHOP, $75.00

NYDJ Straight Leg – David Jones, $199.00
 
Tiffany Denim Jean – French Connection, $99.95
 
High Waist Skinny Jeans – Lee, $123.83
Levi's Bootcut Jean – Surfstitch, $119.95
Nautica Bootcut Jeans – David Jones, $119.95
Ripped Ex Boyfriend Jeans – Material World, $69.95
Bleached Boyfirend Jean  – Seed, $89.95
Skinny Fit Pink Jeans – Boohoo, $40
Moto Mint Jeans – TOPSHOP, $64.71
POL Snake Jeans – The Grand Social, $121.40
 
RES Denim Skinny – David Jones, $59.95
Check out our swiish gallery for more jean inspiration.