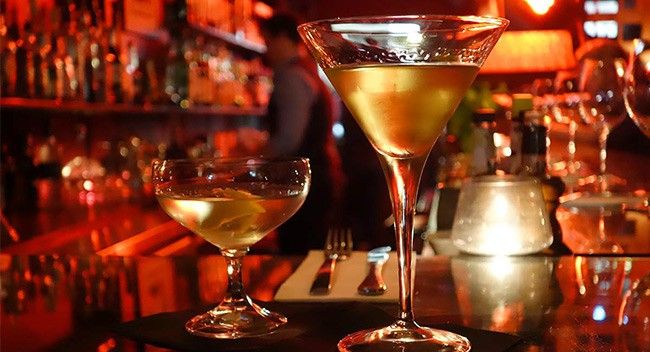 So recently I decided it was time the swiish HQ team and I, had a little night out on the town! After all, hard work is nothing without a bit of fun here and there. I was debating over where to go in Sydney when I stumbled across this gorgeous small bar and restaurant perfect for a team dinner (read: night full of raucous laughter!). The Owl House, located on Crown Street in Darlinghurst, offers a wickedly perfect combination: the very best in local, fresh and seasonal produce … plus mouthwateringly inventive cocktails to match.
Tucked away up a tiny staircase and opening up to a cosy dining and seating balcony, it was the perfect place for our swiish team dinner. Now we've all heard of food and wine matching, but The Owl House has reinvented the culinary wheel and as I mentioned, is serving up an imaginative menu expertly paired to some seriously yummy cocktail creations. Treated to an absolute feast, I'm not gonna lie, the team guzzled every last sip of our drinks and would have been licking the plates clean but we remembered where our manners were and managed to refrain… just! Thanks to the team at The Owlhouse … we'll be back soon…. and for anyone looking for a great night out, well we can't recommend this place enough!
And if like us you are so obsessed with all the delicious food and cocktail creations, you can even partake in a 'Bond, James Bond. Shaken? Not stirred. Cocktail Course'. Guided by owner and two-time Australian bartender of the year, Amir, you'll have the opportunity to get behind the bar and whip up 5 classic cocktails yourself. We can't wait to try it out! 
To make a booking or find out more visit The Owl House online here.