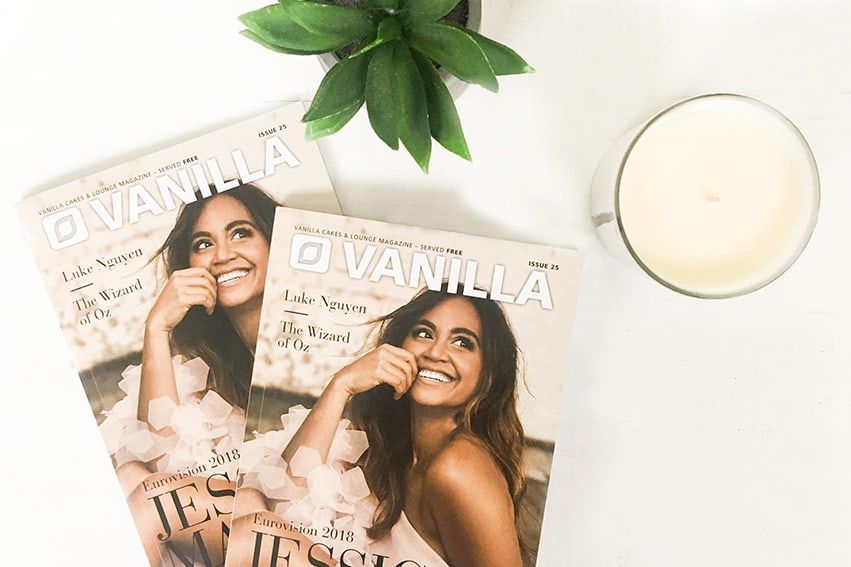 Want to know a fun fact about us? Besides the fact that we're insanely good singers (in the shower that is hahaha), we are total magazine junkies! 
Yep, although we work in digital media and immerse ourselves in the online world everyday, we don't think there's anything better than diving into the freshly printed pages of a glossy magazine. To us, it's the ultimate form of relaxation. We know we're relaxed and stress-free when our noses are buried deep inside 100 pages of interesting stories.
One such magazine that ticks all the boxes for us is Vanilla Magazine, a magazine that is home to the very best lifestyle stories across the country.
From interviewing the best chefs, actors, performers, singers and business people in Australia to featuring recipes that everyone will love, each quarterly issue gives us a dose of everything we love in a mag. 
Theatre reviews

Interviews with Australia's best performers

Behind the scenes of our favourite TV shows (My Kitchen Rules, we're looking at you)

Features on our favourite chefs

Local events around the country

Interviews with our favourite fitness influencers

Articles about parenting

Delicious and healthy recipes that make our mouths water

Beauty regimes that actually work

Major home and garden inspo

Travel tips that make us want to update our bucket list
The best part about Vanilla Magazine is that you can read it for free online here! Hard copies are also available, which is how we read it.
And in this month's issue featuring the gorgeous Jess Mauboy on the cover, you may just spot a very special SWIISH / Vanilla Mag collaboration inside! We'll have more on that next week right here on the blog. Plus we'll be doing more with Vanilla Mag in the coming months, including sharing some of our favourite recipes, so stay tuned!