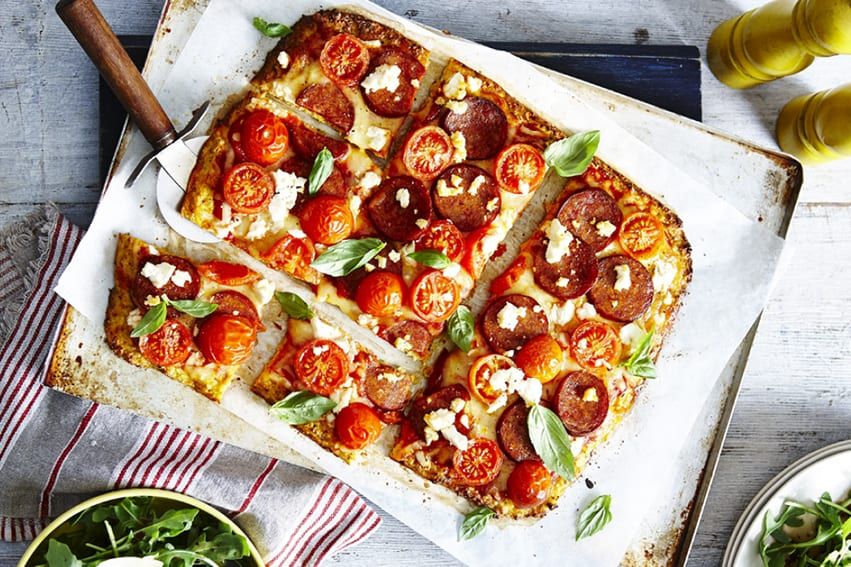 We don't need to tell you how much we love pizza (or pasta, for that matter). We swear we were Italian in a former life because we can never get enough. It's our favourite cuisine! 
Unfortunately though, traditionally, pizza and pasta haven't been the best foods to nourish our bodies with. That is, until recently when the world went crazy over cauliflower crust pizza. As it turns out, this humble and unassuming vegetable can create a pizza crust like no other. Not only is it delicious but it's good for you as well! 
When we wrote our cookbook, The Good Life, a few years ago, we knew we had to include a recipe from our Italian heritage (hahaha) but because we live by the 80/20 rule, we wanted it to be a recipe that nourishes our bodies and not something that we would eat on special occasions. Hello Cauliflower Crust Pizza! You can also use any topping you like.
Here's our favourite recipe and if you do make it, make sure you tag us on Instagram!