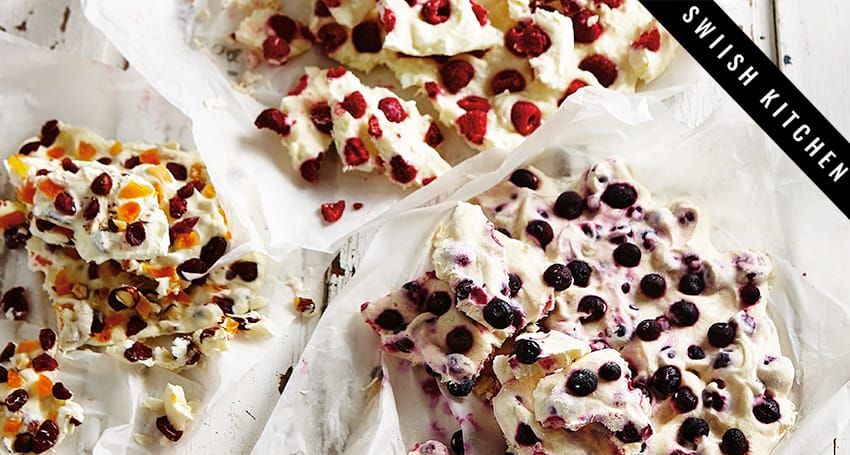 There's nothing better than a dessert-style snack that doesn't cause a calorie overload.  You know, those little sweet treats that taste naughty but are actually packed full of goodness.  This is what our fro-yo bark is all about!   
If you've never had fro-yo bark, it's basically chocolate bark's healthier, creamier cousin.  Smooth, sweet and delicious, it's one of those melt-in-your mouth type of treats that you can't help but love.  
The best part though?  It's actually good for you!  Yep – made from Greek yoghurt, rice malt syrup and an assortment of delicious (and nutritious) toppings, it's the perfect power snack on the go.  It also doubles as a delicious,  guilt-free dessert.  
We've found that this recipe is also a huge hit with kids – they love it.  Especially when they get to help you with the toppings.  After all, who can say no to their own creation?  
Below, we've given you four of our favourite fro-yo bark recipes to try.  Give them a go and let us know what you think!    
Oh and if you like this, you'll find heeeeeaps more lean, healthy, delicious, quick and easy recipes in our cookbook, THE GOOD LIFE, which you can pick up now from our online store right here.