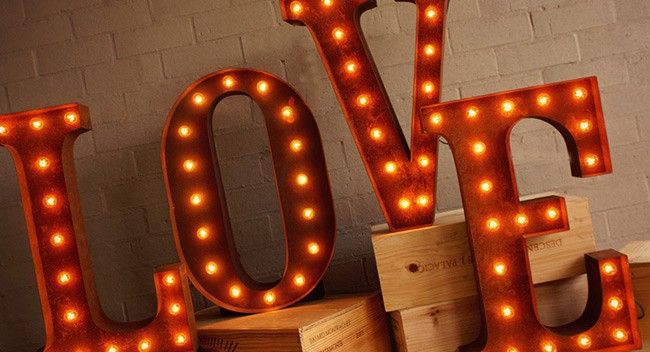 So it's almost Valentine's Day (I know! It feels like Christmas was just yesterday…) and if you're racking your brain for what to get your loved one, I've put together a few ideas. It's also totally ok if you just want to buy these for yourself. I would.
For him…
Martini glasses

Channel some Mad Men style for your mister with these classic martini glasses. Love. $38, find them here.

Gentleman's ice-tray

I love this as a quirky gift for him. $18.25, find it here.

Aesop Soap 

This Aesop soap is perfect for the guy who hates too many products in the shower plus it smells divine! $27.50, get yours here.
For her (aka you…. who says you can't treat yourself on Valentine's Day!?)
Perfume 

Every girl loves receiving perfume on Valentine's Day (correction – every girl loves receiving perfume on any day). Tom Ford's Black Orchid is my all time favourite. $191.50, find it here.

Heart-shaped clutch 

So cute. A definite winner. $40, find it here.

Lovebirds collection 

Get her a beautiful limited edition Lovebirds set from Napoleon Perdis and you'll most definitely be in the good books. $49, find it here.
For the book lover…
Classic romance 

A classic romance novel for Valentine's Day? Why yes, that sounds just perfect. Our pick? Pride and Prejudice. Austen knows her stuff. $7.95 – get your perfect romance from here.

Bookends

Help your beloved keep their books stored safely with these cute bookends. $89.95, find them here.

Book laptop case

How cool is this? The laptop case that looks like a book cover. $104.99, find it here.
For the music lover…
Headphones

Anyone who is serious about their music will be lusting after a pair of these Beats by Dr Dre headphones. Worth the investment. From $213, find them here.

iTunes album

Nothing beats a mix tape. But since it's not 1980 anymore, download and make a playlist designed especially for your Valentine. Find their fave album here.

Record coasters  

Let their love of music always be on show with these quirky coasters. $19.95, get yours here.
For the tech lover…
Dual adapter car charger

End the squabbles over who gets to charge their phone in the car for good with this nifty device! A definite must for smart phone couples. $24.99, find it here.

iPad hover stand 

Perfect for the super-tech out there who require two computer screens at once. I personally think it'd make a great stand for my iPad when I'm reading a recipe in the kitchen. $125, find it here.

Belkin WeMo switch

Wifi operated light switches!?! Yep. This is for the person who just cant get enough tech in their life. $67, get it here.