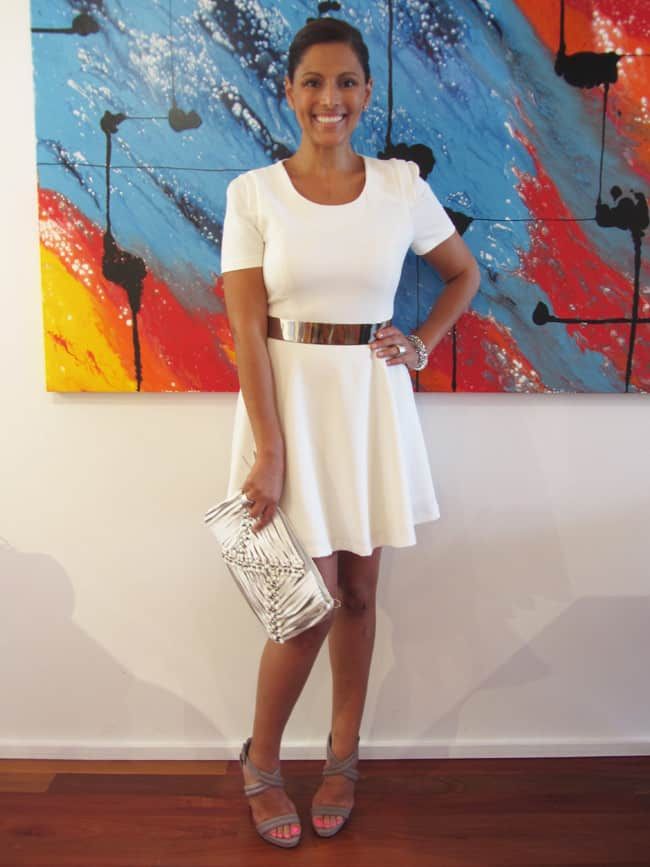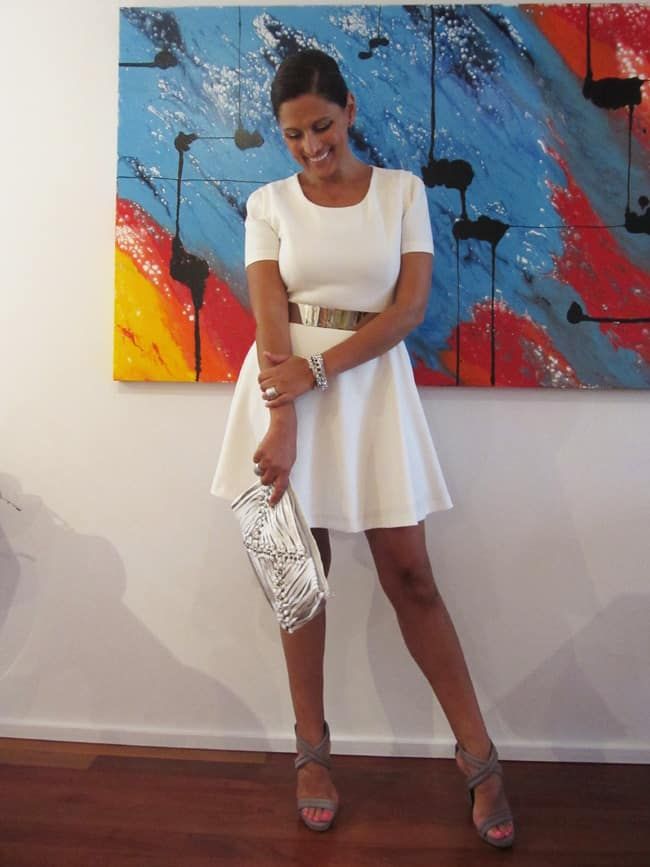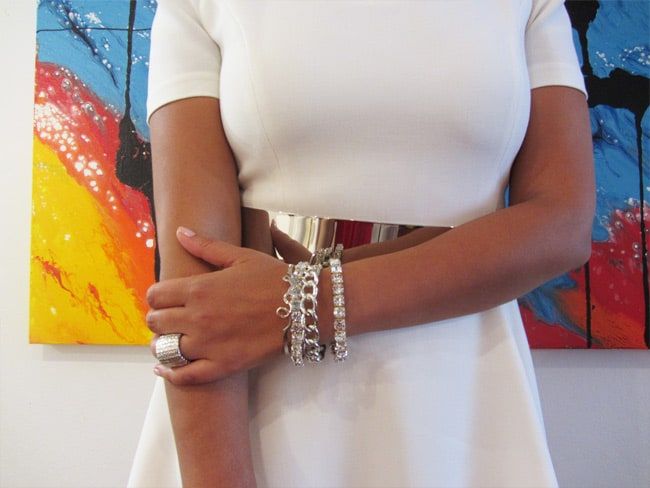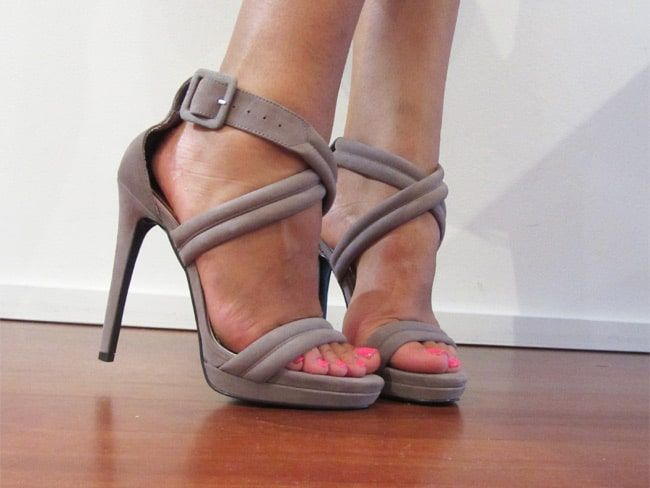 ---
Dress: Forever 21    Belt: Bardot   Ring: Diva
Clutch: Topshop   Bracelets: Forever 21  Shoes: Kookai
---
Lately I have been singing the praises of the LWD. A Little White Dress is chic, and oh-so-easy to style. It can be dressed down for day, or dressed up for evening.
I wore this dress to an event recently, styling it with a metallic silver belt and simple accessories.
The dress was an absolute bargain, from Forever 21. How much did it cost? Only $23.80 – can you believe it? That's why I love Forever 21. You can pick up on-trend clothing at cheaper than cheap prices.
The belt is from Bardot, and set me back $60. You know I love sparkly, shiny stuff. This one has a metallic finish, and will work well with colourblocked ensembles as well.
My clutch is also white, I love the slashes in the leather; they toughen up what is an otherwise pretty look. It cost me $70 from Topshop.
As for my jewellery, that was a bargain too – my bracelets were $5 each from Forever 21 and my ring was $3 from Diva. I picked up the ring in the Xmas sales a few years ago and I still wear it all the time. What a winner!
You've seen these grey shoes before – they were from Kookai last summer and cost $160. They are so versatile, working well with denim, darks and brights.
So, if you haven't pulled your whites on yet, you should give it a try, you'll be addicted to all white everything before you know it!