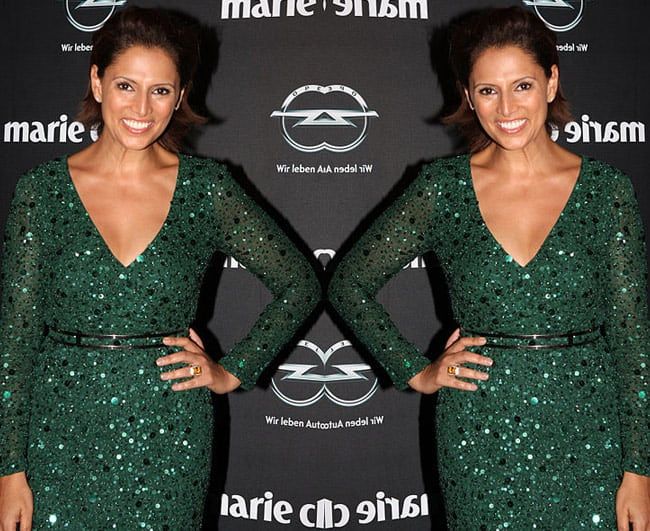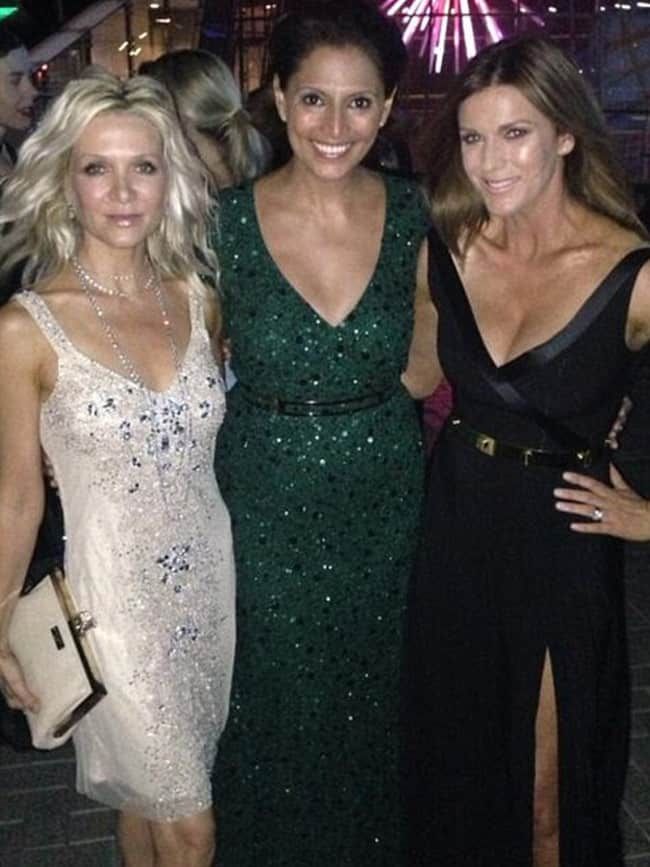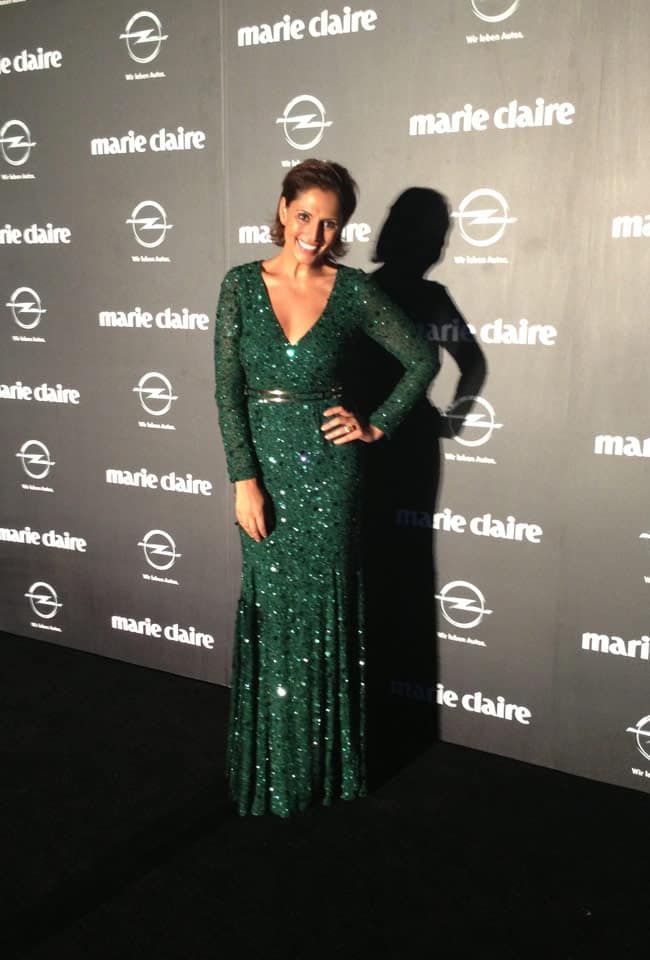 ---
Dress: Rachel Gilbert, courtesy of Dressed Up.
---
Last week I attended the Prix De Marie Claire Awards at The Star in Sydney, hosted by the absolutely gorgeous human dynamo, editor of Marie Claire, Jackie Frank. I have known Jackie for many years now and a more energetic person you cannot meet. I've been to meetings with Jackie while she's on the treadmill, and let me tell you unlike mere mortals the pace of the treadmill doesn't affect the speed of her brain or the talking. I love Jackie and I find her energy infectious.
I always look forward to the PDMC awards – it's this fab, fun evening, which celebrates the best in beauty and fashion.
It was a black tie affair, so I knew I wanted to wear something reeeeally special. As you've seen before many times, I am a little obsessed with emerald green. I've worn it on holidays, to the office, we've even done a swiish fashion masterclass on it. I actually think it's gone beyond an obsession now – it's a full-blown addiction. So you can imagine my reaction when emerald green met my other love – sequins.
The dress I wore is a stunning, luxe creation, called the Athena Gown, from the über-talented Rachel Gilbert. I can honestly say that I did not want to take it off at the end of the night, I loved it that much. I kept my styling very simple – just slicked back hair, metal gold belt and black stilettos.
The dress came to me courtesy of Dressed Up. I'll let you in on a secret – this site is fab. I swear by it and I've been telling all my girlfriends.
What is it? Well, essentially, you can hire a range of designer clothing for dressier occasions like parties, the races, weddings or balls. With fab designers like Rachel Gilbert, Camilla and Marc, Wayne Cooper, Jayson Brunsdon, and Nicola Finetti to name a few, the only problem you'll have is deciding which of the gorgeous frocks you will choose.
You then click to 'borrow' the garment, it's shipped to you and you rent it on a weekly basis. Plus – return shipping is free. We love that! So, if you know you have a special occasion coming up, you can book in to borrow your dress in advance, saving you the stress of wandering around the shops trying to find that showstopper.
The best part is that you aren't parting with huge dollars on a dress you may only wear once a year. This way you rent the dress, get maximum mileage and still have more than enough left over to do the same again and again.
I honestly think this is a much smarter option for those one off occasions. You get to look a million bucks for a few hundred.
I've got a wedding later this month and I already have my eye on a sparkly little something. No surprises there!
Make sure you check out Dressed Up – www.dressedup.com.au