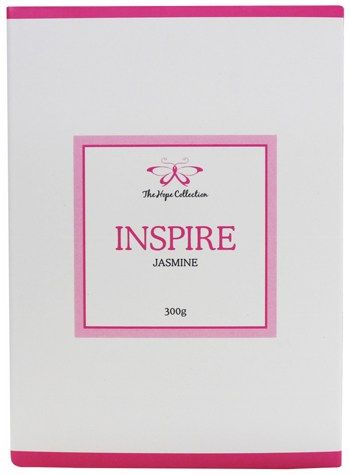 These candles are both gorgeous & really important – 100% of sales go to the incredible cancer charity, Pink Hope.
Pink Hope was started by the amazing Krystal Barter in 2009. Honestly, a nicer person than Krystal you could not meet. The work of Pink Hope is so important – it is a community designed to inspire and educate women to be proactive with their breast and ovarian health.  The importance of being informed and active when it comes to cancer cannot be underestimated. Krystal knows this as well as I do; she herself having gone through a preventative double mastectomy a few years ago.
These beautiful candles, appropriately called 'Inspire', 'Courage' and 'Hope' are dotted all around my home to remind me of the importance of both those feelings, as well as of continual checks and education for women.
Pink Hope candles are $14.95 each, and are available from pinkhope.org.au