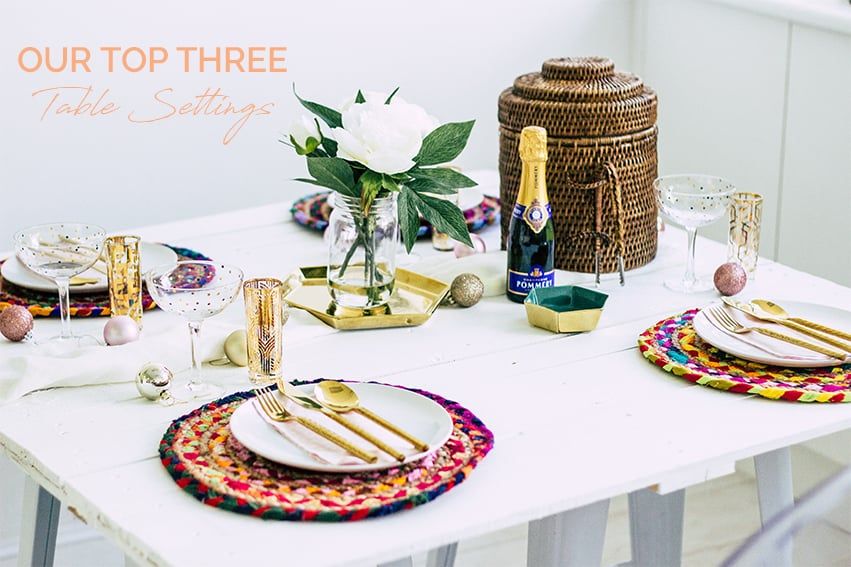 One of the best things about Christmas and entertaining is the table setting! Some people might think we're crazy but one of our favourite things to do is to set the table. We obviously love the finished product of seeing our table setting come to life but what we really love is the process before it – from creating the theme to finding inspiration on Pinterest to styling the area – it's something that makes us very, very happy!
One of our biggest tips when entertaining (at any time during the year) is to set the table at least one day prior to the event. Sounds a bit over the top but when you have guests arriving, food to cook, drinks to pour and kids to entertain, the last thing you want to be doing on the day of hosting is setting a table.
This year, our planning for our Christmas Day table setting started in mid November because that's when it was confirmed how many people we would be hosting and when the Christmas décor hits the shops!
We played around with quite a number of ideas but finally decided on our top three! Now we just need your help to pick what one we should go with on the big day.
Without further ado, here are our top three table settings for Christmas. Let us know in the comments below which one you think we should go with!

We're obsessed with the natural tones of this table setting combined with the crisp white and greenery from the foliage.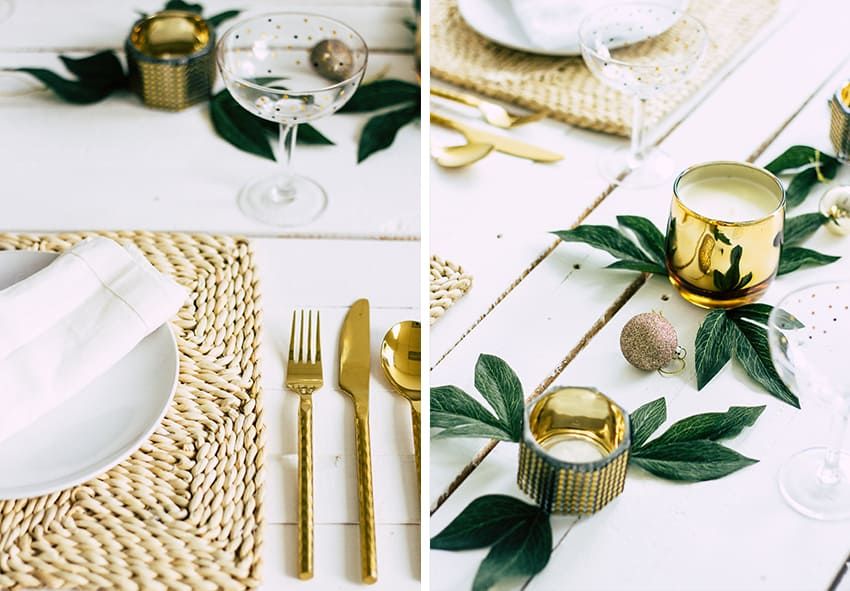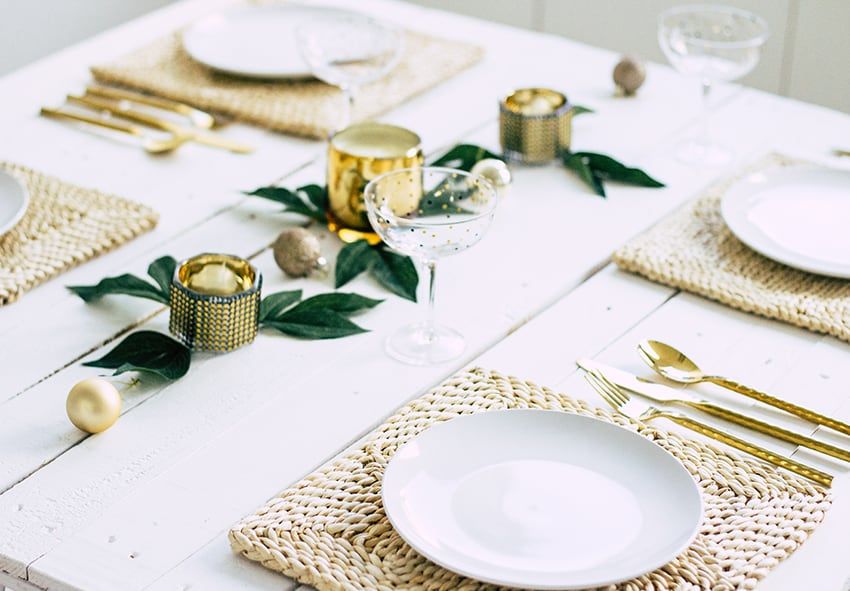 Sometimes a touch of luxe silver is the only way to go! We love pairing all this shimmer and sparkle with navy, white and natural to create balance.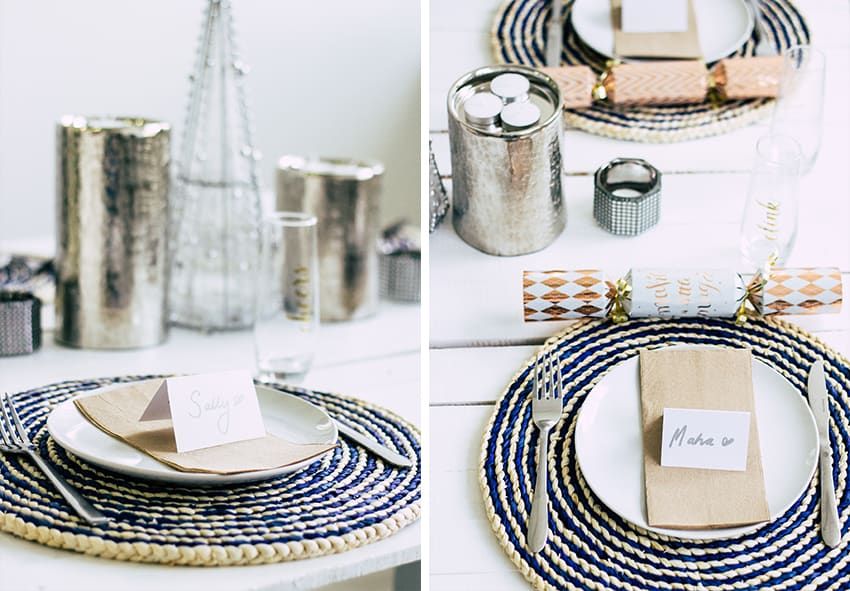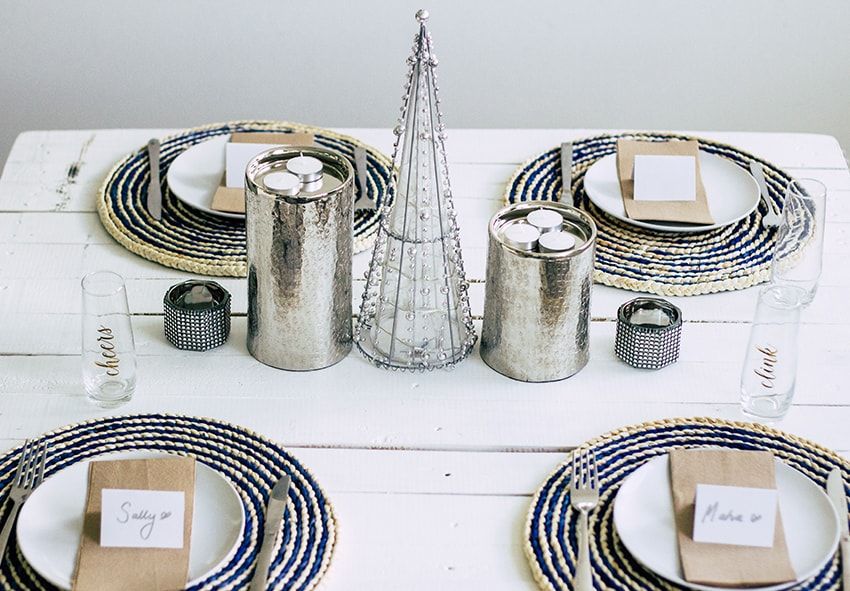 This is a definite crowd pleaser amongst the little ones in our lives because of all the colour. We can't help but be drawn to all the fun and bright hues.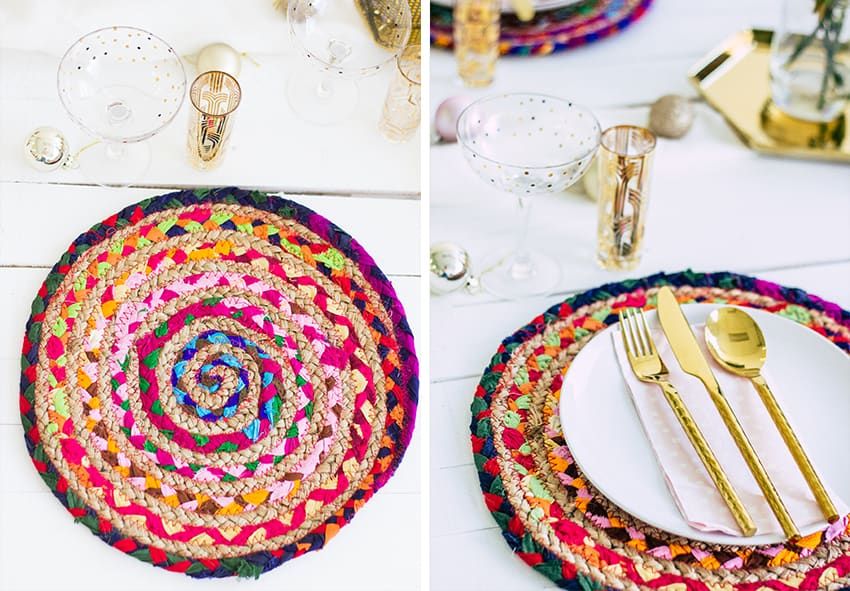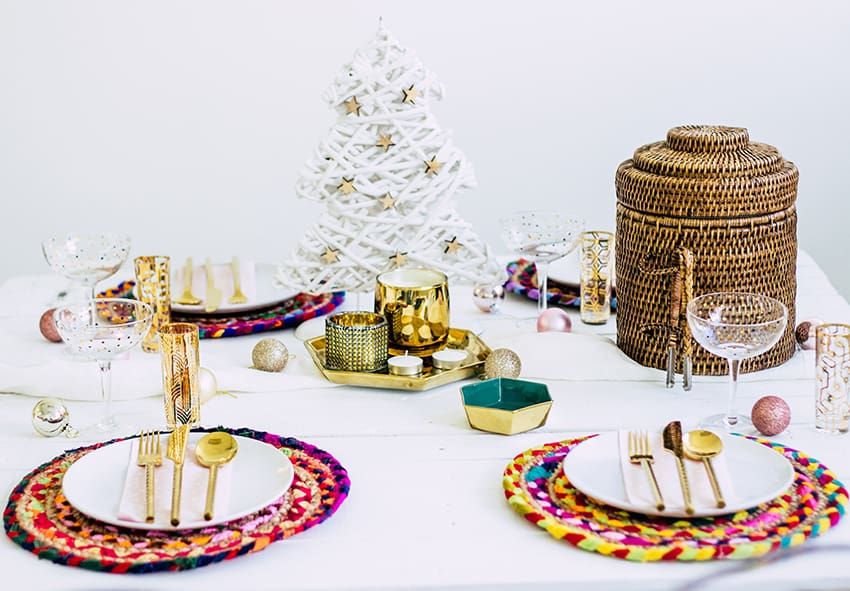 If you love any of the settings above, you can shop the looks here
See below for all the photos we used as inspiration to create our favourite Christmas table settings!