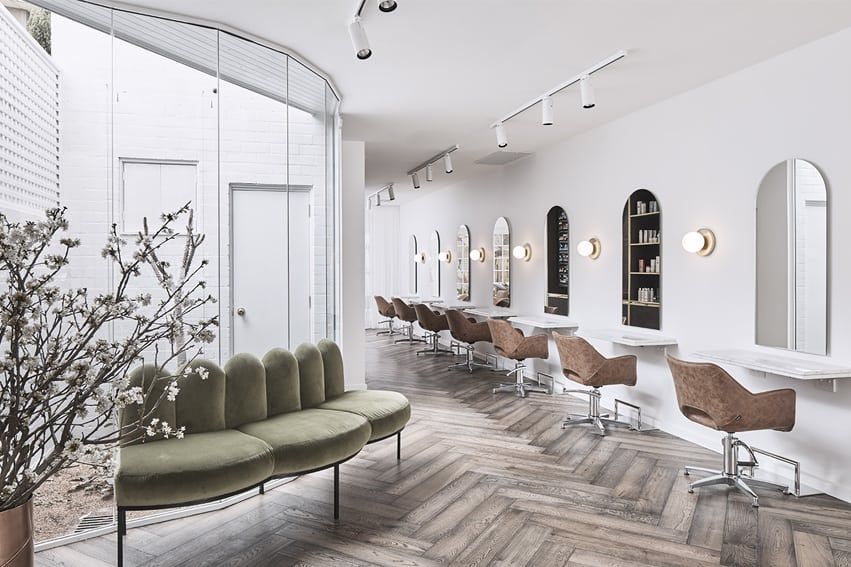 Belinda Jeffrey aka 'The Blonde Whisperer' is a lot of things – she's an entrepreneur, a business owner, a mentor, an ambassador… but when it comes to innovative hair colouring – this superstar stylist is in a league of her own. It's no wonder celebrities like Megan Gale, Miranda Kerr, Baz Luhrmann, Russell Crowe and Erica Packer all rely on her for their colour and style.  
Belinda is renowned for her work in film, TV, advertising and fashion and her attention to detail has earned her a reputation as one of Australia's most highly sought after colourists. It's also the reason we've been going to see her for well over 12 years now at her Double Bay salon, La Boutique. The fact that she is one of the nicest, funniest, most down to earth people on the planet is just an added bonus!
While it took years of hard work and experience to get where she is today, part of her success can be attributed to passion.  "I absolutely love working with clients and being in the salon. For me there is no better feeling than creating a look for a client and having them walk out the door looking and feeling amazing." says Belinda.
La Boutique recently underwent a makeover and the design and interiors are second to none. We certainly don't feel like we're in a hair salon, that's for sure! It's like we've instantly stepped into our Pinterest board for our dream home haha! With stunning parquetry floors, lush green velvet sofas and endless amounts of light, the space is reminiscent of the perfect Parisian apartment.
If you're in Sydney and are looking for a new hair colourist or stylist, Belinda and the team at La Boutique will certainly look after you – and then some! There's a reason we only get our hair done by the team at La Boutique and it's because the whole experience from the minute we walk in the door is absolutely flawless.
Give Stacey, their gorgeous salon manager a call on 02 9362 4711 to book an appointment or head to their website here.