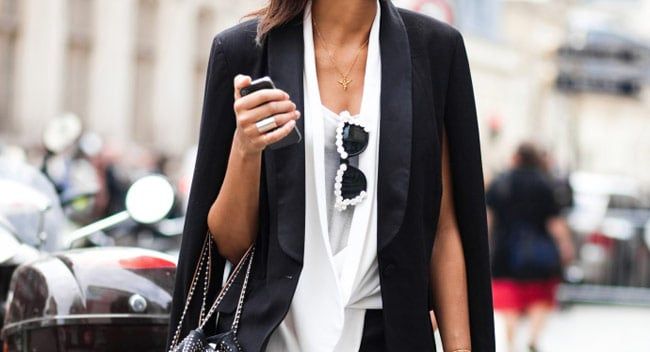 There is something so empowering about a woman dressed in a tuxedo. It screams power, strength and sexiness. The luxe tux has made its comeback and I couldn't be more excited.
If you're looking for something a little different, then follow the example of celebs like Rihanna, Gwyneth Paltrow, Beyoncé and Olivia Palermo, who have all been spotted sporting a tux.
We love that when you add a few feminine touches to this traditional style you get an outfit that it is bold, inspiring and bang on trend. There are so many different silhouettes and ways to wear it that you are bound to find a look you love.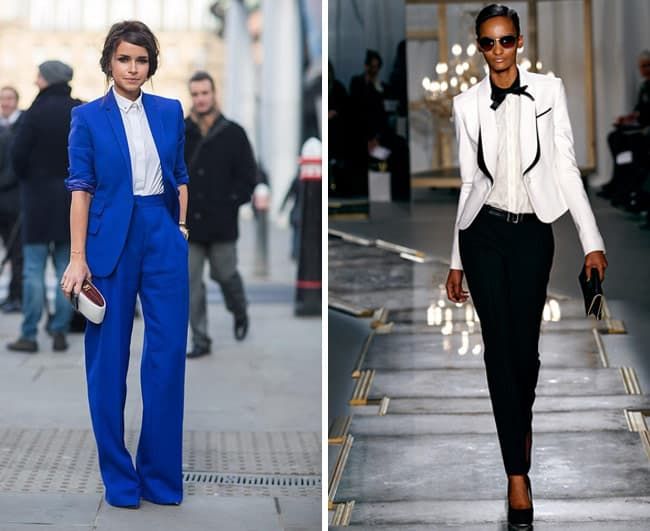 Cropped and full-length skinny tuxedo pants are hotter than hot right now and are perfectly paired with a blazer to give you a complete suit. If you want to add a little more personality to your look, switch up tailored pants for fitted leather leggings.
If you want to try this style out during the warmer months then shorts are the perfect bottoms. Look for a tailored pair of shorts along with a fitted blazer to still have you rocking this style whilst dressing appropriately for warmer weather.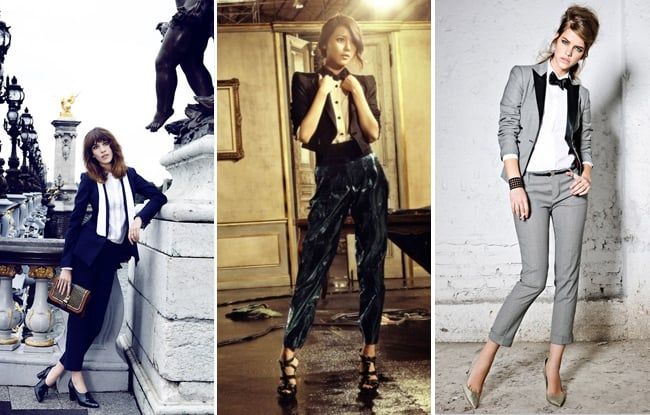 We all know that monochrome is huge at the moment so a suit in either colour dressed with contrasting accessories will have you looking like you walked out of the fashion pages of Vogue.
Accessorise with big bright things! Bags and shoes are great way to add a pop of colour – neon is best.
Shop the look at Portmans, David Lawrence, Zara and Marcs.
Check out our gallery for a little more inspiration: