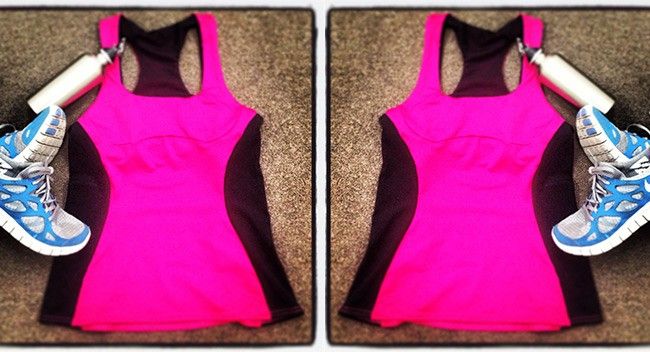 It's stating the obvious when I say I  L O V E anything fashion related, and anything fitness related so you can imagine how I excited I got when I found out that I can design my own exercise gear.
Yep, you'd better believe it! You can now make tops to suit your shape, your exercise style and have them made in any colour, style, shape and size you want and all from the comfort of your bed…uh I mean from the comfort of your yoga mat… thanks to this fab site I've discovered, Mylo Dee Bespoke Activewear. 
My body has already changed so much this year as I aim to get back to my pre-cancer health. I've been on a big health kick this year, which you can read about here. I have made a conscious effort to get fit and healthy, so this combined with eating clean and lean, daily green smoothies and quitting sugar means that some of my workout clothes are now loose and baggy. I know the stores are full of new season activewear but to be honest the chance to design my own sounded like too much fun to pass up.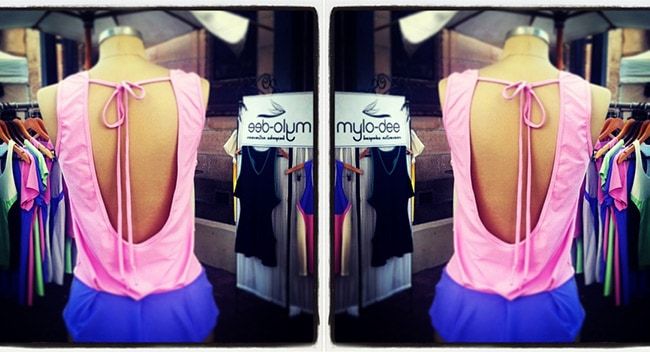 Yes – unleash your inner fashion designer with Mylo Dee Design Your Own Active Wear. You can pick from a range of beautiful designs and alter them to your personal preference. Don't like basic black workout gear? Then mix it up and make yours as colourful as you'd like! Want mesh panels for breathability on the side and back of your tops? Too easy. Want a flattering shape to hide that mufifin top you're working to get rid of? Consider it hidden – and stylishly too! 
And better yet the site is so simple to navigate, making the whole process quick and easy. It took me under 10 minutes to design my racer-back singlet.
Here's a quick look at how it works…. if this is what a real designer does I'm giving up my day job and doing this for a living!
1. Choose your garment.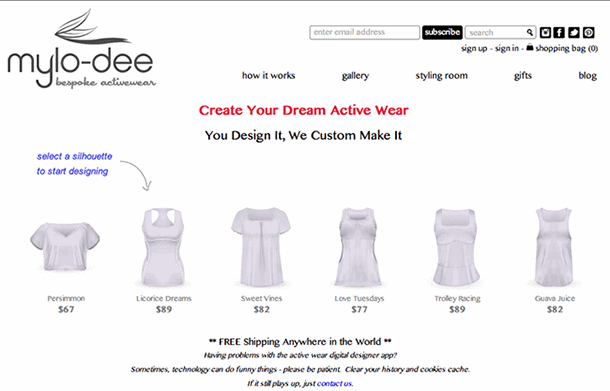 2. Choose the colours and materials you want used.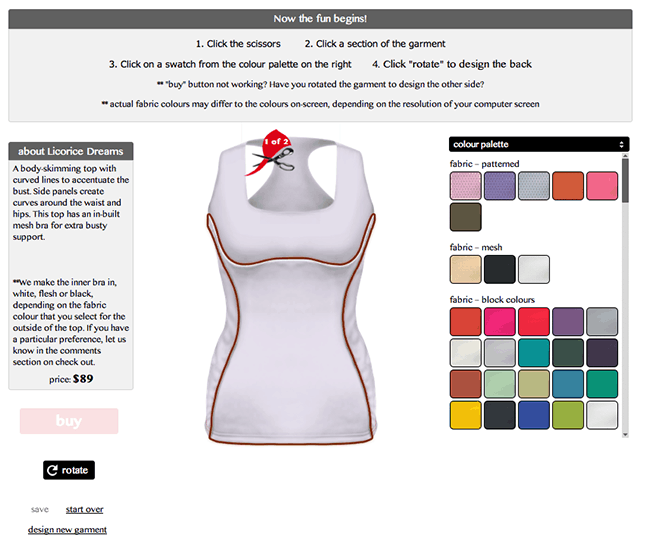 3. Choose your size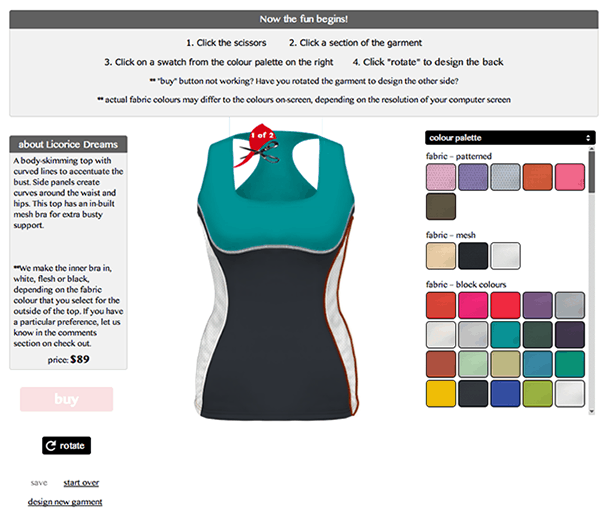 4. Finalise your order and pay for it.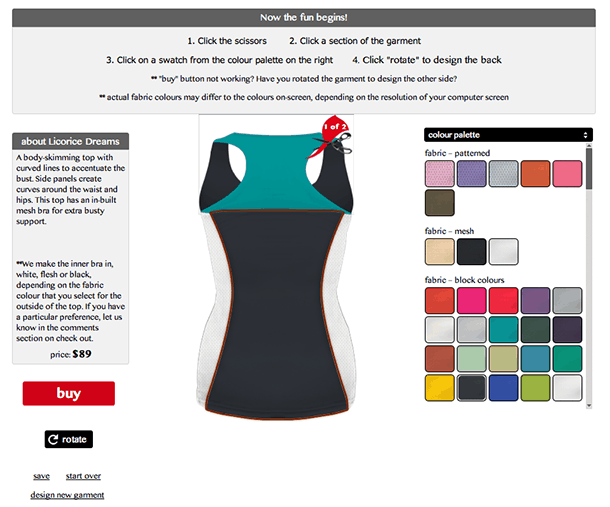 5. Wait for your garment to arrive and then you can work out in style.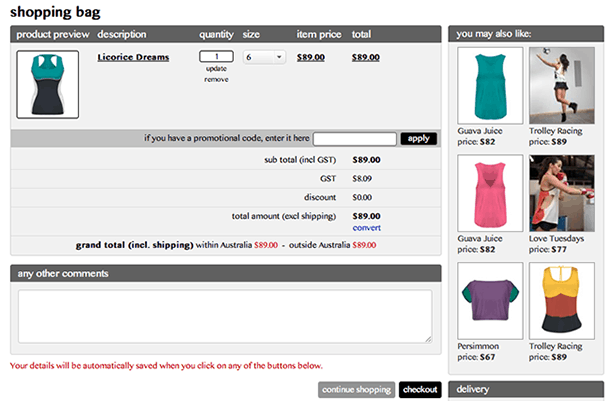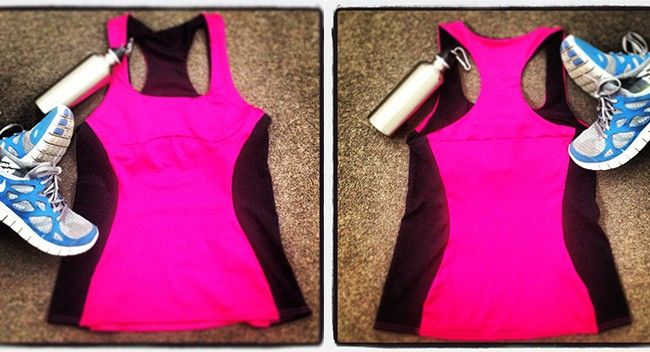 Click here to get started on designing your own workout gear!