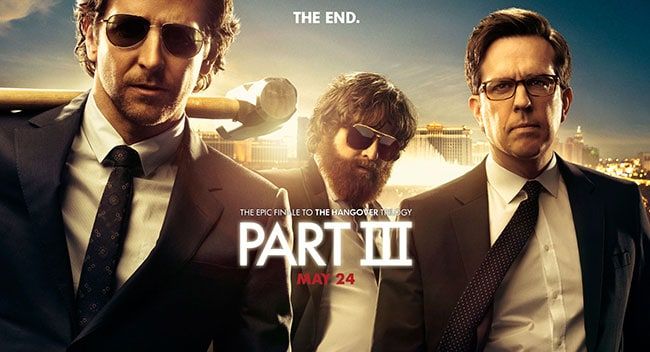 Honestly, just seeing the Wolf Pack back together in a trailer for the film had me stitches. What is it about those guys that is just soooo funny?
When I heard that there would be a third Hangover installment, I couldn't have been more excited. The first two movies never failed to make me cringe and laugh at the same time. The latest film is no exception.
The Hangover Part III is packed with those hysterical moments that made the other movies so popular. But this time, there are no awkward memories to trace back, rather there's a sticky situation that pushes the boys to reunite with hilarious prison escapee Chow.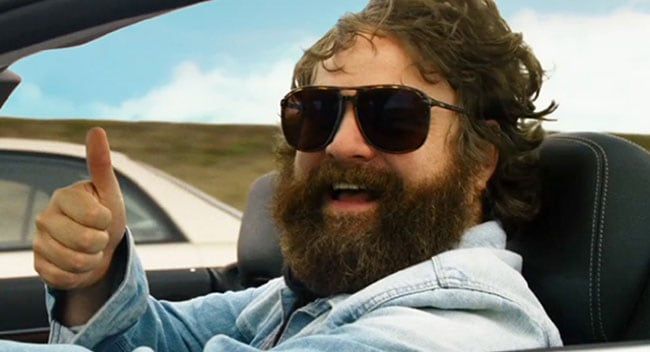 Zach Galifianakis brings his unique and quirky sense of humour that makes his character both frustrating but extremely lovable at the same time. And this time round, the introduction of Melissa McCarthy (Bridesmaids) to the cast is an absolute hit – the energy she brings to her scenes makes it impossible not to smile. Heather Graham makes a comeback, and as for Bradley Cooper… I mean, it's Bradley Cooper, right? I just like to look at the guy!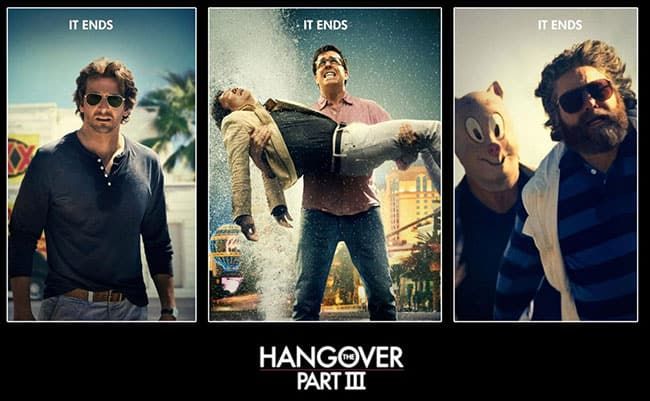 So all up, while I thought it was a lot tamer than the previous movies, and perhaps a touch less funny, it's definitely worthwhile if you feel like a good giggle.
Although The Hangover Part III is supposed to be the final installment, I reckon that there is definitely room for more storylines. Let's hope this isn't the last time we'll be seeing our favourite crazy Wolf Pack.