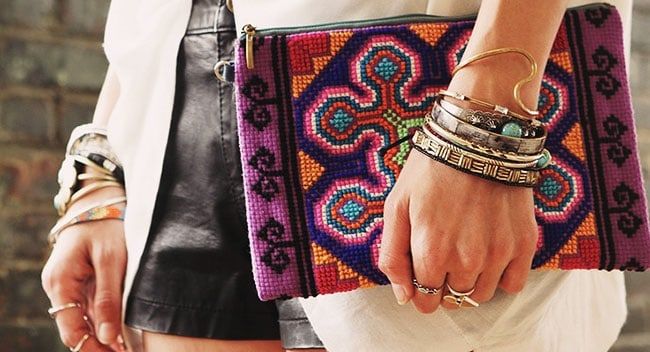 We all know that Aztec prints have played a big part in fashion over the last year. You need only look at the style pages to see celebs rocking a striking Aztec print dress or skirt at almost every event. Nicole Richie is a big fan and works the trend well in her usual glam-bohemian style. Much of her signature jewellery range, House of Harlow, was Aztec inspired. And you're sure to see the ever-glamorous Kim Kardashian putting her usual stamp on it and Beyonce rocking a fierce pair of print pants. However our big style crush isn't just on the clothes but also on Aztec accessories.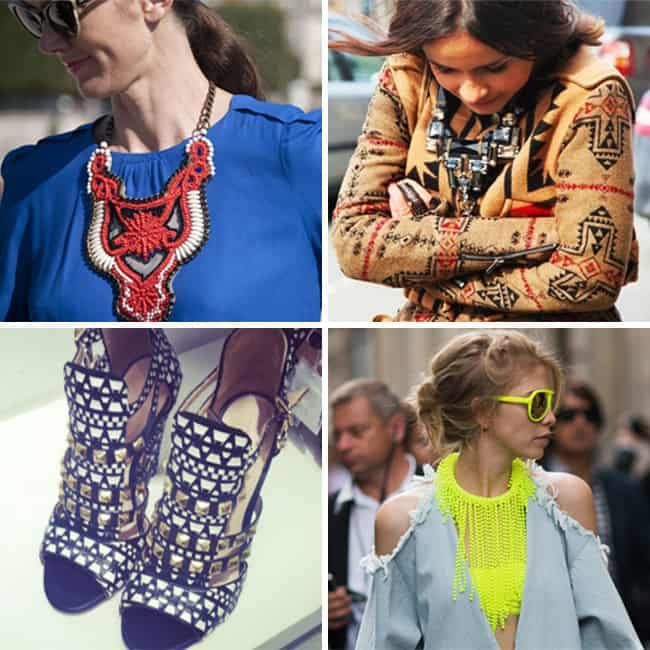 The role that Aztec accessories play in instantly updating and transforming an outfit is well worth the few dollars you may need to spend on purchasing a pair of earrings, statement textured gold necklace, heels or beaded cuff to complete the look without having to wear all-over prints.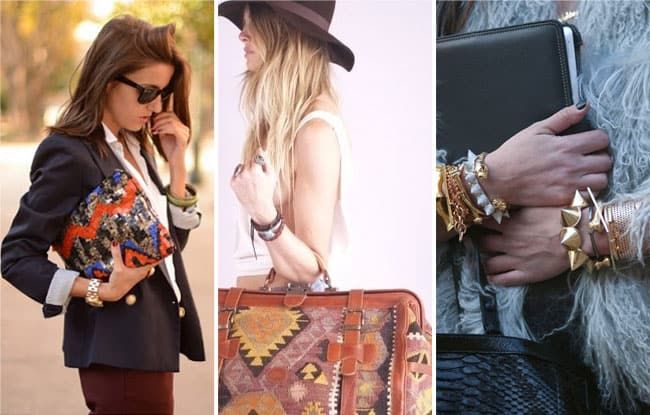 The best thing about this trend is that it is just so easy to incorporate into your style without it overtaking your signature look. Anything from a ring through to a printed headscarf can give your outfit the Aztec edge.
They can range from bold, bright, punchy and fun to earthy, simple, tonal and minimalist pieces with a lot of the accessories taking a bit of a twist and incorporating both Navajo and Tribal hints or neon colouring for a more modern take.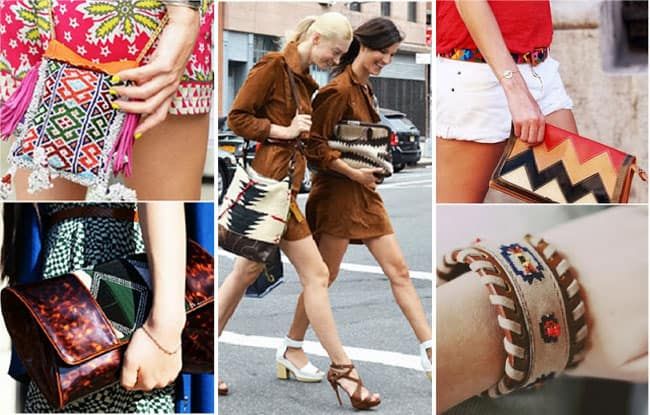 Shop the look at Sportsgirl, ASOS, Topshop, The Iconic, and Shopbop to name but a few.
Looking for a little Aztec inspiration? Check out our gallery: