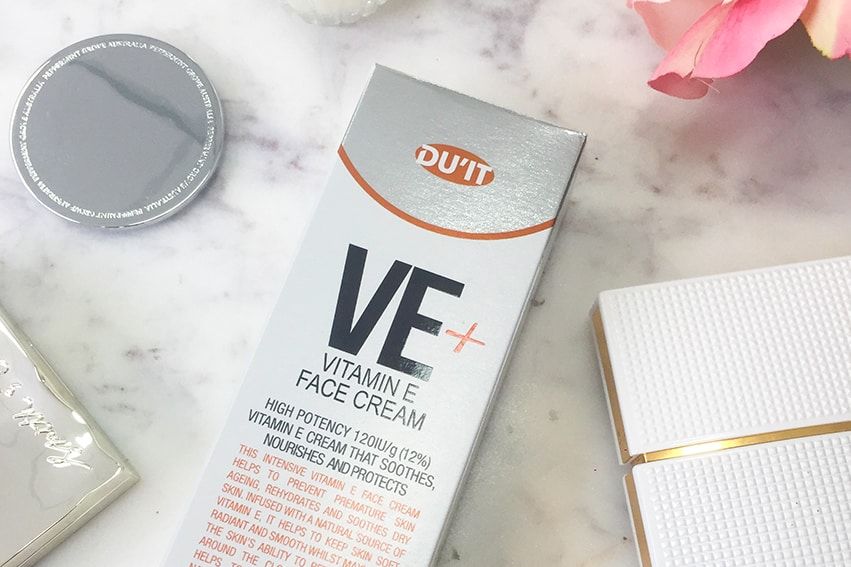 Did you know that it's not just your insides that need a healthy dose of vitamins? Considering your skin is the body's largest organ, your outside layer of protection also requires vitamins in order for it to maintain optimal health.
We're not sure about you but whenever we see a Hollywood A-lister, we're always drawn to their glowing skin and wonder how they get it to be so supple and dewy! You too? It doesn't matter whether they're on the red carpet or getting a Starbucks iced-latte, those A-listers know good skin and know how to wear it. The secret to their Oscar-worthy skin that never looks like it ages? It's vitamin E. 
Glad you asked! The most effective way is to find a cream which has been especially enriched with Vitamin E. We've been using DU'IT VE Vitamin E Face Cream because it's enriched with 12 percent vitamin E (that's a lot in terms of skincare – it's actually 6 times more than standard vitamin E cream). 
Vitamin E actually works to block free radicals (if you aren't familiar with what that is, think sun exposure and pollution) which can reduce the skin's natural levels of Vitamin E. At the same time as delivering plenty of Vitamin E goodness, DU'IT VE Vitamin E Face Cream keeps skin hydrated and soothes dry skin. Because DU'IT VE improves the skin's natural defensive barrier, the skin's is able to retain maximum moisture and the appearance of fine lines and wrinkles are reduced. Yes please.
DU'IT VE Vitamin E Face Cream is one of our beauty bag must-haves because we've been loving how it makes our skin feel and knowing that we're actually doing something incredibly beneficial for our skin from using it.
You can find out more or pick up DU'IT VE Vitamin E Face Cream right here.