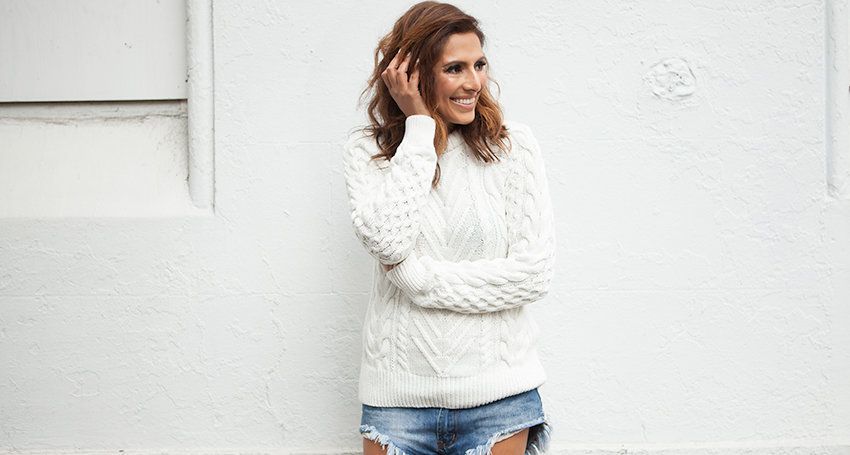 If I love anything about winter fashion, it's the knitwear! A snuggly warm jumper and I'm happy. It's that simple.
And whilst we've had a few days where all I want to do is snuggle at home with a hot chocolate, blankets and Netflix, we've also been lucky enough to have long stretches of sunshine where heading outdoors is a no brainer (take the Vitamin D while you can get it!). That's where this knitted jumper comes in – it's the perfect winter companion.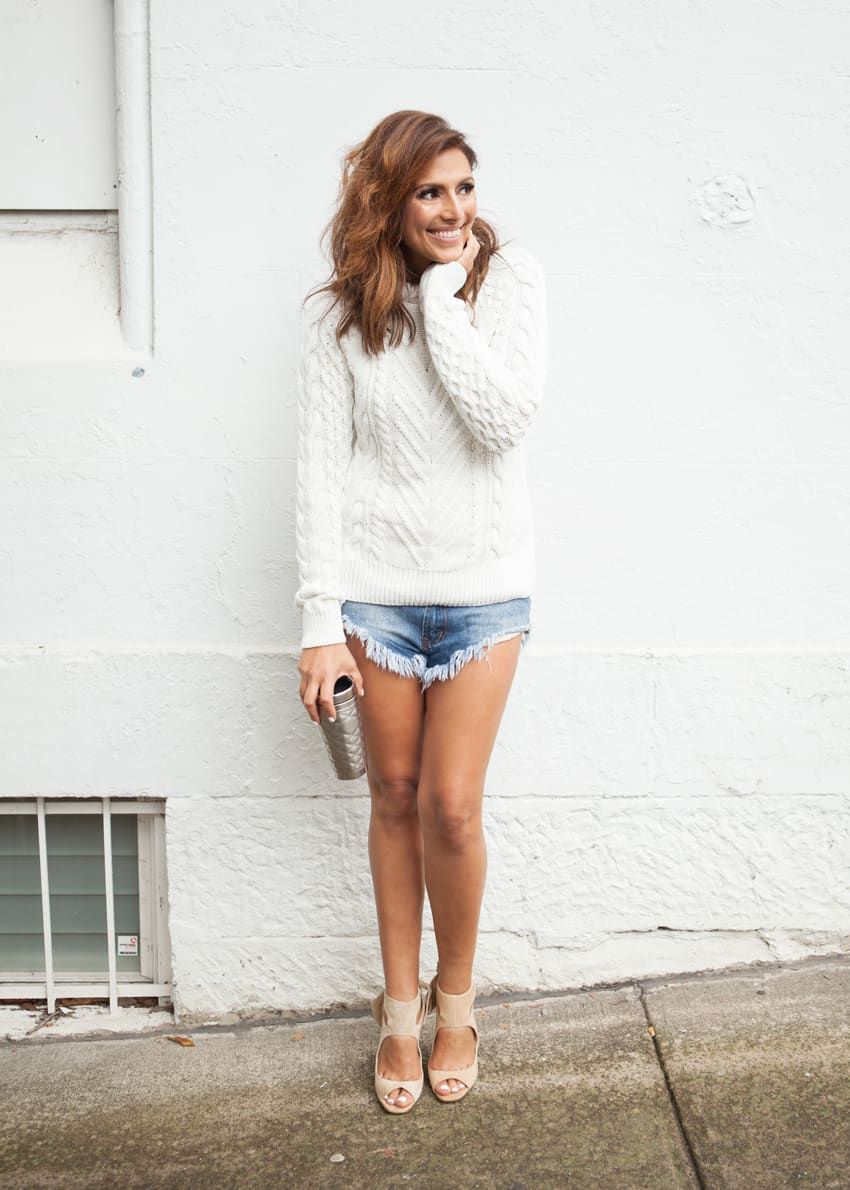 For the warmer winter days, I love to pair this gorgeous cream cable knit with a pair of ripped denim shorts, and tan booties. But for the ice-cold, frost-bitten days, I layer it with a coat, my fave skinnies, or anything leather to rough it up a notch.
---
CABLE KNIT: ZARA

DENIM SHORTS: ONE TEASPOON
HEELS: ZARA
TUMBLER: MANHATTAN TUMBLER

---