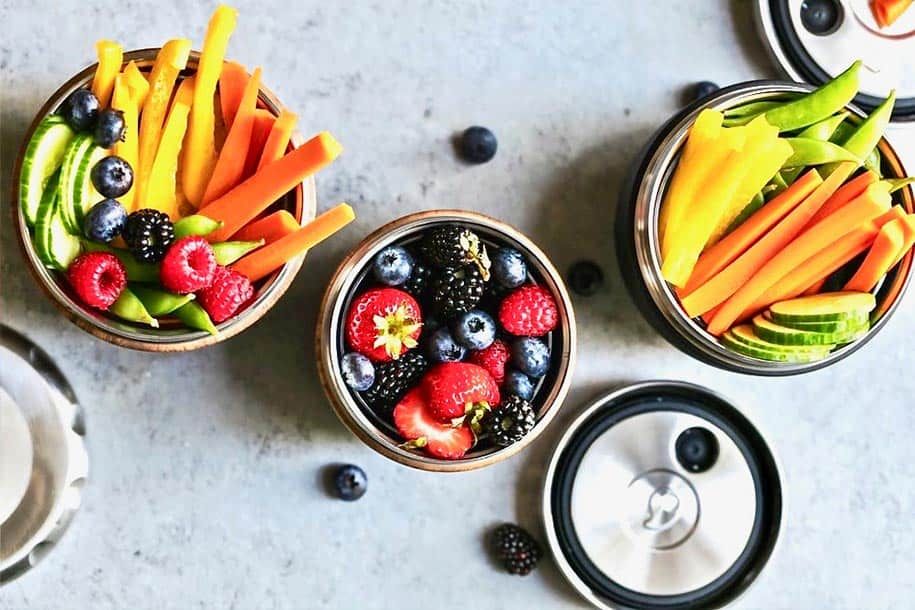 Struggle to find healthy snacks? We've rounded up our list of SWIISH Snack Super Hacks that are easy, delicious, and super clean.
Fruit & Nut Butter – Apple slices and almond butter are a favourite of ours here! Banana and peanut butter is another delicious option.
Raw Veggie Sticks & Bean Dip – Slice up some celery, carrot, cauliflower, broccoli, capsicum, or green beans and enjoy them with hummus or another bean-based dip of choice! SWIISH Tip: Buy pre-chopped veggie sticks from the fridge section of your local supermarket.
Bliss Balls – Making your own bliss balls is always a great idea. If you love chocolate as much as we do – these drool-worthy Choc-Fudge GLOW Balls are for you. Prefer something a little tropical? Then try out these delicious GLOW Lemon & Coconut Balls instead! (You won't be disappointed).
Boiled Egg, Salt & Pepper – We boil a few eggs up at the beginning of the week and taking these to work each day for an uber-clean snack. Season with salt and pepper for an easy super-satisfying snack.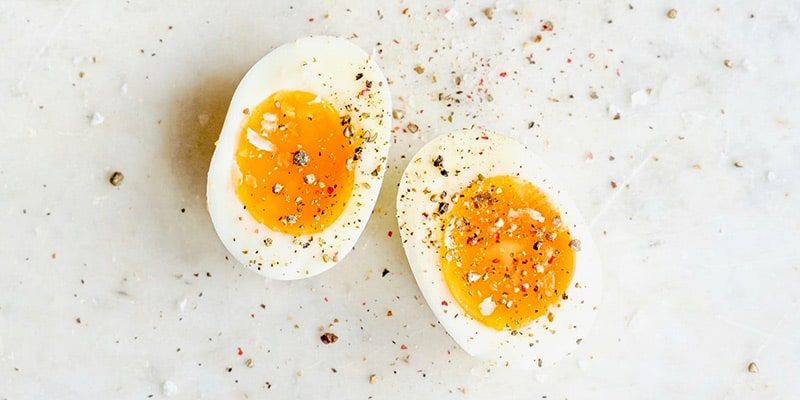 Roasted Beans – Roast some chickpeas up at the beginning of the week, or The Happy Snack Company has a delicious range of healthy roasted beans that we love.
DIY Trail Mix – Most store-bought trail mixes have chocolate or dried fruit added to them, which (as delicious as they are) can be frustrating if you're trying to eat a little cleaner. We recommend buying a bunch of nuts, seeds, and superfoods in bulk and mixing them yourself in a large jar or container for a cost-effective and super-healthy alternative.
Our preferred trail mix additions are: Walnuts, cashews, almonds, brazil nuts, goji berries, pepitas, sunflower seeds, cacao nibs, and dried coconut. So YUMMY!
Yoghurt, Fruit & Nuts – This is a go-to clean snack of ours! Just top yoghurt with your choice of fruit, nuts and seeds, or even your DIY Trail Mix.
SWIISH Tip: Here's a list of some clean yoghurt brands we use (that aren't loaded with added sugar!)
• Chobani No Fat Plain Yoghurt
• Five:AM Organic Natural Yoghurt
• Cocobella Coconut Yoghurt
• Nudie Coconut Yoghurt Natural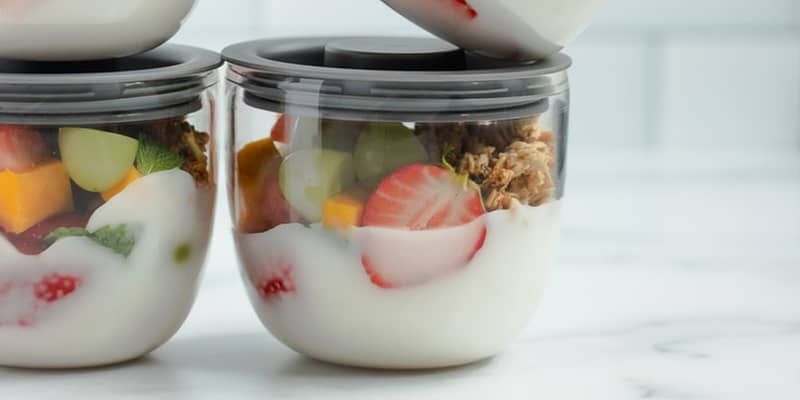 Popcorn – Not just good for movie nights, the organic sea salt store-bought versions of popcorn are a great snack option (such as this Cobs brand here!).
SWIISH Tip: If you're at home (or have a microwave handy) try popping the flavourless popcorn yourself and boosting it with a few tasty superfoods. Here's a couple of things we like to sprinkle over our popcorn:
• Shaved dark chocolate or cacao powder – these are loaded with skin-loving antioxidants
• Cinnamon – amazing for stabilising blood sugar and energy levels
• Paprika, chilli, salt & pepper – help stimulate digestion and metabolism
Dehydrated Vegetable, Lentil, or Fruit Chips – these can be bought at various healthy food shops, the tip is to look for brands that are almost 100% vegetable, lentil, or fruit. Otherwise, if you have a dehydrator, you can easily make your own!
Chewy-Choc Collagen Bars – This GLOW-packed snack is loaded with collagen that nourishes your skin and supports a healthy gut. We make these up at the beginning of the week to enjoy whenever we need a healthy sweet treat. Recipe here.
Chia Pudding –  Chia puddings help keep you fuller for longer and are high in omega-3's excellent for skin health. One of our favourite brands is The Chia Co., otherwise, we make our own!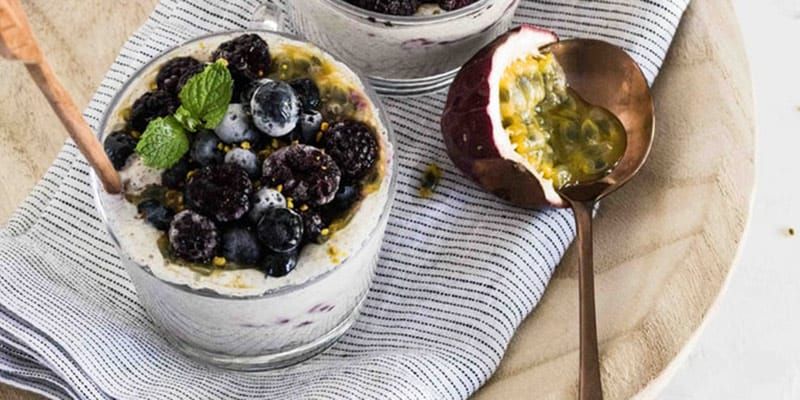 Seaweed Thins – These tasty little guys are high in important vitamins and minerals (such as iodine) and are one of the best work-friendly snacks around. Our favourite organic brand is from Ceres Organics. We're always mixing between the different flavours to keep things interesting!
Brown Rice, Corn, or Quinoa Thins – The quintessential clean snack. We recommend keeping a packet at your desk.
Healthy toppings we like are:
• Avocado
• Tomato & cottage cheese
• Tuna & lettuce
• Pesto & Tomato
• Nut Butter & Banana
Miso Soup or Bone Broth – If you're after a warming snack, these two uber-clean options are our go-to. SWIISH Tip: Make a large batchat the beginning of the week so that you can take smaller portions to work each day. You can buy miso paste and bone broth from your local supermarket.
WANT MORE? CHECK OUT OUR RECIPES SECTION AND OUR BOOKS FOR MORE NUTRITIOUS TASTY SNACKS.