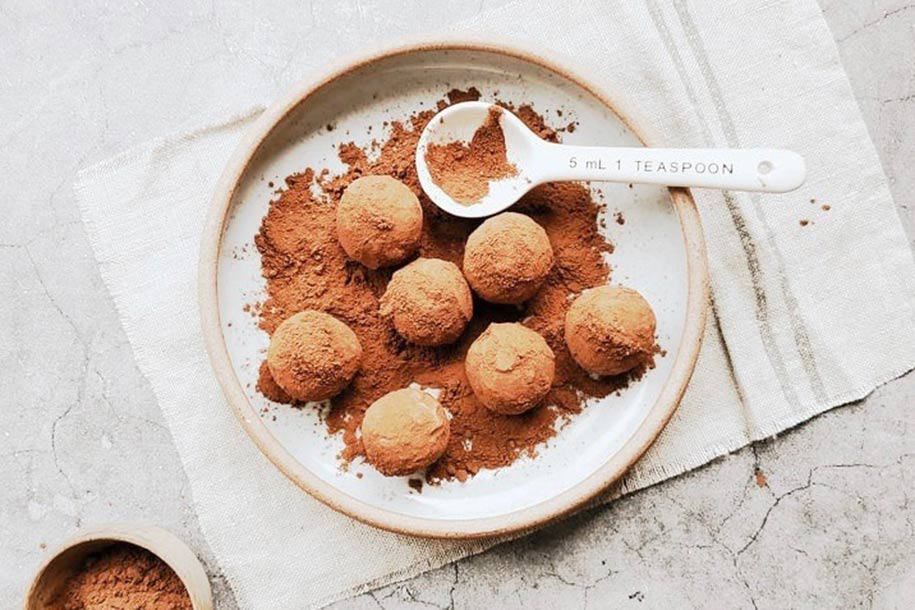 Easy. Skin-loving. Chocolicious. These Choc-Fudge GLOW Balls are the ultimate healthy snack. We love making a big batch up at the beginning of the week for simple (but super tasty) treats we can grab-and-go.
CHOC-FUDGE GLOW BALLS
Makes approximately 15 balls
Gluten-free, Dairy-free, Refined Sugar-Free
INGREDIENTS
METHOD
Add all ingredients to a food processor and process for 1-2 minutes, until combined. Note: At around 30-60 seconds you'll notice that the ingredients go a little crumbly, that's normal! Just keep processing until completely combined.
Dust the balls with extra GLOW Hot Chocolate Powder to serve, if using (otherwise these are just as yummy without the extra powder!). Keep stored in the fridge for up to 10 days.
WANT MORE? CHECK OUT OUR RECIPES SECTION AND OUR BOOKS FOR MORE NUTRITIOUS TASTY TREATS.