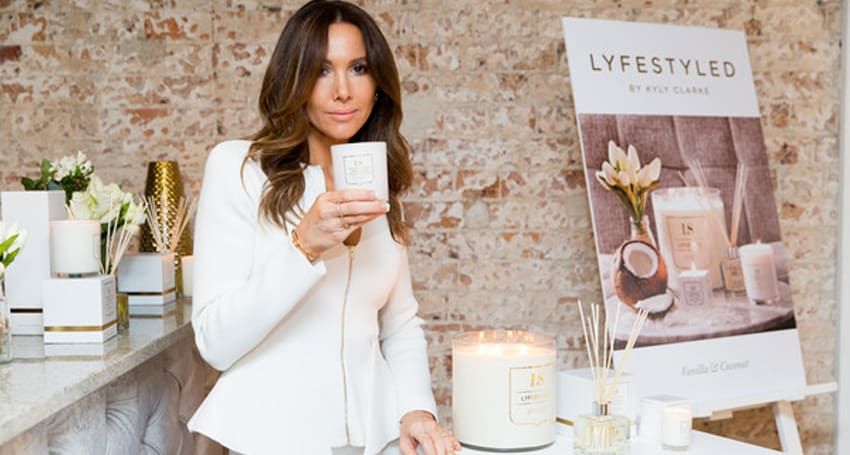 Kyly Clarke is everything you expect, and so much more – not only is she gorgeous, bubbly and friendly, this model and presenter is also an interior designer and entrepreneur. 
We caught up with her recently to chat about her range of luxurious Lyfestyled candles. The scents come from exotic destinations the world over – think Tahiti, England, Hawaii, Thailand, South Africa and India, reflecting Kyly's travels. They bring a sense of balance and relaxation to the home, which we love.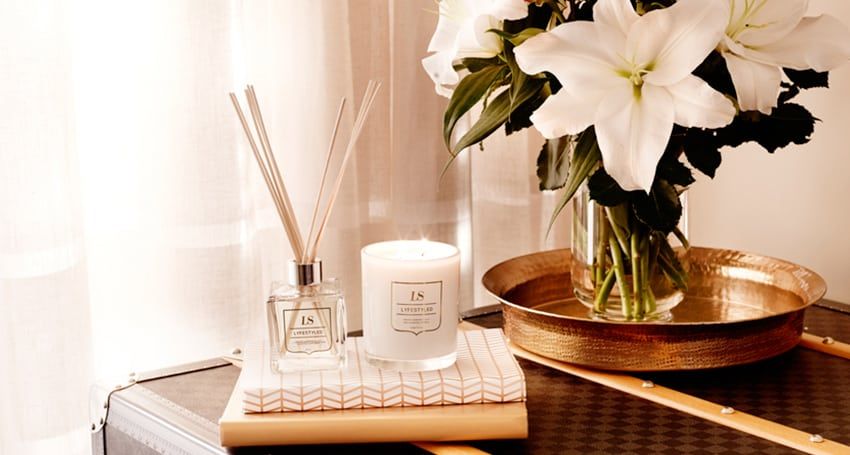 Here's what Kyly had to say:
First off, we are simply in love with your candle range. It oozes elegance and luxury. Can you tell us what made you want to design a candle and diffuser line?
Thank you so much. I truly wanted something that was up market and different than what was currently on the market, but still affordable and well priced. I have always loved scent and wanted a business I could love when I am 70yrs of age.  Burning candles is a daily ritual for me and I knew then that is the business for me.
Did you draw on your travels as the main inspiration for the beautiful scents in this range? 
Absolutely, I have been lucky enough to experience so many stunning and inspirational countries and places from all my travels since I was 18yrs of age and tapped into the places I enjoyed and the wonderful moments and aromas shared. I knew that so many others would be able to relate to this or want to experience these destinations.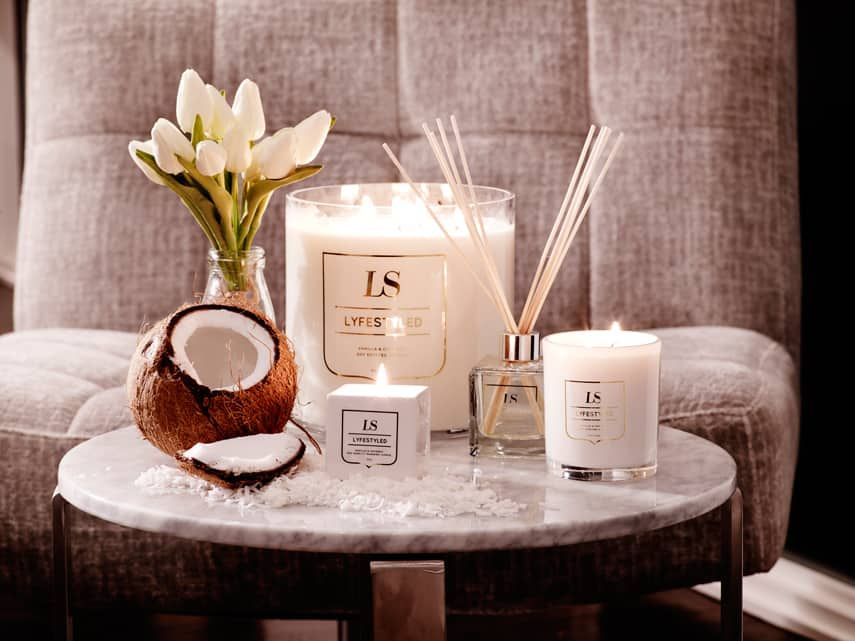 You mention that the candles will take you to a place of pure relaxation and indulgence… What do you do to relax? And how do you like to indulge?
Pure relaxation for me is being at home with my hubby, and now with my belly bump and just enjoying some peace and quiet. A lovely bath by candle light reading an inspirational book of positivity is the perfect "me" time, and that is relaxation in my eyes. A little foot massage is also a great treat wink wink…
What are your top tips to get the most out of your candles and diffusers?
Firstly I always urge people to read the warning and burning instructions, only purely because they are important and people forget to do this. They will also let you know how to get the best out of burning your candle. Always trim your wick to 5mm for optimum results prior to lighting. Double wick candles always require both wicks to be burning simultaneously for a clean and even burn which is what LS has. And for more satisfactory burning, trim the wick after 3hrs of use. Just a couple of tips!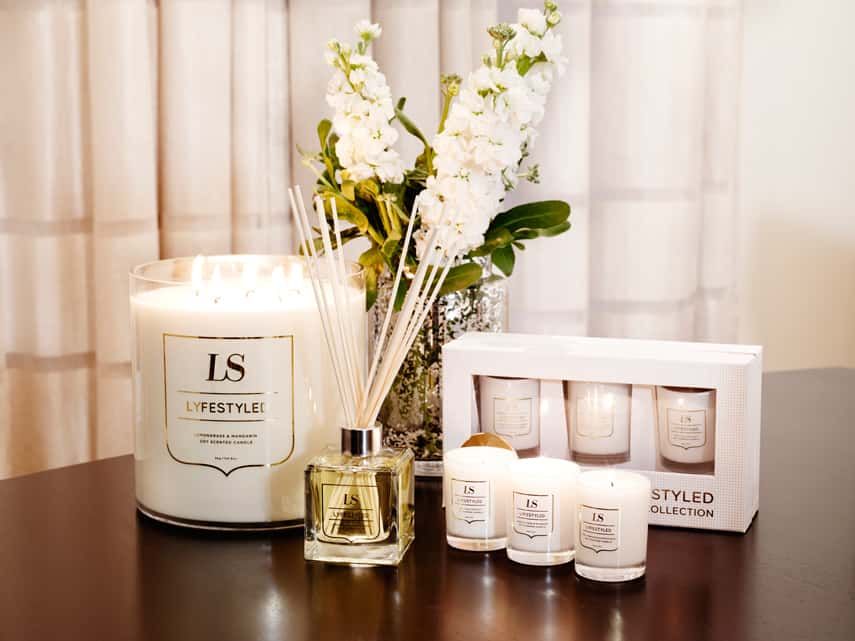 With your experience in interior design, can you give us your best tips on styling a candle or diffuser as a chic decoration or centrepiece?
Lyfestyled prides itself when it comes to luxury and styling and that's why we personally created a World class and Australia first 3kg soy scented candle. The perfect centre piece for any home or office. It is a stunning candle and we love to decorate and compliment the centre piece with a gorgeous vase of flowers of the similar scents. Diffusers are perfect in any room, especially on a coffee table with some nicely placed books and a small photo frame of a special moment.  
You chose a soy base for your candle range. Is there any specific reason for that?
Soy based candles have many benefits. Unlike paraffin based candles they do not give off a black smoke, and tarnish the candle glassware making sure the candle always looks stylish.  Soy is a completely natural and a pure based wax. It releases the scent naturally and lasts 25-50% longer than other blends or parafin so they are more economical for our customers. They are free from pesticides and herbicides and are environmentally friendly and renewable. That's why LS choose soy.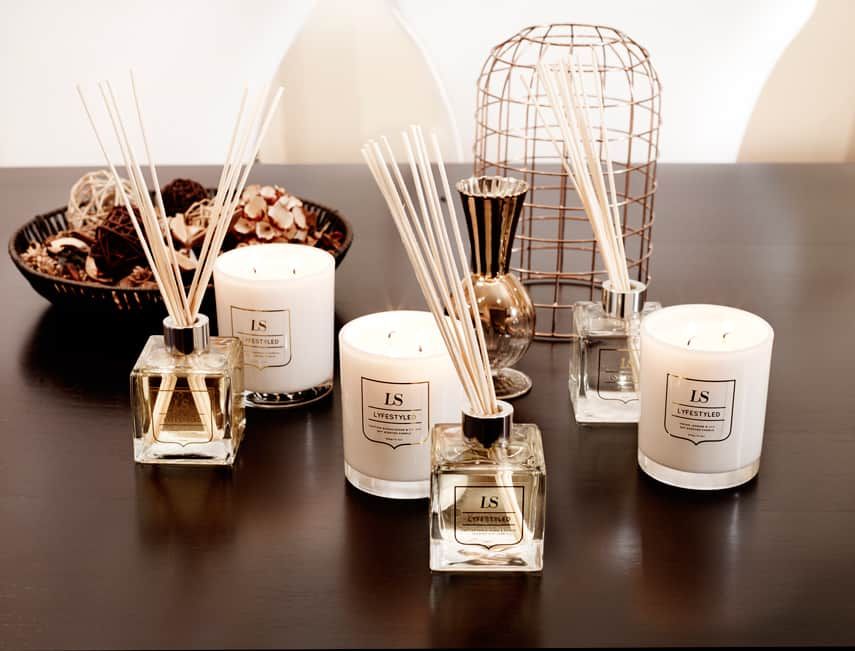 Why is scent and aroma important to you? 
Scent has always assisted me in putting me in a better frame of mind to work, relax and just get through the day! I think it can bring so much to your life, returns memories and moments from great past times, takes you to a place you have never been before and puts you in a relaxed space so you can centre better and get through your day.  
Are there plans to extend your home range past the candles and diffusers? 
I think you have to crawl before you walk and my main focus is candles and diffusers at the moment, but I am always open to expanding in time and or collaborating and making this range a wider range of homewares that works well with the current collection I have.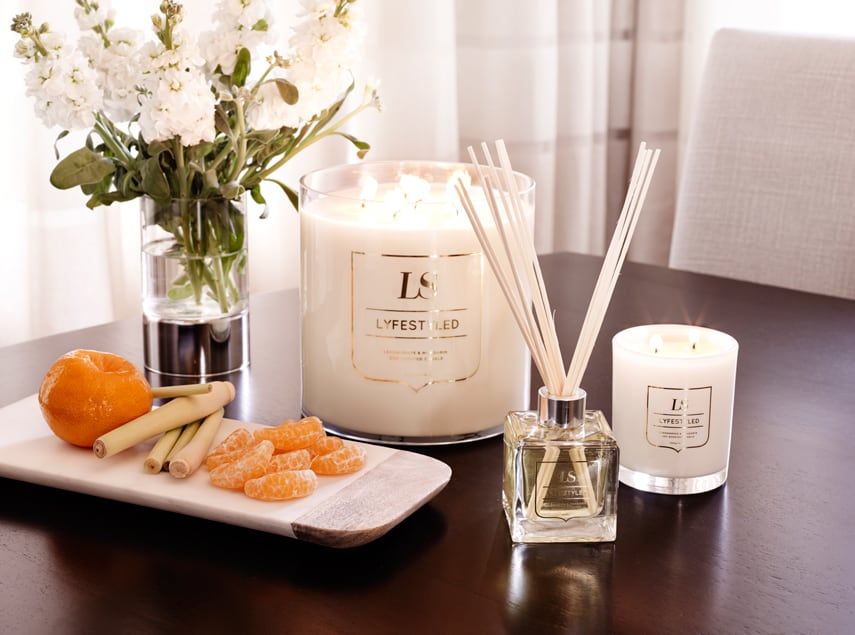 As an avid traveller, you clearly see some amazing destinations. What scents take you back to your favourite destination and why?
All of my scents have a sentimental value to them, and I think that is so important when creating such a range. It is truly hard to pin point favourites within your own range but I do love the Thai Cinnamon and Patchouli, I loved Thailand, such a relaxing destination, it reminds me of the warm and sensual scents smelt when you walk into a day spa to get a massage. Parisian Musk and Caramel is also another great aroma, Paris is so pretty, clean and you felt like dressing up and being stylish just to look as good as the buildings and architecture that surrounded you. The streets are adorned with flowers hanging from and older era lamp post and it reminds me of a pretty scent of sweet perfume which is exactly what Parisian Musk & Caramel is. A sweet perfection. 
Your life is hectic! What are your best tips to stay on top of everything and remain calm? 
Be organized. Stick to a general daily schedule so you get the things done that need to be done, remember that it will always come together and work out in the end, and the more you stress about things the bigger they become and that is a huge time waster. Breathe, stay calm and be smart with the way you use your time. It's precious. 
You can shop the full range of Lyfestyled candles at LS Homewares, here.