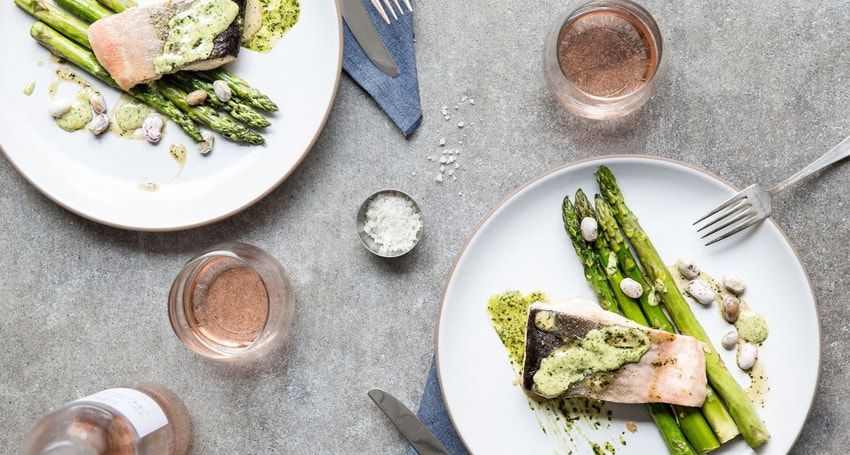 When it comes to weight loss and looking to get lean, I'm not one to ever skip meals or cut out entire nutrient groups.  I love food too much and I believe it all comes down to balance and choosing the right foods! In other words – what you eat and of course, how much of it.

As much as we hate hearing there's no quick fix, we all know that cutting back the calories, choosing lean proteins, having plenty of veggies and water, and amping up the exercise is the only sure fire way to shed those extra kilos!  
The thought of going hungry can be daunting (believe me, I know!) But the reality is, you don't have to go hungry! There are some seriously delicious recipes out there that are healthy and low-calorie too. So you can have a flat tummy and a full tummy too.
Don't believe me?  Here's a whole days worth of super delicious and filling meals with a total calorie count of just 1138 – great if you're looking to eat healthily and watch your weight.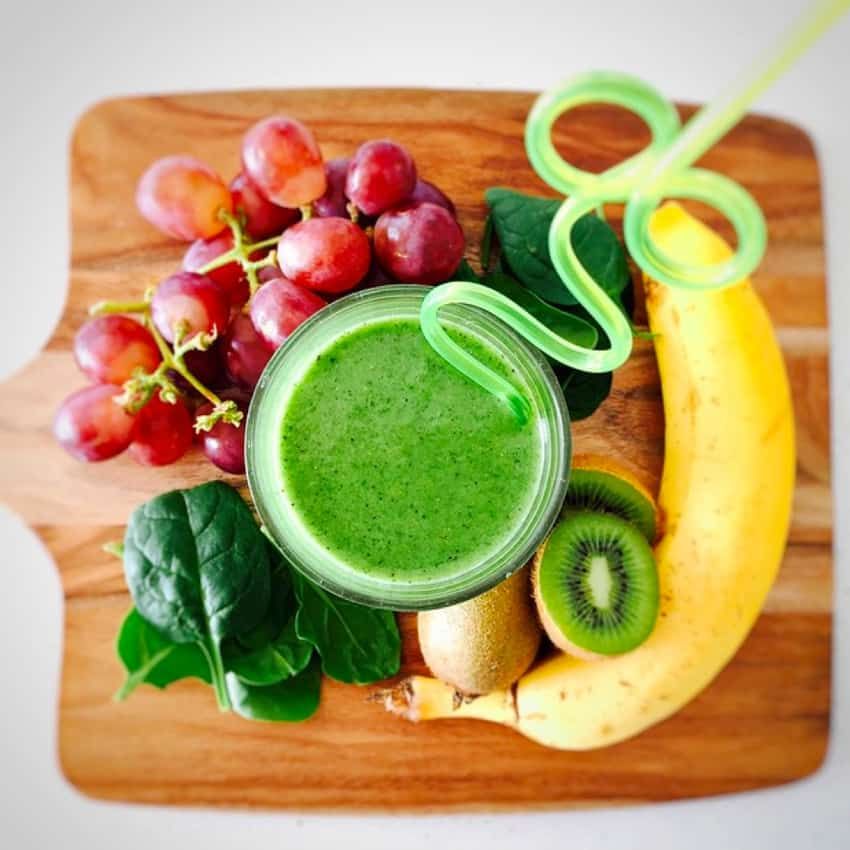 BREAKFAST
THE ORIGINAL SKINNY SMOOTHIE – 300 Calories
INGREDIENTS

METHOD

½ avocado peeled and stone removed 
30g (1/2 cup) broccoli florets  
15g (1/2 cup) kale, stalks removed, 
22 g (1/2 cup) baby spinach
1 celery stalks
1/2 frozen banana
1 passionfruit
Small handful mint leaves 
1/2 teaspoon chia seeds
1/2 tablespoon cleansing fibre powder (available in health food stores)
Juice of ½ a lemon 
35g (1/4 cup) ice cubes
250ml (1 cups) water
1/2 teaspoon stevia  

Place all the ingredients in a blender for a couple of minutes until the desired consistency is reached.  Enjoy!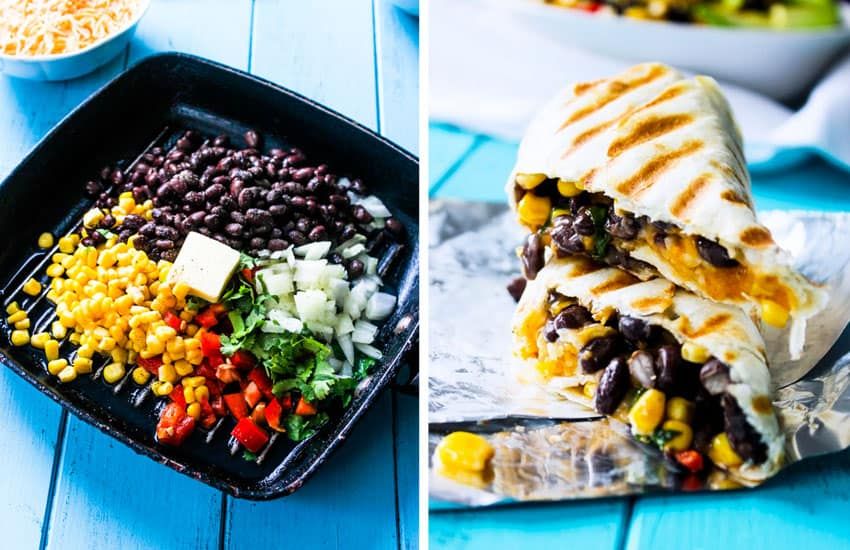 LUNCH 
BLACK BEAN AND CORN BURRITTO – 380 Calories
INGREDIENTS

METHOD

1 whole wheat tortilla 
1/2 cup of cooked black beans
1/4 cup of tinned corn
1/4 cup of low-fat cheddar
Salsa
Small handful of coriander
½ cup chopped veggies of your choice (capsicum, spinach, tomato etc.) 

Heat up a sandwich press or grilling machine

Pop all the ingredients onto your tortilla and wrap it up tight

Cook in sandwich press or grilling machine for about 4 minutes or until the cheese has melted.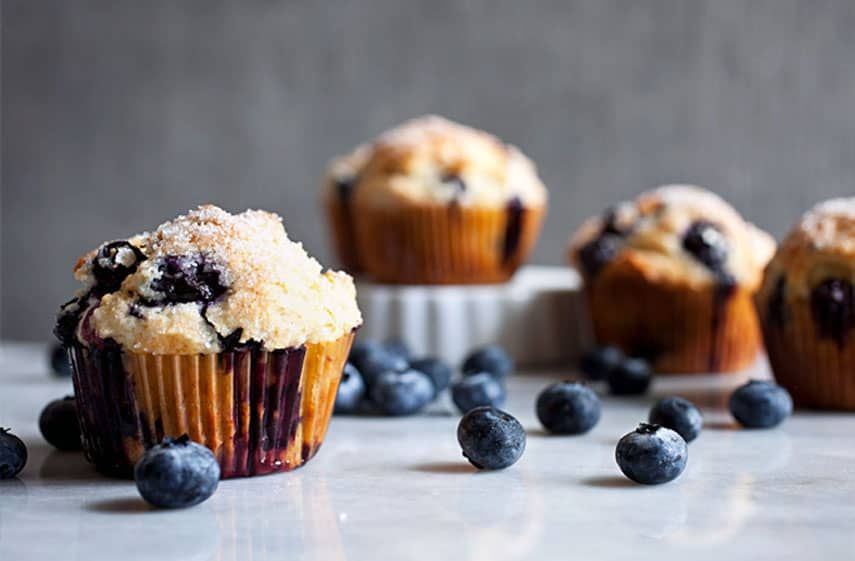 SNACK
GLUTEN-FREE BLUEBERRY CHIA MUFFIN – 106 Calories 
INGREDIENTS

METHOD

1 tablespoon chia seeds
1 1/2 cups gluten-free baking flour
1 teaspoon xanthan gum (from Coles or health food shops)
2 teaspoons baking soda
1/2 teaspoon salt
1 cup sweet potato puree
1 cup unsweetened apple sauce
2 egg whites
1/2 cup agave syrup (from health food shops)
2 teaspoons lemon juice
1 teaspoon lemon zest
1 tablespoon vanilla extract
1/2 cup blueberries

Preheat oven to 180C.

Mix together dry ingredients. In a separate bowl, mix wet ingredients; fold wet ingredients into dry ingredients.

Scoop mixture into muffin pan and bake for 15-20 minutes.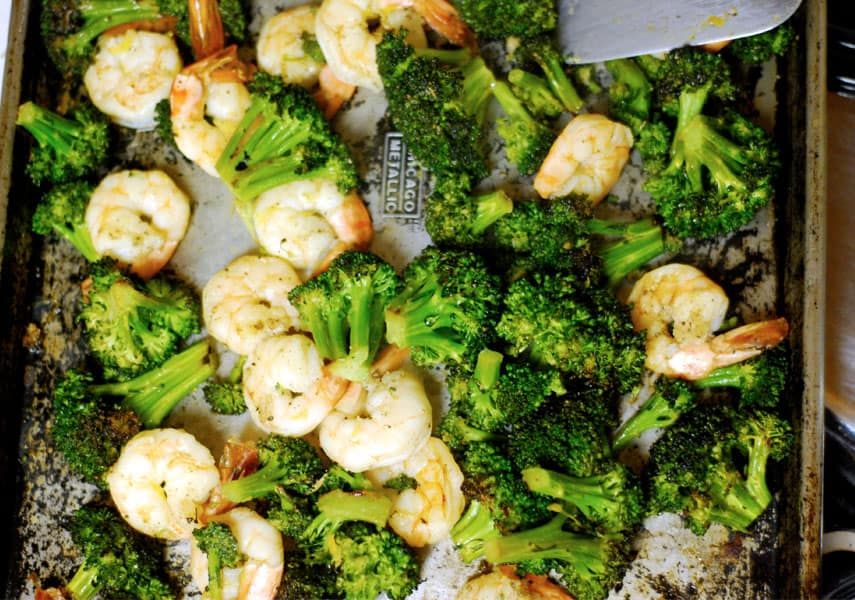 DINNER
EASY PRAWN AND BROCCOLI STIR FRY – 287 Calories
INGREDIENTS

METHOD

1 tablespoon olive oil
700g medium prawns, peeled and deveined
5 cups broccoli florets*
1 teaspoon sesame seeds
1 green onion, thinly sliced
For the Sauce
3 tablespoons reduced salt soy sauce
2 tablespoons oyster sauce
1 tablespoon rice wine vinegar
1 tablespoon brown sugar, packed
1 tablespoon freshly grated ginger
2 cloves garlic, minced
1 teaspoon sesame oil
1 teaspoon cornflour
1 teaspoon Sriracha, optional


 

In a small bowl, whisk together soy sauce, oyster sauce, rice wine vinegar, brown sugar, ginger, garlic, sesame oil, cornflour and Sriracha; set aside.

Heat olive oil in a large skillet over medium high heat. Add prawns, and cook, stirring occasionally, until pink, about 2-3 minutes. Add broccoli, and cook, stirring frequently, until tender, about 2-3 minutes.

Stir in soy sauce mixture until well combined and slightly thickened, about 1-2 minutes.

Serve immediately, garnished with sesame seeds and green onion, if desired.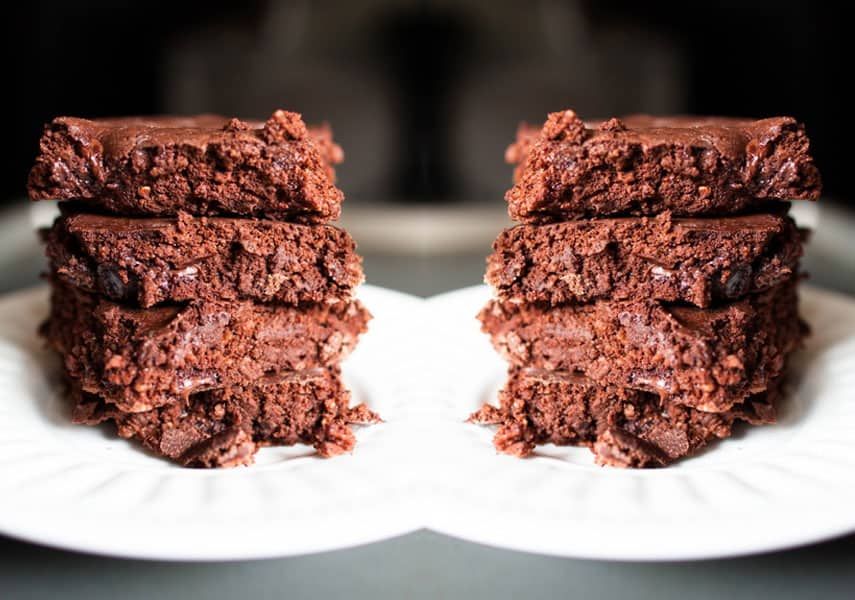 DESSERT
LOW CALORIE CHOCOLATE BROWNIE – 65 Calories each
INGREDIENTS
METHOD

¾ cup nonfat greek yogurt 
¼ cup skim milk
½ cup Cocoa powder
½ cup Old fashioned rolled oats
¼ cup dark chocolate chips 
½ cup stevia based sweetener 
1 egg
1 teaspoon baking powder
1 pinch salt

Preheat the oven to 205°C. Grease a square baking dish (about 20x20cm).

Combine all ingredients into a food processor or a blender, and blend until smooth (about 1 minute).

Pour into the prepared dish and bake for about 15 minutes. Allow to cool completely before cutting into 9 large squares.