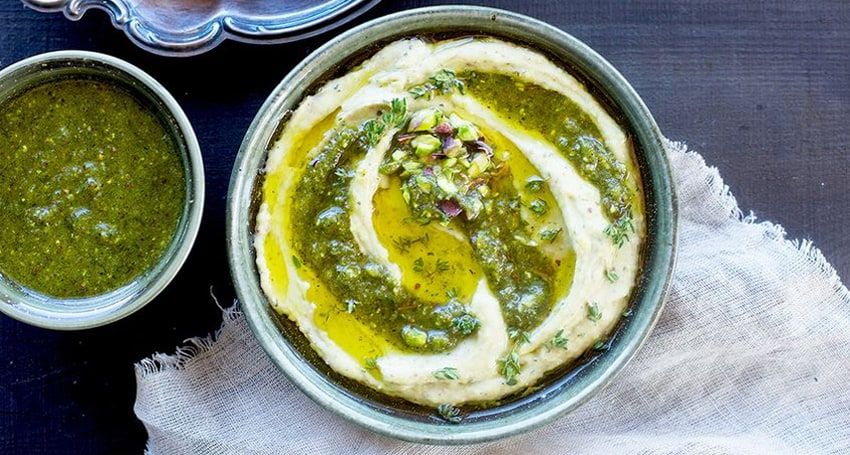 Want to whip up quick, healthy and crazy delicious dips for entertaining or even just to enjoy whilst binge-watching your fave TV series? Of course you do! Here are my current top 3 superfood dip recipes. Oh – and as for the TV series – I am currently addicted to Suits. Highly recommend!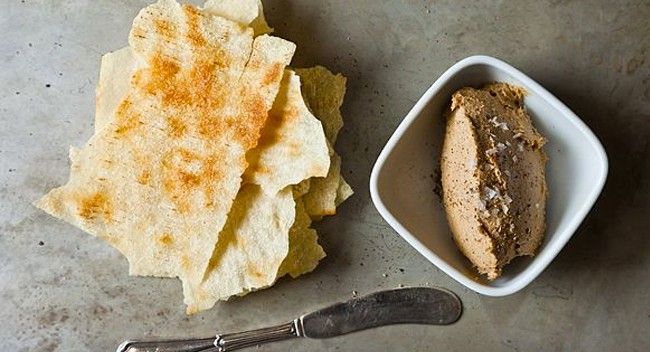 Sardines are jam-packed with Omega 3, good fats and work wonders on your skin, hair and nails.  Personally I think sardines are underrated and this is a good way to get more into your diet. And when paired with homemade corn-chips this pate is just too good!

*Recipe courtesy of Food52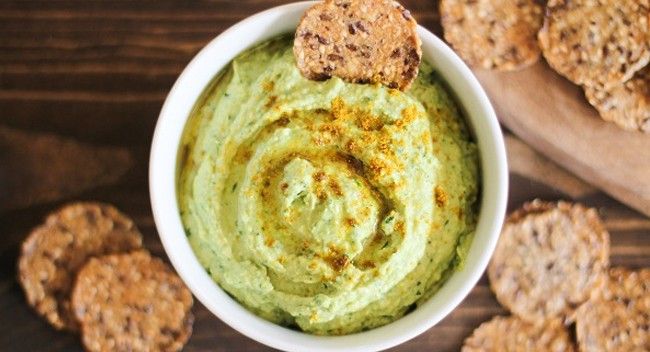 So you already know that kale and spinach are two of our favourite greens and as nutrition powerhouses, you really can't get enough of them! This is another great way to incorporate them into your diet. The garlic gives this dip a good kick and is great at keeping your immune system fighting fit. We love roasting up some herbed sweet potato chips to go with this dip.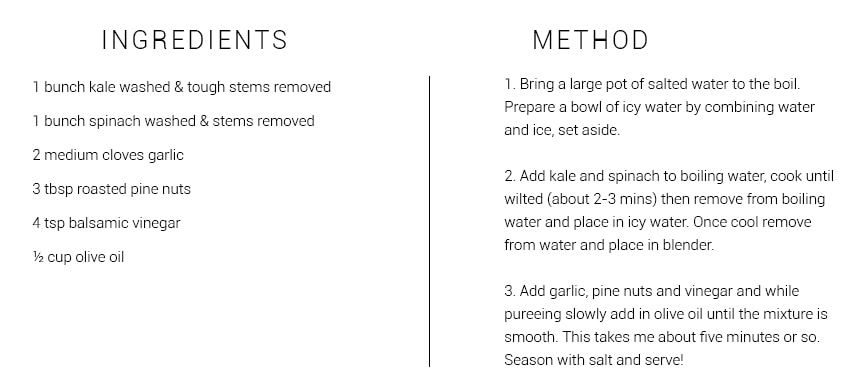 *Recipe courtesy of chow.com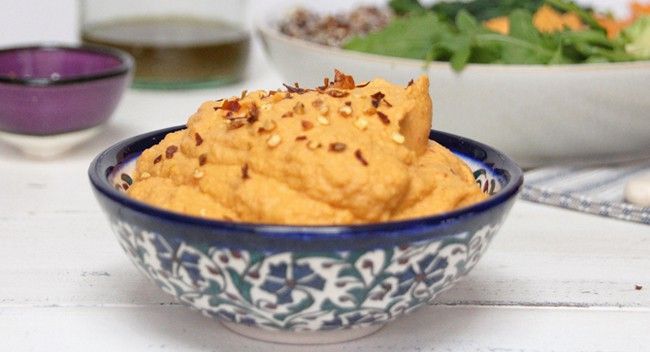 We have a slight hummus obsession (and by slight, we mean MAJOR) which is a good thing as chickpeas are an excellent source of protein, so they provide you with long-lasting energy. Add in the immunity boosting tahini, antioxidant-full capsicum and Vitamin A packed paprika and you've got yourself one super healthy and downright delicious hummus.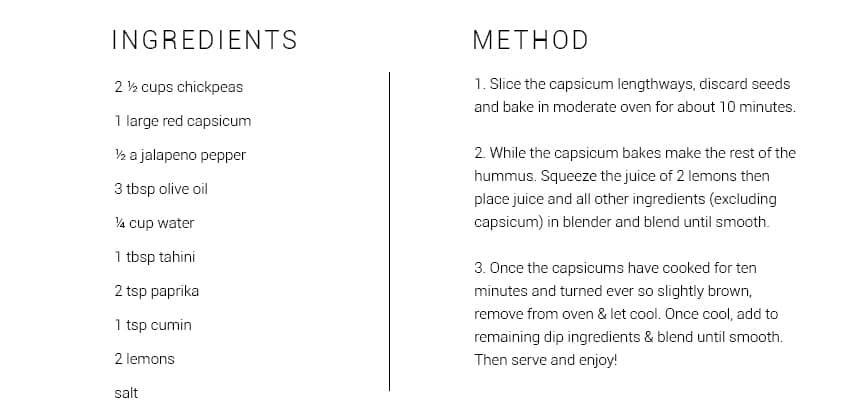 *recipe courtesy of Deliciously Ella 
Happy dipping!