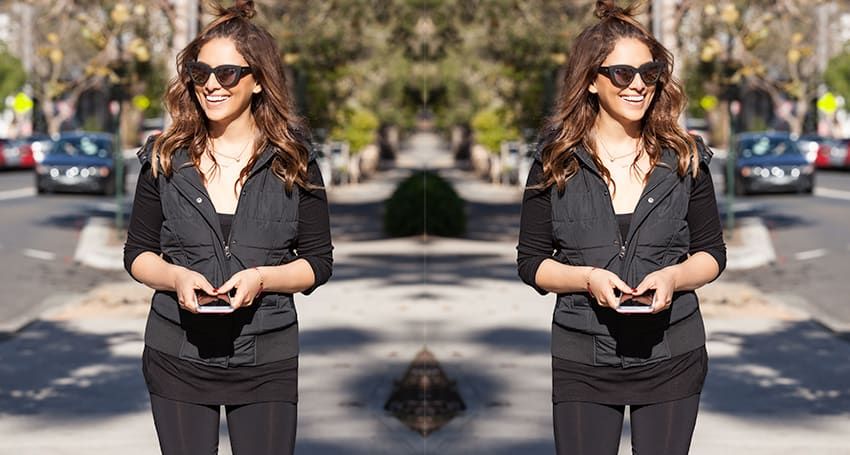 'Athleisure' is one trend that just never seems to slow down. No complaints from us on that! When you're on the go between work, home, errands, the gym, a quick coffee catch up with friends (the list goes on!) – you need to be able to hit up one outfit that works for it all. But even better – what started as basic fashion-meets-fitness a couple of years ago, has now evolved and set the tone for some of this year's most essential styles in the fashion stakes too, like wearing sneakers with skirts.
This winter, athleisure is all about combining two of the biggest trends – sporty-luxe, and one of our hands down favourites – the 90's. That's where the puffer vest comes in… simple, stylish and super comfy, the puffer vest will keep you feeling warm and looking fab at the same time.
We're particularly fond of this one we picked up at Katies recently.  With a simple design and black, satin-like fabric, it puts a modern spin on an old-school fave.  Plus, we find it's super easy to work in with the rest of our wardrobe, especially with other athleisure style pieces.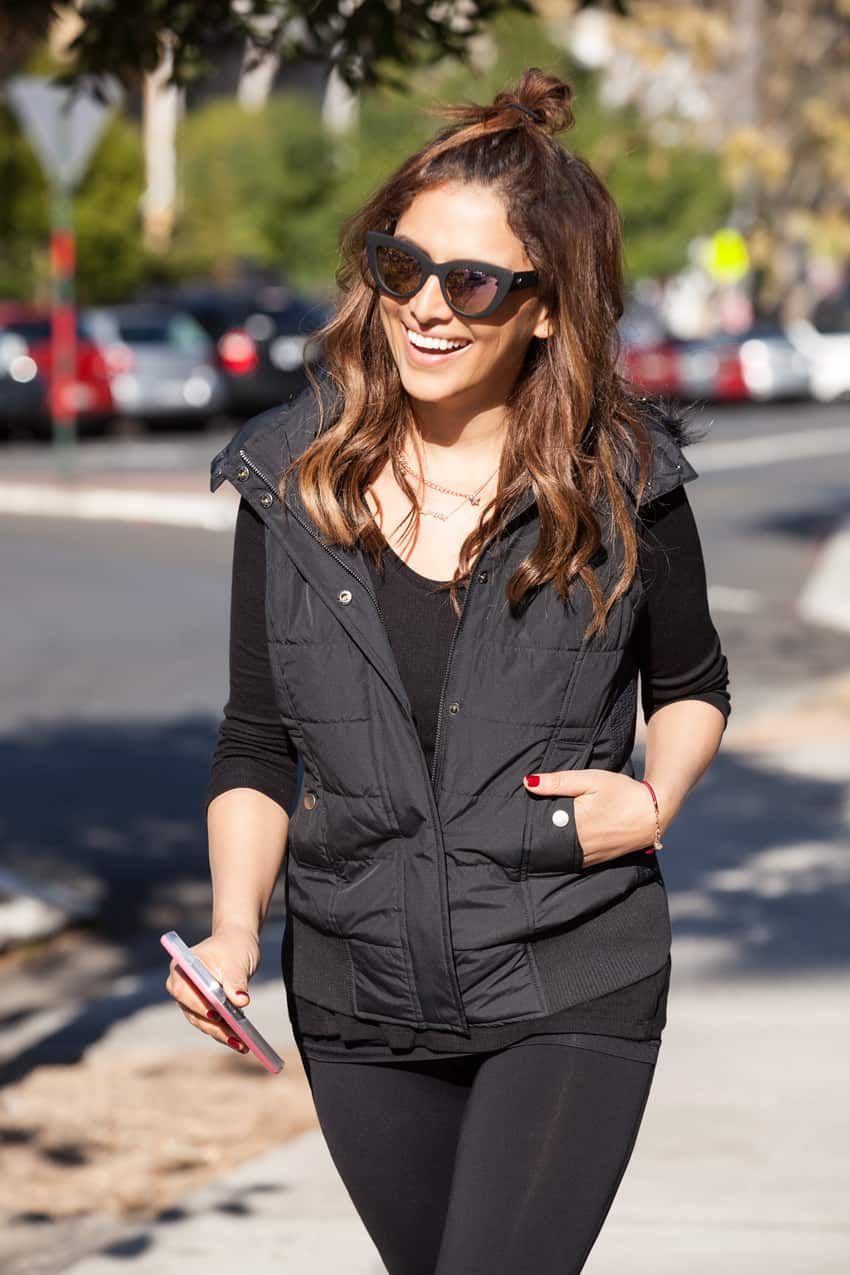 This is actually something we've found rings true for all of Katie's MOVE range.  With stylish layering pieces, on-trend tops, comfortable leggings, can't-stop-wearing jackets and vests, this range is perfect for creating chic, wearable looks that you can mix and match with one another, or with items you already have in your closet – like jeans or tshirts.  Here, we've layered up some waist detail leggings with a ¾ sleeve top and puffer vest from Katies to create a chic, sporty-luxe look.  The best part is, it was so affordable, which makes it clear that Katies is totally in tune with our own luxe-for-less philosophy. 
For more fab pieces, check out the Katies website or head in store today.