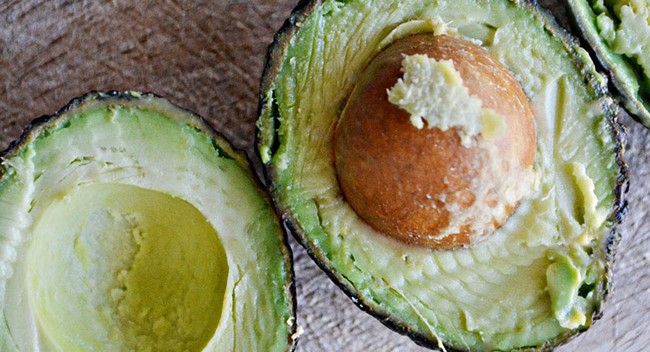 Avocados have got to be the creamiest, tastiest veggie and the girls at swiish can't get enough of them! The good news is they're sooooo good for you too, and making this superfood a regular in your diet will have numerous benefits for your health. Here are just a few of the reasons you need to start scooping out an avocado.
They're rich in antioxidants like Vitamin C as well as Vitamins A, D, E, K and B. This makes them a nutrient-rich superfood that's good for your skin, hair and overall health. Avocado is especially high in Vitamin E (vital for natural collagen production and healthy brain function), which many of us struggle to get enough of.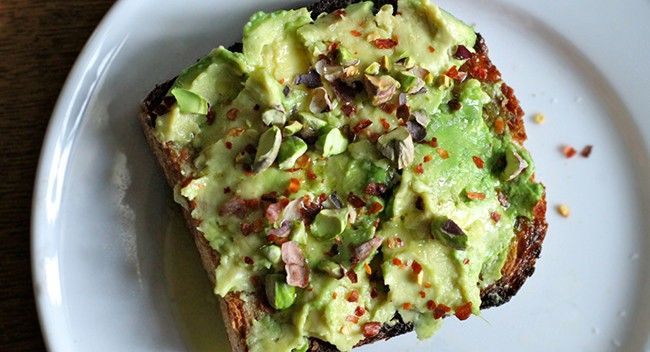 Avocados are also made up of healthy, wholesome omega-3 fats. This means that they help keep your heart strong, your brain well fed with the right nutrients and your eyes in good health. In particular, avos are high in monounsaturated fats, which are so good for you. They help your body keep your cholesterol levels in check, so spreading avocado on your morning toast instead of butter can help your lower bad cholesterol. 
Need more convincing? Avocados are also an excellent source of fibre, keeping our digestive systems healthy and regular. In addition to being good for us, their high fibre content means you're left feel full and satisfied and you're less likely to find yourself searching for starchy junk food after lunch.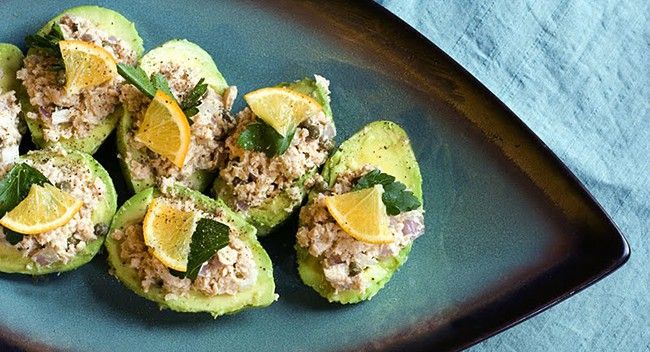 There are so many ways of upping your avocado intake; add half an avocado to your salads, spread a little on toast, or blend half an avocado with a drizzle of olive oil, half a can of chickpeas and some salt and pepper for an avocado hummus. 
The natural creamy texture of avocado also makes it the perfect substitute for dairy in savoury dishes. If you're lactose-intolerant or simply trying to cut down on fat, then this is the superfood for you! This avocado pesto pasta is a great example of how avocado can be used as a substitute for fatty cheeses and creams in pasta dishes. 
Light Avocado Pesto Pasta (serves 2)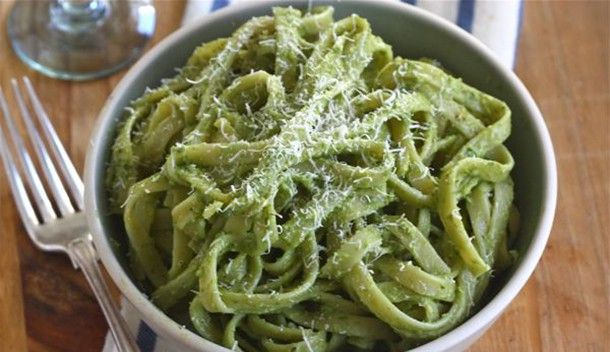 What You'll Need 
• 1 avocado
• ½ a lemon (juice and zest)
• 1 garlic clove
• ½ cup fresh basil
• 1/3 cup fat-free, plain Greek yoghurt
•1 can white beans
• 1 cup whole-wheat pasta
• Salt and pepper to taste 
What To Do 
1. Bring a pot of salted water to boil and cook pasta according to directions.
2. To make the pesto, combine the rest of the ingredients in a food processer until smooth.
3. Drain pasta, place in a serving bowl and then toss and cover with the avocado pesto. And there you have it – healthy avo pasta! 
Recipe adapted from Simple Craves and Olive Oil