You know I love me a good DIY and these gold leaf paper mache bowls are no exception. Although they're fun to make, and not too difficult, they take a little bit of time, so maybe save this for a weekend project. The biggest plus, however is that they look amaaaazing on a coffee table or shelf and you'll no doubt get lots of comments from any guests who pop round.
Even if you don't need any more décor or jewellery storage, it's a great excuse to get creative and you'll be left with a special gift for a friend.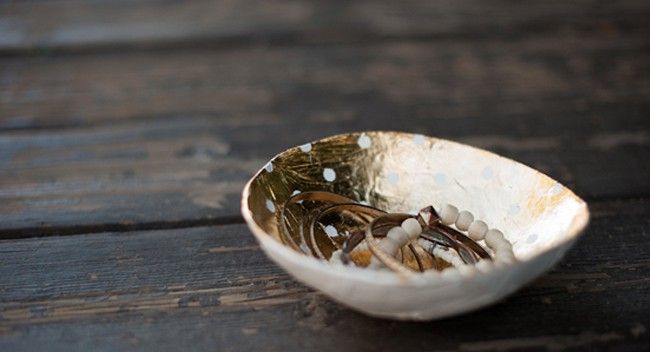 I stumbled across this DIY on Kelli Murray's gorgeous site. She has many a fab DIY, but for now, here's how to make these beautiful bowls:
What You'll Need
Mod Podge in Matte (available at any craft store)
Balloons
Foam brushes (also available at craft stores)
Paper cups
Newspaper
Paint
Gold leaf, gold leaf adhesive and sealer (available at craft stores or online here)
What To Do 

Blow your balloons up to the size of your choice (try doing different sizes so the bowls are all different).
| | |
| --- | --- |
| | 2.Cut the newspaper into thin strips. |
| | |
| --- | --- |
| | 3. Stick the newspaper strips to the balloons using your Mod Podge and a foam brush. If you can't find any Mod Podge, watered down PVA glue also works. Make sure you do lots of layers, as you don't want the bowl to be too fragile. Evenly cover ¼ to ½ of the balloon in newspaper. Place the balloons onto paper cups and leave to dry overnight. |
| | |
| --- | --- |
| | 4. Once the newspaper is dry and hard, pop the balloon and pull it out. Cut the edges of each bowl down to the desired depth. Don't worry if the edges are uneven – it's all part of the bowl's rustic appeal! |
| | |
| --- | --- |
| | 5. Paint the bowls any colour of your choice until the newspaper is completely covered (this may take a few coats). If you want a pattern on your bowls, try putting stickers on the inside. Kelli uses used polka dots which we love, but we think stars or hearts would look equally cute! |
| | 6. Brush on the gold leaf adhesive. Make sure you use sparingly! |
| | 7. Stick the gold leaf to the bowl, making sure there are no bubbles or creases. It's fine for the sheets of gold leaf to overlap. If you used the stickers, remove each one very carefully with tweezers so the paint shows underneath. |
| | |
| --- | --- |
| | 8. Seal the gold leaf with your gold leaf sealer and voila! Your bowl is finished and ready to decorate your home. |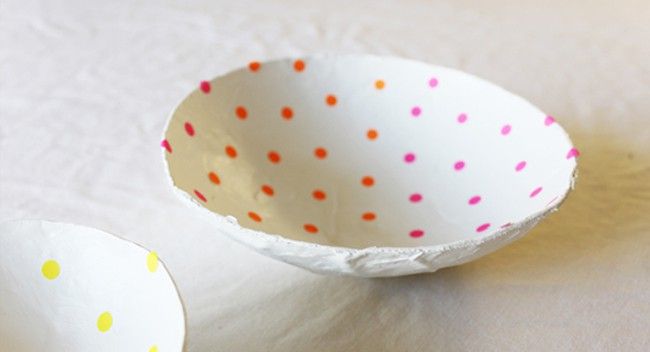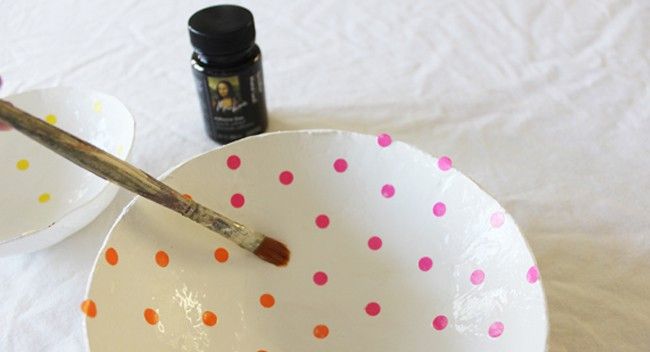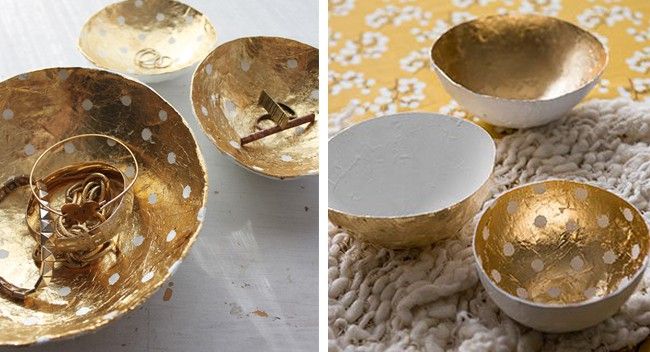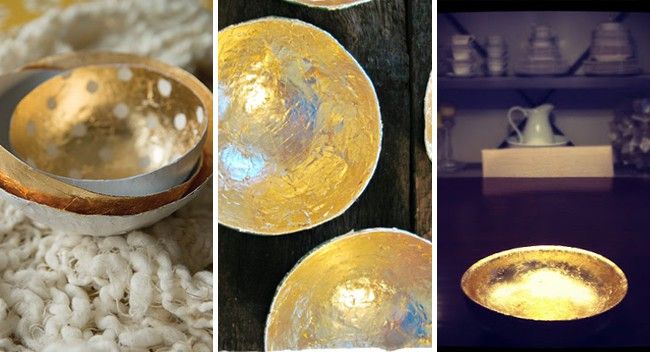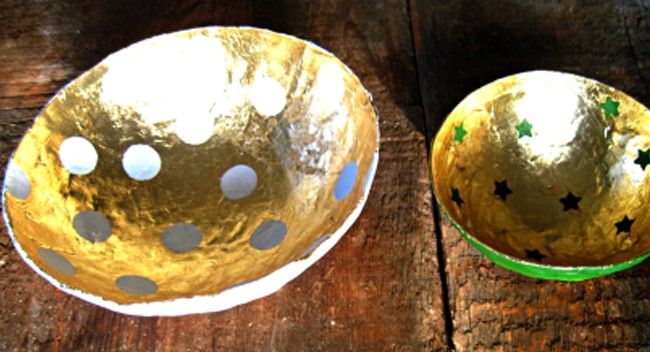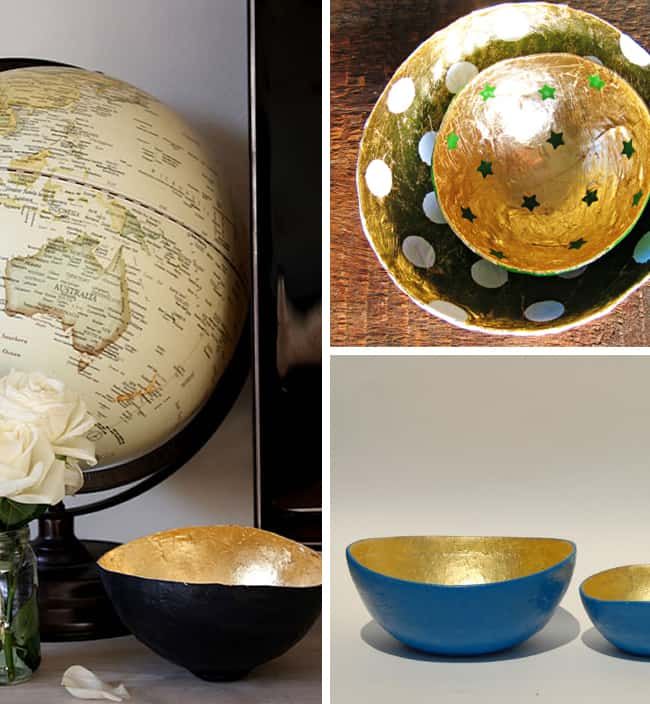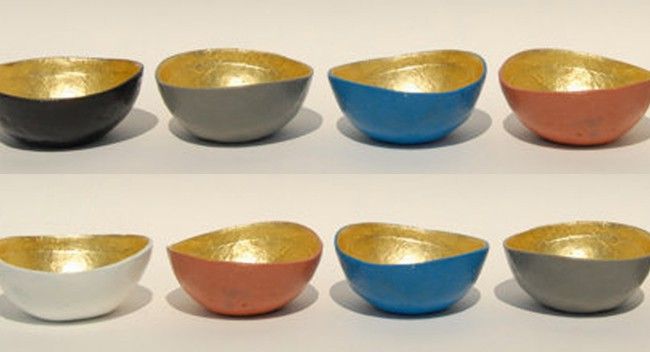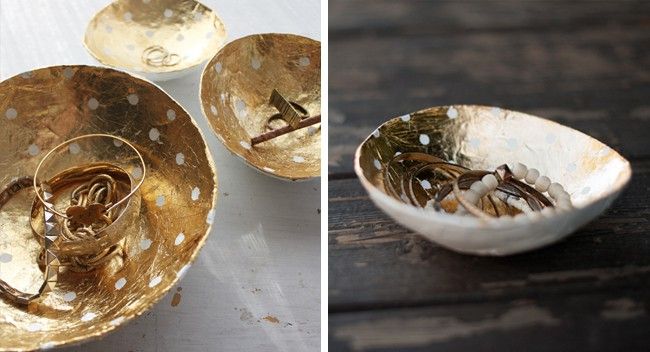 *DIY and images courtesy of (
www.kellimurray.com
)