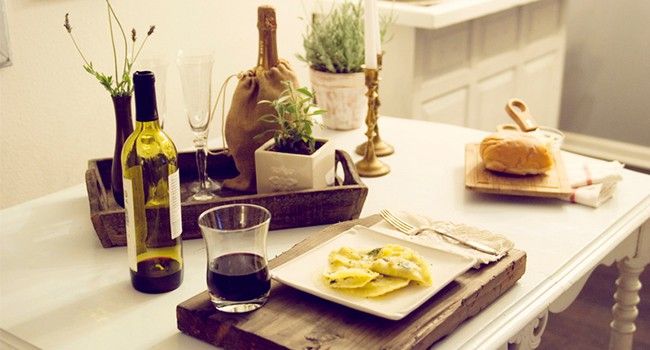 So you'd planned an easy night in with some leftovers and a DVD. Curled up on the couch, you have your food, the remote, a sense of contentment and then what happens… the doorbell rings.
Remembering that time you said to 'pop over anytime' you have to kickstart into entertaining mode and attempt to whip up something fabulous while keeping your unexpected guests amused.
Here are some of my favourite and most delicious dishes that are quick and easy to make from ingredients already in your pantry, fridge and freezer.
Mini Antipasti Calzones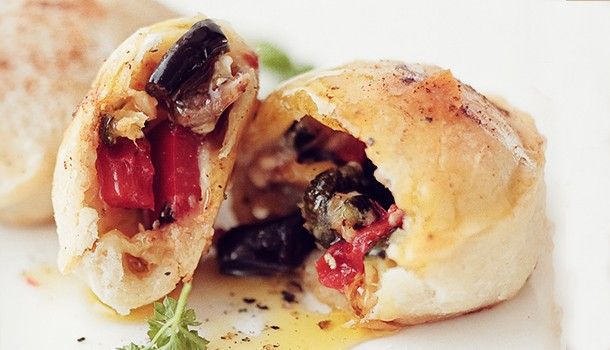 What you need:
–  4 sheets puff pastry, thawed
–  Vegetables of your choice (I like to use red capsicum, olives, onions and tomatoes)
–  Dried spices (oregano, rosemary and basil always taste delicious)
–  160 grams cheese of your choice
–  Extra virgin olive oil
What to do:
1.  Preheat oven to 200°C
2.  Slice the vegetables and grill in a pan on medium heat, occasionally turning,
until grilled
3.  Cut circles out of the pastry and top with a serving of the vegetable mix, sprinkled
with your dried spices of choice
4.  Fold the pasty in half, enclosing the filling, and seal the edges with a fork
5.  Brush the calzones with olive oil
6.  Place on a baking tray lined with baking paper and bake for 15 minutes, or until
puffed and golden.
Spaghetti with garlic, pangrattato and olive oil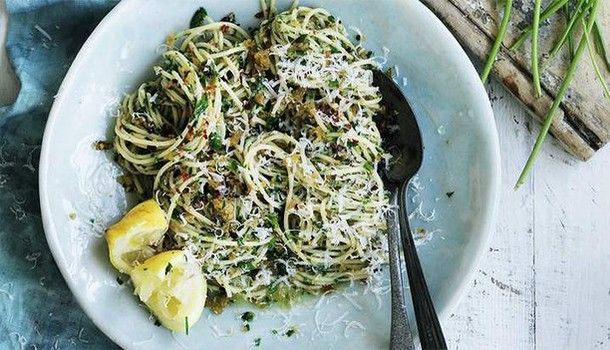 What you need:
–  400g spaghetti pasta
–  80ml olive oil
–  1 cup of breadcrumbs (either purchased or made from stale bread)
–  6 garlic cloves, chopped
–  1/2 cup fresh herbs (we used parsley) or dried if that's all you have to hand
–  Grated zest and juice of one lemon
–  Cheese to serve (optional – we used parmesan)
 What to do:
1.  Boil a large pot of water and cook the spaghetti according to packet instructions.
2.  Drain the pasta, returning it to the pot and reserving a quarter of a cup of the
cooking water
3.  In a frying pan, warm olive oil to medium-hot
4.  Add breadcrumbs and a pinch of sea salt and sauté for about 5 minutes or until
breadcrumbs are golden
5.  Add garlic and cook for another minute then toss in the dried parsley and remove
from heat
6.  Stir in the lemon zest
7.  Season with pepper and sea salt then remove from the pan, placing in a bowl
8.  Add the oil and the reserved cooking water to the pot of spaghetti, stir in the lemon
juice and mix well
9.  Serve the pasta sprinkled with the breadcrumb mixture and cheese.
Nutella Banana Crepe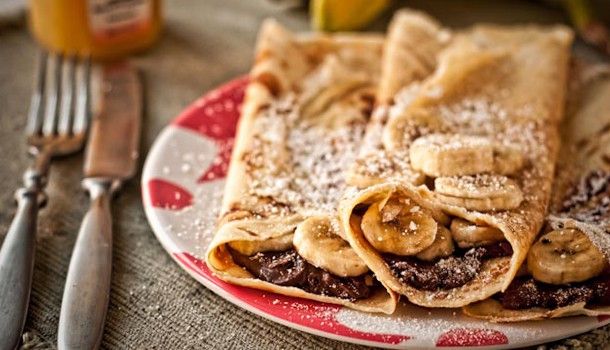 What you need:
–  2 eggs
–  1 cup milk
–  1 cup flour
–  2 tablespoons sugar
–  1 teaspoon vanilla essence
–  2 tablespoons melted butter
–  1/2 cup Nutella
–  1 or 2 bananas sliced
–  Icing sugar
What to do:
1.  Mix the eggs, milk, flour, sugar, vanilla essence and butter in a blender or food
processor until you get a smooth batter
2.  Heat a nonstick skillet or pan over high heat until hot
3.  Wipe the pan lightly with butter or spray with cooking spray
4.  Pour in the batter until it lightly covers the whole area of the pan
5.  Cook for about 1 minute or until lightly browned on the edges
6.  Flip over the crepe using a spatula and cook other side until lightly browned
7.  Turn crepe out to cool and repeat process with remaining batter until finished
8.  Serve immediately with Nutella and banana slices and sprinkle with sugar or icing
sugar.
*Recipes adapted from Sweet and Savoury Tooth, GoodFood & Kwestia Smaku