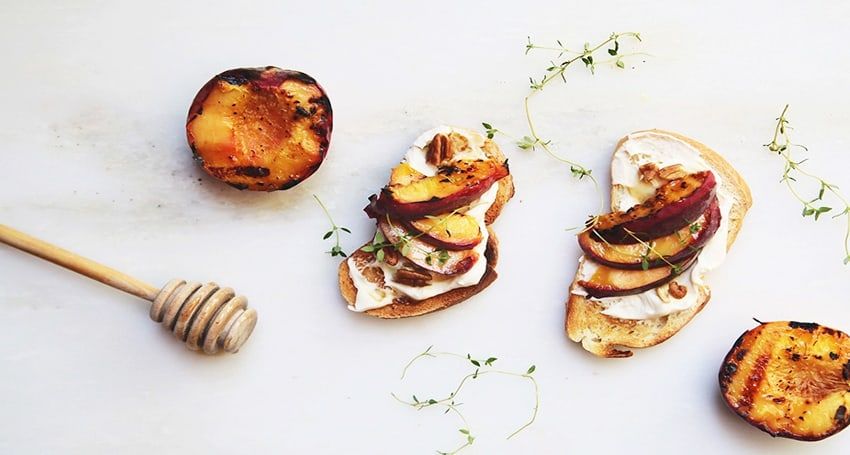 Its funny how cutting calories always seems like a breeze in January but then as soon as February rolls around, even the thought of another cucumber-carrot-stick combo could make you want to cry.  Which unsurprisingly is one of the reasons that so many of us give up on our new years resolutions to stick to diets, detoxes or simply healthy eating.
To help you stay on track, Team SWIISH have put together a list of our favourite healthy snacks that you'll actually look forward to eating.  The best part?  They're all less than 150 calories per serve! Woo hoo!    
Spicy Carrot Chips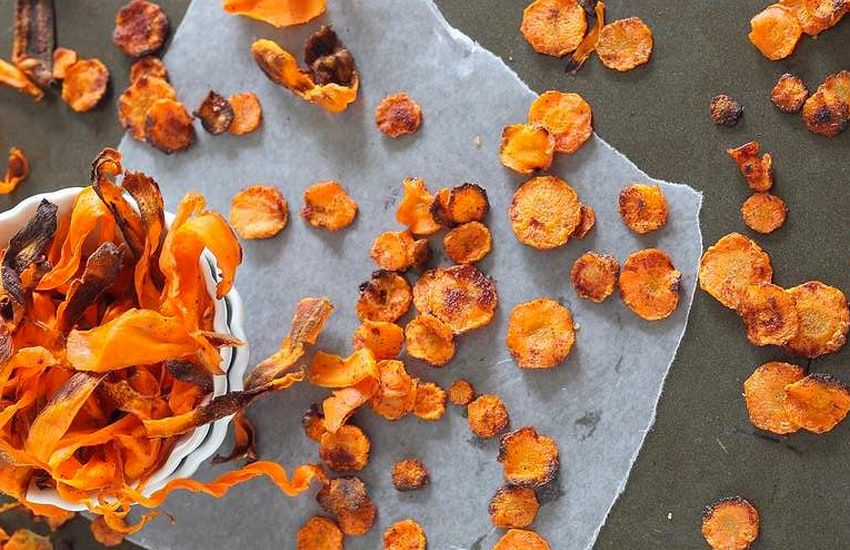 Simply peel two large carrots and slice them super thin (this helps to make sure they're nice and crispy!)  Toss them with ½ tsp. sea salt, ½ tsp. chilli powder, ½ tsp. garlic powder and a little olive oil.  Lay them on a baking sheet on the oven and bake for 15 to 20 minutes.  Enjoy! 
Avo-Hummus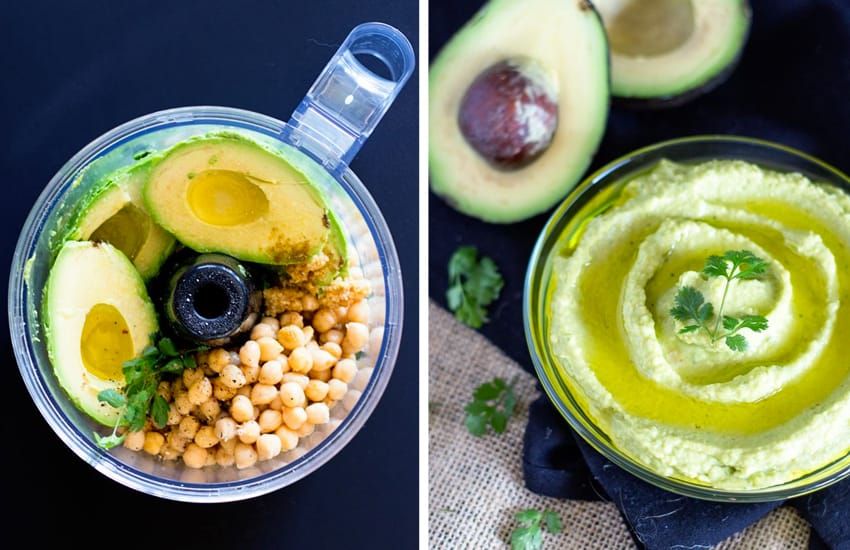 In a blender or food processor, puree ¼ avocado, 2 tablespoons of hummus and ½ teaspoon of lemon juice.  Stir in 1 teaspoon of chopped, fresh chives or coriander and then serve as a dip with sliced capsicum.  
Sweet Bruschetta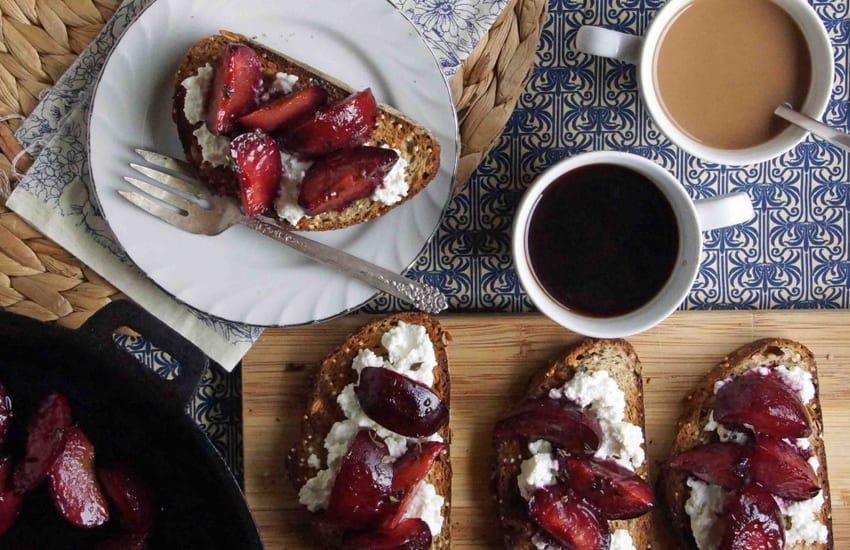 This fruity take on traditional bruschetta is the perfect way to combat those 3pm munchies.  Simply mix 2 tablespoons of low fat ricotta with a pinch of cinnamon and spread over a slice wholemeal or rye toast.  Top the toast with 1 sliced plum and a drizzle of rice malt syrup.  Delicious!  
Zesty Chickpea Salad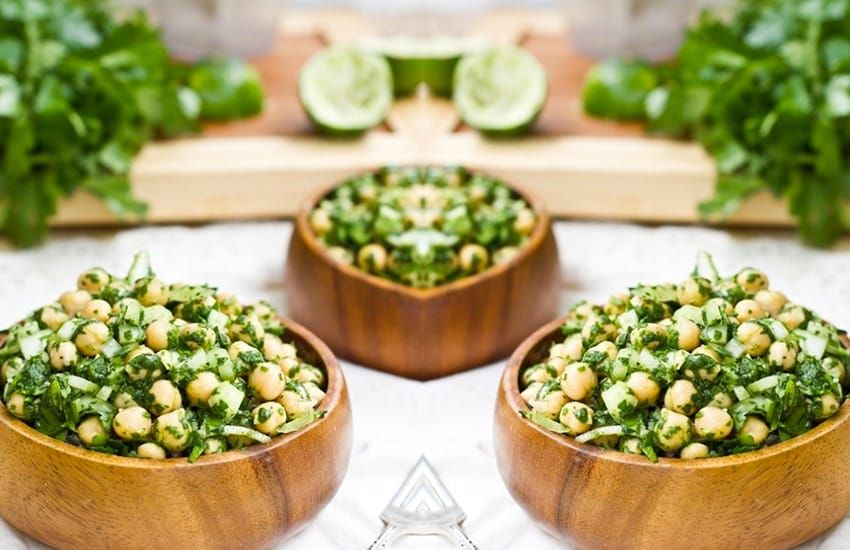 Stir together 2 tablespoons of fresh lemon juice, ½ teaspoon lemon zest, 1 teaspoon of olive oil, ¼ teaspoon of Dijon mustard and 2 teaspoons chopped chives.  Toss with ½ cup drained and rinsed canned chickpeas and enjoy! 
Fruit and Nut Bark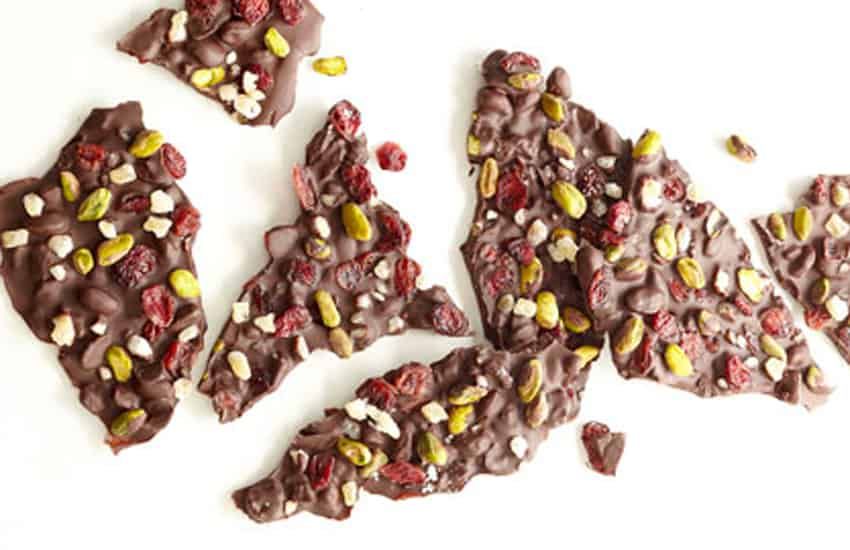 This one is so easy and so yum!  Pop 2 tablespoons dark chocolate chips in a bowl and microwave until melted, pour onto baking paper, sprinkle with 5 chopped almonds and 5 raisins or goji berries, and refrigerate until hardened.  
Cinnamon Tostadas with Yoghurt Dip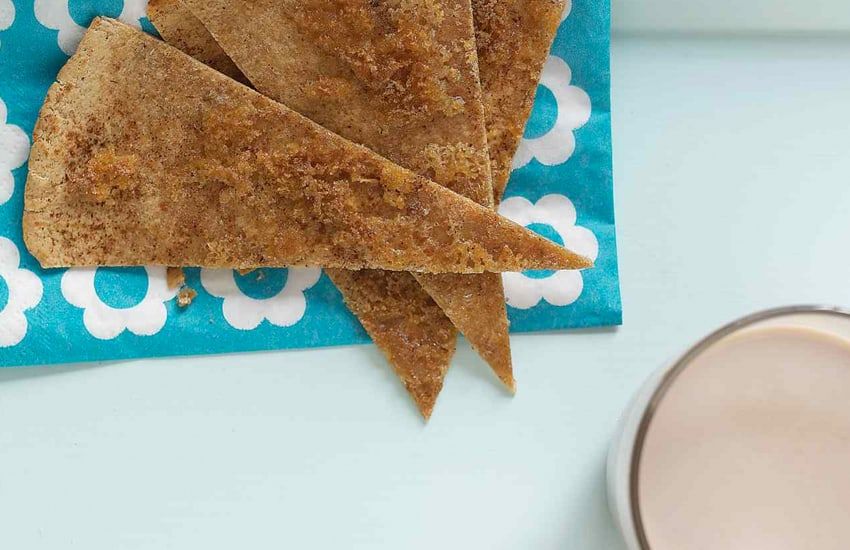 This healthy snack puts a healthy spin on your fave 'chips-and-dip' combo.  Simply cut a small whole-wheat tortilla into triangles, brush with 1 teaspoon of low-fat butter and sprinkle with cinnamon.  Bake in the oven at 175 degrees C for 10 minutes and then once cooled, serve with 1/3 cup low-fat vanilla yoghurt.  
Sweet Basil Berries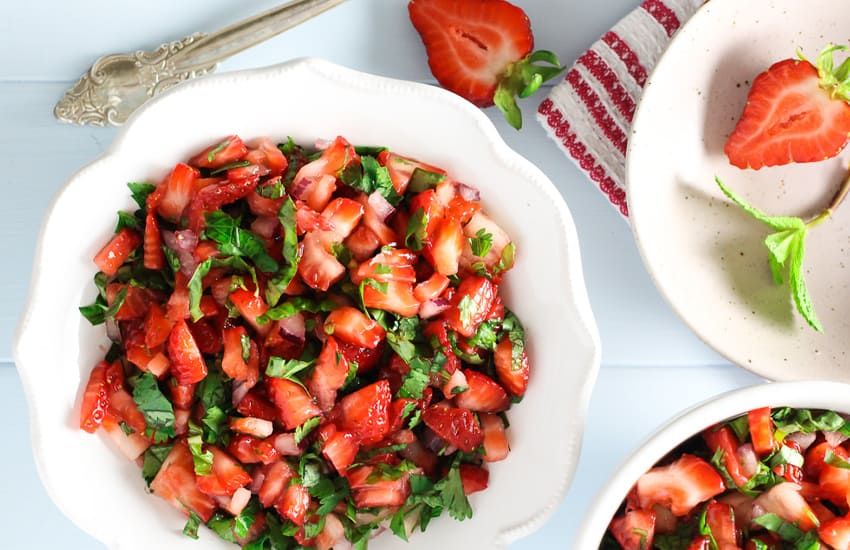 Chop up 1 cup of strawberries and toss with 1 teaspoon of freshly chopped basil.  Top with 1 teaspoon of rice malt syrup and enjoy!
Choc-Nut Trail Mix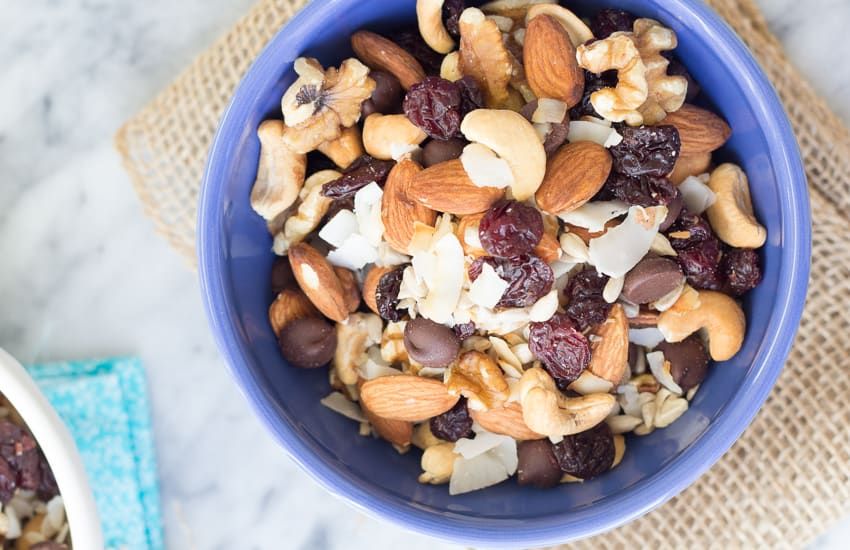 This one is great because you can make a big batch in advance and portion it out into snap locks to take to work.  Toss together 2 tablespoons raisins or cranberries, 1 tablespoon dark chocolate chips and 2 teaspoons of mixed nuts.  
High Protein Banana Bars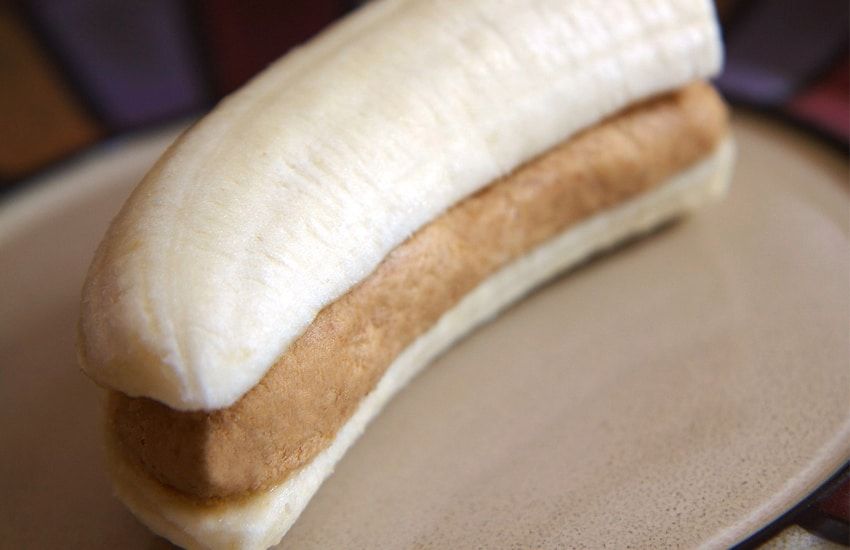 Amp up your plain old PB-banana combo with this protein-packed version.  Just mix together 2 teaspoons almond butter and ½ scoop (about 15g) vanilla protein powder with a few drops of water until a soft dough forms.  Slice half a banana lengthways and smear the almond butter mixture on one side.  Top with the other half again and eat like a sandwich.